How Do You Find the Best Used Car in Durham, North Carolina?
Shopping for a used car requires you to put a bit more energy into research than what you might with a new car. A used car requires you to dig into how the particular make and model holds up over time, not to mention how the specific vehicle has performed and what its history is. But if you're willing to do a little investigating, the time you dedicate to finding the right car is well worth it. Not exactly sure what you need to do? Have you found yourself Googling, "How do I find the best used cars in Durham, NC?" Well, we have some answers to help you hit the ground running.
Answer #1: Create a Budget
Before shopping for any kind of car, you need to have a budget. Go over your personal finances and determine what kind of money you have available to spend. You can determine this both as a lump sum and as a monthly price point. If you're not fully sure how much you can afford, feel free to stop in and visit us at CBS Quality Cars. Our finance department will sit down and go over your financial information. This way, before shopping around for any kind of vehicle, you will have a solid monthly price point to go off of. With the price you can afford in mind, it will help you avoid cars that are out of your price range.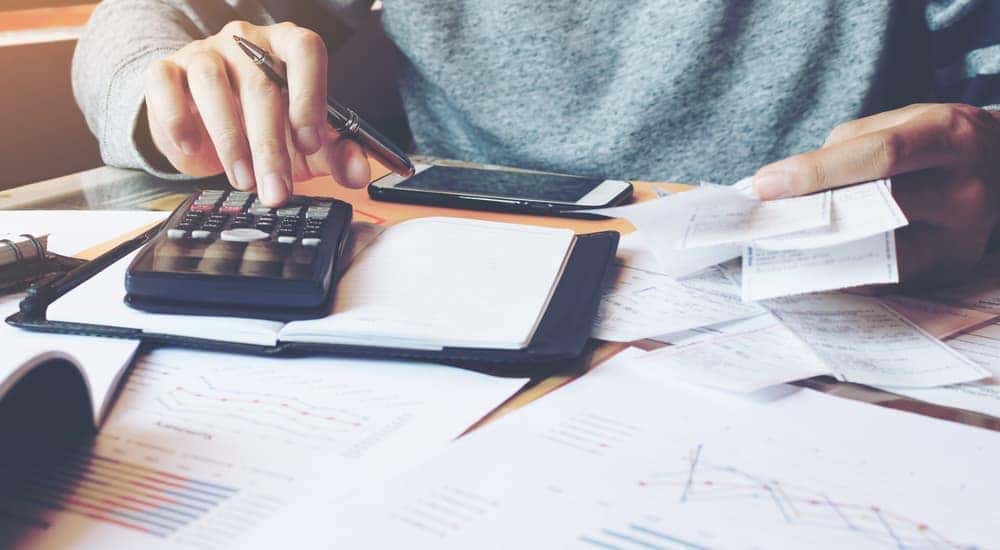 Answer #2: Know What You Want Out Of Your Used Car
Create a list of what you want out of your used car. Chances are you want something more than just a set of wheels. You want something that is fuel-efficient, or you want something that has an excellent safety record. Maybe you'd like something with a larger trunk for carrying baby equipment, or you'd like a larger engine, so you have a bit more pickup when driving on the highway. Whatever it is you want in your next vehicle, make sure you write it down on a list.
You should also order these items from most important to least important. For example, you might want heated seats, but you'd be willing to sacrifice it if you meant getting a car with a V6 and all-wheel drive. Depending on your budget, you might not always be able to locate a vehicle that checks all the boxes, but you can at least find something that crosses off most of your vehicle needs.
Answer #3: Don't Be Obligated to Just A Single Make And Model
Sure, there's nothing wrong with doing your research and finding the perfect make and model that crosses off all the boxes. However, the chances of the exact make and model being on a lot when you go used car shopping are not high. For example, you might want a used Ford F-150 with 4×4, but instead, all you are finding is a Chevy Silverado 4×4 of a similar time frame. It may not be exactly the model you want, but often when shopping for a used vehicle, you will need to be a bit flexible.
The best way to be flexible is to identify the kind of vehicle that works best for you and then compare similar models. Just like you might with the list of items you want in a used car, make a list of competing models you'd be interested in. If you have more time to shop around for a used car, you may be able to wait and hope something shows up at the dealership, but if you have a tight window, you might need to go with a similar vehicle that is on the lot and not cross your fingers and hope your dream car eventually shows up on the lot.
Answer #4: Know the Vehicle History
This is where we can help you with finding the right used car. You've already done the research ahead of time. You know what you want out of your used car, and you have a good idea as to the makes and models. Now you need to educate yourself on the specifics of the vehicle.
The best way to educate yourself on vehicles found on the lot is to go through the Carfax report. We will provide you with a complete Carfax report about the vehicle you are interested in. A Carfax report is like a bill of health for the vehicle. It will go over all the former owners of the vehicle, any accidents, and all repairs that have performed on the vehicle (if the owner performed any upgrades at home, this would not appear on the Carfax report).
If you ever find yourself shopping at another used car dealership, make sure you receive this Carfax report. Some locations will not offer it to you. It is possible to obtain one online by writing down the VIN of the vehicle (you can usually find this in the lower corner of the windshield, inside the front door frame, and in other areas of the vehicle). However, it will cost you money to look up this report. Spending money to look up a half-dozen different Carfax reports simply because a dealership won't give you the information is a quick path toward paying a few extra hundred dollars of your car money on something the dealership should have given you in the first place.
At CBS Quality Cars, we don't want you to spend money on obtaining vehicle history reports. That is why we provide all the information you need to make an educated decision on your next vehicle. The last thing we want is for you to go into buying a car blindly.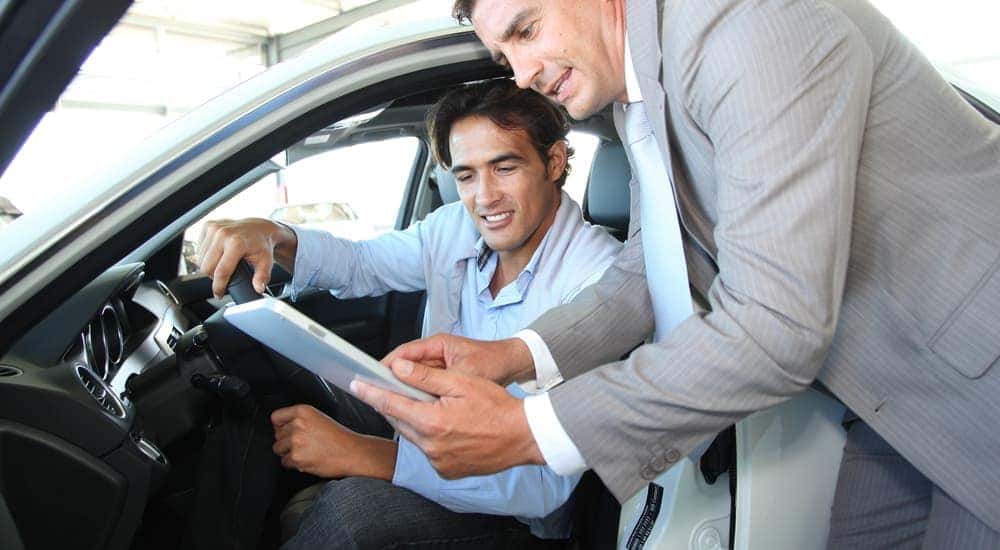 Answer #5: Understand the History
Look for anything out of the ordinary when searching the report. Has the vehicle been in any kind of accident? And has anything been replaced multiple times? If one repair appears throughout the history of the vehicle, it likely means there is something within the vehicle that is causing this kind of problem. If you suspect a red flag on the vehicle history, it is best to avoid it and go with something else. Always go with your gut with this.
Answer #6: Take It for a Test Drive
Once everything checks out, the final step is to take the used vehicle for a test drive. And don't just drive a few miles in the city. Slow-moving traffic doesn't give you much of a feel for the vehicle. You'll also want to test it out on the highway. And listen to any sounds it might make. If there are any strange noises or if it steers odd (like it's trying to pull in a different direction), you'll want a different vehicle. It might be used, but it should handle new.
Stop By CBS Quality Cars And Find Your Next Used Vehicle
It doesn't matter what kind of used vehicle you're shopping for. Whether it is a compact coupe, a mid-size crossover, a full-size pickup, or anything else, when shopping for a used vehicle, you need to perform every one of these steps. The worst thing you can do is go into buying a used car blind. As long as you use these tips and shop at a used car destination such as CBS Quality Cars that is dedicated to offering the highest-quality used vehicles, you will end up with an excellent set of wheels for the best price possible. So what are you waiting for? If you've been searching for a used car but haven't been sure how to go about doing it, you now have the map to follow. And this map will lead you to CBS Quality Cars in Durham, NC, today.