10 Great Used Vehicles for Your Summer Road Trip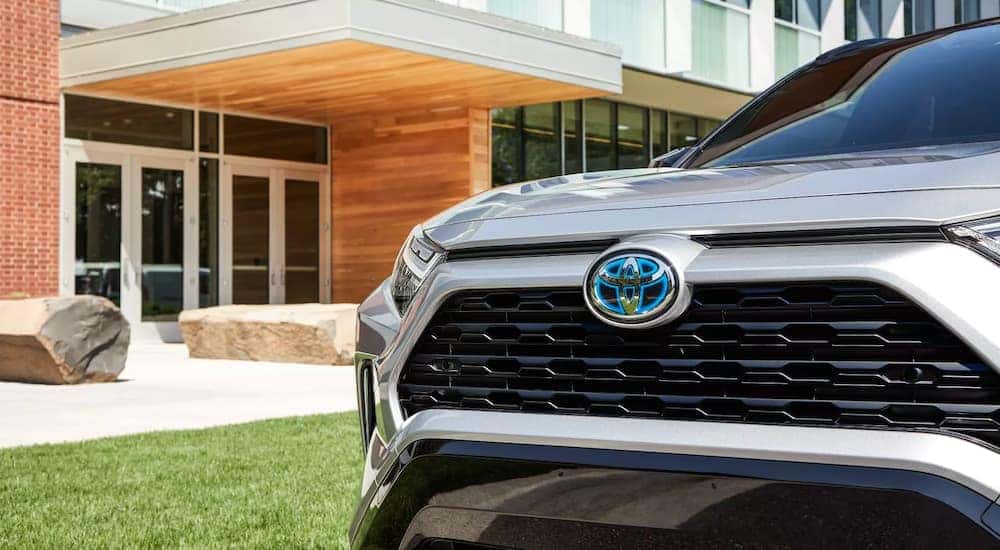 Summer is here, and it is time to start planning how to make the most of the warmer months. Planning a summer road trip is a great way to enjoy a change of scenery cheaply without the hassles of airlines and cruise ships, especially if you have a car designed to maximize your time on the open road. The good news is that there are plenty of used cars near Raleigh, NC, that will let you enjoy your summer at an affordable price. To help you get started choosing the right road trip vehicle, the team here at CBS Quality Cars has put together a list of ten great used cars to travel the open road. We made sure to include something for everyone, and if you see something that catches your eye, just give us a call, and we'll have you behind the wheel in no time!
#1 – Jeep Grand Cherokee
The Jeep Grand Cherokee may be the first entry on our list, but it is difficult to imagine a vehicle that is better suited to spending time on the open road. This two-row midsize SUV offers plenty of space for up to five passengers to stretch out and relax (although we really wouldn't recommend traveling long distances with more than four people onboard) and has tons of cargo space for all your suitcases and other belongings. However, unlike most SUVs, the Jeep Grand Cherokee is incredibly capable off-road, so you won't have any problem reaching even the most remote parts of the Blue Ridge Mountains. If you pick a model with a V8 engine, you can even tow a camper or boat without difficulty.
#2 – Toyota RAV4
The Toyota RAV4 has been the best-selling SUV on the market for years, and it is easy to see why. This compact SUV may not stand out in any particular area, but it has something for everyone. The roomy cabin means you won't feel cramped after hours on the road, and the efficient four-cylinder engine will cut down on gas station stops. To really save money at the pump, look for a used RAV4 Hybrid. This fuel-sipping option has been available since 2016 and may just be the best pick for anyone planning a long-distance trip this summer. Coincidentally, the 2016 model was the first to include adaptive cruise control, which we're sure you'll appreciate when spending hours on the highway.
#3 – Ram 1500
A full-size pickup truck may not be the first thing you think of when it comes to road trip vehicles, but a used Ram 1500 might make you change your mind. Ram is well-known for making some of the most luxurious trucks on the market and the Ram 1500 is filled with high-end features to make your summer plans a success. One feature that really sets this model apart from other used trucks is the available EcoDiesel engine, which has been offered since 2014. This engine is incredibly fuel efficient, making it perfect for cutting down the number of pit stops on long journeys.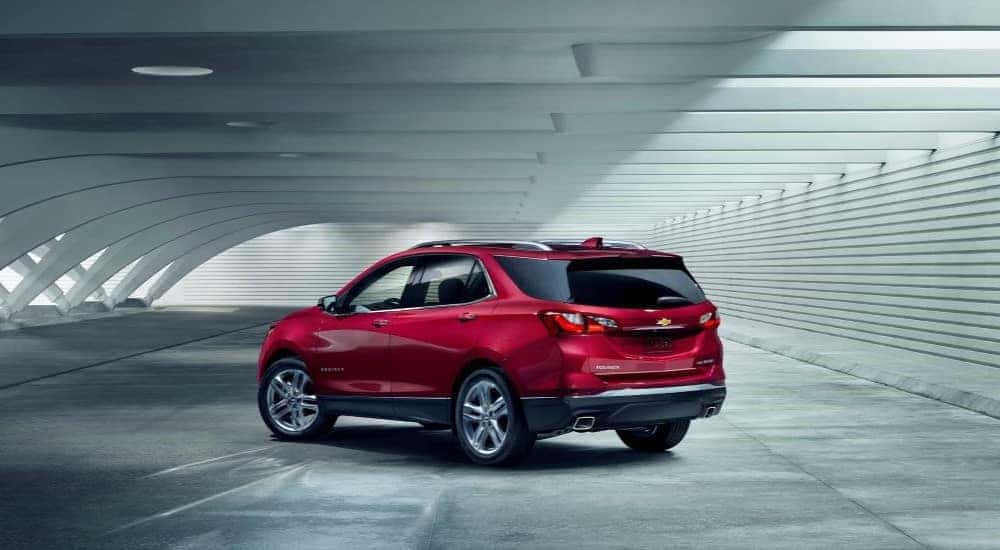 #4 – Chevy Equinox
Speaking of diesel engines, did you know that the compact Chevy Equinox was sold with an efficient turbo-diesel engine in 2018 and 2019? While a used diesel Equinox is a rare find, that model is rated for up to 39 MPG on the highway and gives you all the road trip advantages of driving a small SUV. Of course, even if you can't find a diesel model, a used Equinox is a solid purchase with plenty to offer. Like most compact SUVs, it has seating for five and plenty of cargo space so you won't need to leave anything behind. Newer models come with a full suite of infotainment and driver-assist technology designed to keep you safe and entertained on your travels, no matter how far from Raleigh you venture.
#5 – Toyota Highlander
So far, we've only covered vehicles with seating for five, but what if you are planning a trip and you have more than three or four traveling companions? That's where a three-row SUV like the Toyota Highlander comes into play. The Highlander has been the best-selling vehicle in its segment for years, and it's not difficult to find high-quality used models. While most Highlander models come standard with a gasoline V6 engine, Toyota has sold hybrid versions since 2005, making it a particularly good choice for road trips. No matter which powertrain or model year you choose, the Highlander guarantees that you will have all the room you need to enjoy your time on the road.
#6 – GMC Acadia
Another great three-row SUV option to look at is the GMC Acadia. As a GMC product, the Acadia is a bit more upscale than your average SUV, especially if you opt for the luxurious Denali trim. Easily recognized for its unique bright chrome grille, the Acadia Denali will let everyone relax in plush leather seats and enjoy features like tri-zone automatic climate control and a dual-panel Skyscape sunroom. If you have a more adventurous vacation in mind, such as visiting the Uwharrie National Forest, consider the Acadia AT4 instead. Introduced in 2020, this trim adds some off-road performance to the Denali without sacrificing the comfort you expect from the vehicle.
#7 – Honda Accord
Most people these days gravitate towards SUVs when planning a long road trip. However, that doesn't mean you shouldn't consider a quality sedan like the Honda Accord. This midsize model offers plenty of room for passengers in the first and second rows, and while it may not have the cargo space of an SUV, the spacious trunk will easily swallow up a couple of suitcases. However, the real advantage of a used sedan is the exceptional fuel economy you can enjoy. The 2018-2022 Accord is rated for 38 MPG on the highway with its standard turbocharged engine and gets up to 48 MPG on the highway with its available hybrid powertrain.
#8 – Audi A5 Sportback
German luxury cars like the Audi A5 Sportback are sometimes considered nothing more than status symbols, but after spending a few hours behind the wheel, you will realize that these precision machines were designed to be an oasis on wheels. You can rack up the miles and reach your destination more relaxed than when you started. Just kick back in heated and ventilated twelve-way power-adjustable leather seats while you listen to your favorite tunes through the 19-speaker Bang & Olufsen sound system. The special feature of the A5 Sportback is that this streamlined luxury sedan is actually a hatchback, with the rear liftgate opening to reveal 21.8 cu.ft. of cargo space for all your vacation needs.
#9 – Ford Mustang
While a roomy SUV will transport you to your destination in comfort, and an efficient sedan will let you save money on gas, the Ford Mustang will let you take on every mile of the open road in style. Whether cruising down the highway or tackling the twisty backroads of North Carolina (we'd especially recommend heading West to the Tail of the Dragon), driving this iconic pony car will put a smile on your face and remind you that sometimes, a road trip is more about the journey than the destination. The Mustang also has plenty of options for customization, including a soft-top convertible body style and a classic V8 engine. However, while the Mustang does technically have seating for four passengers, we would only recommend this model to individuals or couples.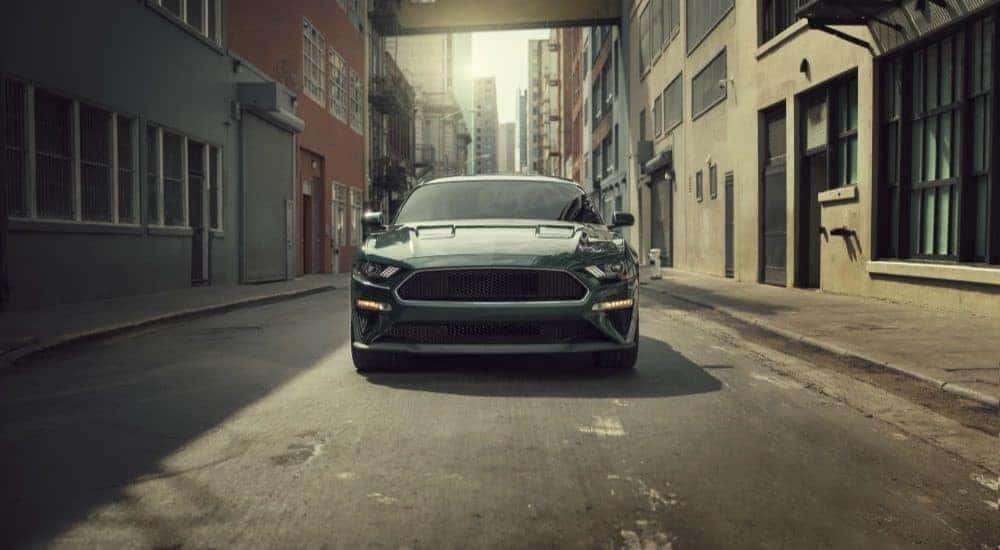 #10 – BMW 4 Series
The BMW 4 Series could be said to split the difference between the Audi A5 and the Ford Mustang. This sleek German coupe will give you all the driving enjoyment of a dedicated sports car without skimping on the luxury features that are sometimes needed to make a long road trip just a bit more bearable. There are also several different flavors of the 4 Series, allowing you to pick the perfect road trip car for your needs. The standard two-door coupe is a great starting place, but you also have the two-door convertible to enjoy the North Carolina sun and the four-door gran coupe if you need a bit more room inside.