5 Used Nissans You Should Consider Buying and Why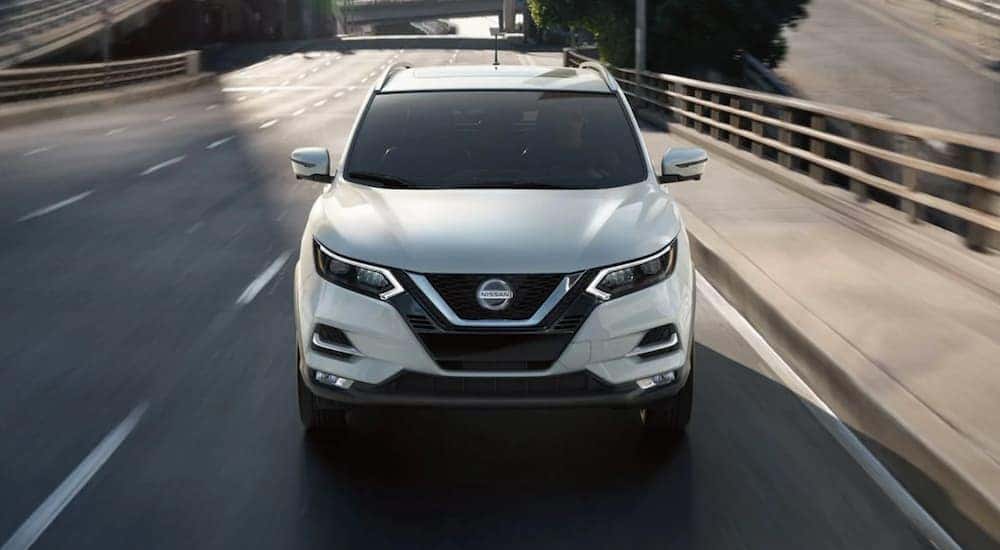 Nissan is a well-respected brand in the North American car market, so it is no surprise that as you search for used cars near you, plenty of the best options happen to be Nissans. Used Nissan cars, trucks, and SUVs are very popular, and their solid reliability ratings, superb fuel economy, and excellent safety ratings make many Nissans compelling buys.
Some of the Nissan vehicles are perennial powerhouses and have been pleasing drivers and enthusiasts for years. Others are relative newcomers but show Nissan's ability to innovate and offer fresh, exciting vehicles. Even those that have been around for a while have often been updated to feature originality and style. So to help you on your way to finding the best used car in your area, here are five used Nissans you should consider buying and why.
#1 The Nissan Altima
Over the last decade or so, the Nissan Altima has been a well-rated midsize sedan that has boasted great safety ratings, excellent fuel efficiency for its class, and a spacious and comfortable interior. During that time, these factors and others made the Nissan Altima one of the more popular sedans you can get your hands on.
Depending on the year and trim, the Altima has a few different engines to choose from, and they range in power. Typically these sedans range from being able to generate between 170 hp and 270 hp. The stronger engines, in particular, have made the Altima an edgy ride capable of turning heads.
And even though it is powerful, the engine options offer fuel efficiency that is toward the top of its class. The most recent used Altima models can get anywhere from 25-28 MPG in the city and anywhere from 34-39 MPG on the highway. With that kind of gas mileage, you are set to see significant savings over the time you own an Altima both in the bank and your carbon footprint.
The interior is also noted for being comfortable and offering a spacious, comfortable ride. Finally, one of the best parts about the Altima is that even some of the later used models can be very affordable. The 2018 Altimas, for example, can often be had for somewhere in the low to mid $20,000 range. So with all of that said, the Altima is a very capable, comfortable, and affordable vehicle.
#2 The Nissan Sentra
If you're looking for something a little smaller than the Altima, the Nissan Sentra makes an excellent choice and is a very compelling compact car. In addition to getting excellent gas mileage, as high as 29 MPG in the city and 39 MPG on the highway, the Sentra has a modern design on the inside that makes it look and feel spectacular.
There is one area where the Sentra is unexpectedly outstanding, though: Safety. The Sentra comes with a long list of standard and available safety features like lane departure warning, which alerts you if the car begins to drift into the adjacent lane, and blind-spot monitoring, which warns when a vehicle is in a hard to see spot. With these types of features and a fantastic airbag system, Sentra drivers and passengers are always safe.
And when you add together the total list of Sentra features and combine it with the typical price for a later model (usually under or around $20,000), you realize why the Sentra is such a popular used Nissan model.
#3 The Nissan Versa
In the subcompact category, the Nissan Versa combines a stunning interior with a very safe ride. And as you would expect, the Versa has outstanding fuel ratings, with some models getting around 30 MPG in the city and over 40 MPG on the highway depending on the year and trim.
And even though it is a subcompact, its interior feels spacious and offers plenty of legroom and space for five passengers. The trunk, too, has the room necessary to carry what you might need. And because it's a subcompact, you can typically buy a used Versa for even less than a Sentra or an Altima. So if you are looking for a small car that is easy to handle and won't break the bank, the Versa is an excellent choice.
#4 Nissan Rogue Sport
One of the most recent additions to the fantastic lineup of Nissan cars, trucks, and SUVs is the popular Nissan Rogue Sport. Debuting in 2017, the Rogue Sport has quickly made a name for itself as a stylish subcompact SUV that has the cargo room of a larger vehicle but handles like a car. The fuel efficiency is also more on par with a car as the Rogue Sport can get between 24-25 MPG in the city and up to 32 MPG on the highway.
What puts it over the top, though, is its surprisingly ample cargo space. Many subcompact SUVs are a bit lacking in what they can carry, but the Rogue Sport exceeds expectations. The cabin is also roomy and stylish, making the Rogue Sport the total package. Additionally, you can often find a quality used model for under or around $20,000. And this combination of quality and affordability is unmatched in the market.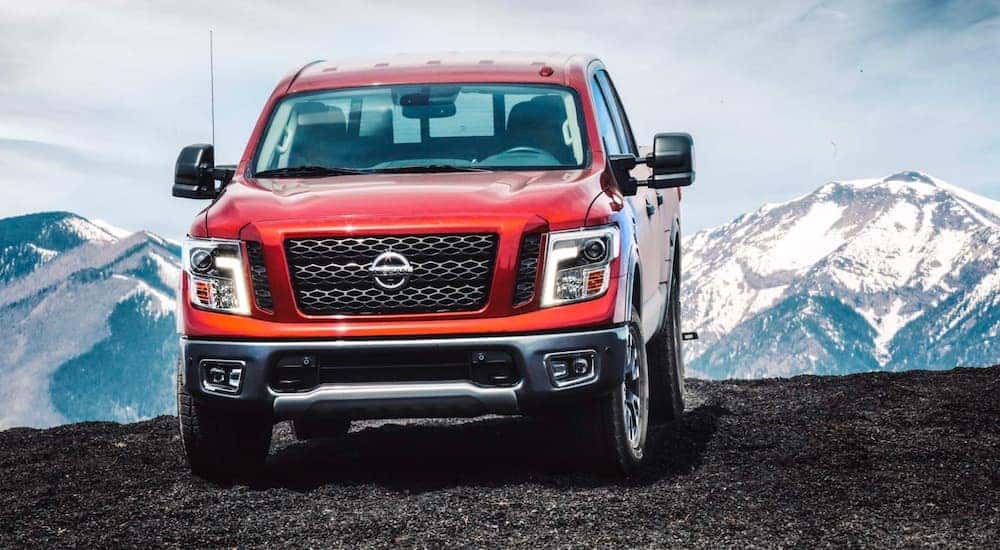 #5 Nissan Titan
No list of the best used Nissan models would be complete without mentioning the Nissan Titan. The Titan is a monster and offers compelling V8 engine options combined with an interior that outpaces much of the competition.
As you know, if you are in the market for a full-size truck, horsepower and towing capacity are among the most important metrics for measuring which trucks are worthy of serious consideration. The good news about the Titan is that it does well in both categories. The 2018 Titan, for example, has a 5.6L V8 engine that is capable of generating up to 390 hp and has a towing capacity of nearly 10,000 lbs. That kind of power and towing capacity should be more than enough to haul plenty of tools for work or toys for the weekend.
Finally, the Titan gets rave reviews for its quiet cabin that seats anywhere from 3-6 passengers comfortably depending on cab configuration, trim, and model year. And its infotainment system and list of standard and available safety features also contribute nicely to the overall value of the Titan and make it a well rounded full-size truck. With all of its options and configurations, prices vary widely on a used Titan, so you'll have to see for yourself what kind of deal you can snag. But it is undoubtedly a capable vehicle that you should consider.
Find a Used Nissan at CBS Quality Cars
If you are ready to buy a used vehicle, CBS Quality Cars will be your partner for finding reliable used cars at a price you can afford. Our friendly and knowledgeable sales associates love cars and would be glad to help answer any questions you might have about the incredible used Nissan cars, trucks, and SUVs in our inventory.
And our finance team is dedicated to serving you and crunching the numbers to find the price and plan that works for your budget. They have years of experience and would love nothing more than to put their expertise to work for you. So what are you waiting for? We hope to see you soon.