Find Value in Used Ford F-150 Trucks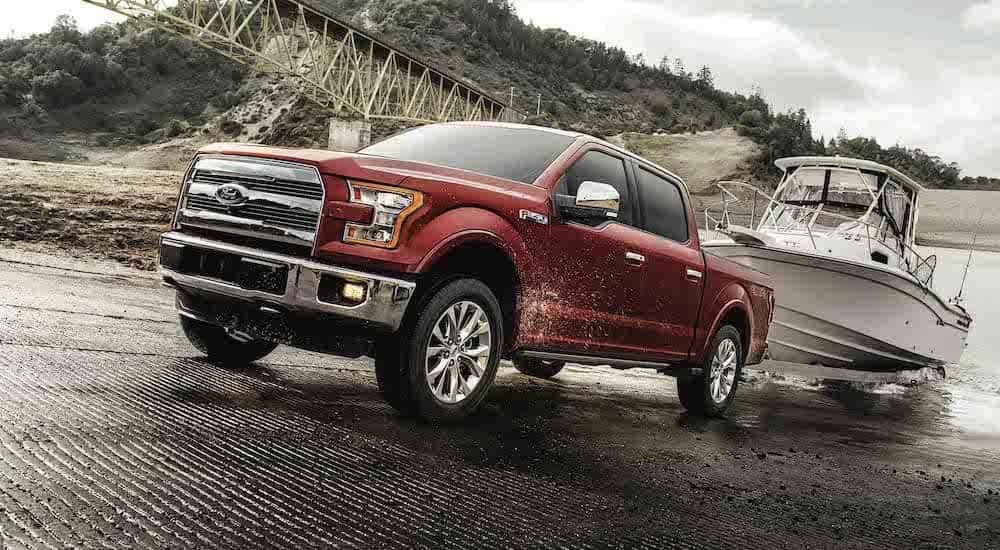 If you're searching "used cars Durham," then you're on the right track to finding an exceptional vehicle at an affordable price. While there are many savvy car-buyers out there that know the deals they can find on used vehicles, there are still plenty of people that don't realize the potential of used cars. There is a misconception that used vehicles are old and high hundreds of thousands of miles on them, which can undoubtedly be true, but the pendulum can swing the other way as well. There are a lot of used vehicles that are late-model and have little-to-no miles on them. Yet, they are thousands of dollars cheaper than something brand new. One vehicle that stands out among the others in the used car market is the Ford F-150. With great value, performance, and capabilities, the F-150 is one of the best trucks to look for in the used market. Let's take a deep dive into why that is.
Used Trucks
If you think there's a lot of value in used cars in general, then you might be interested to know how much value there is in used trucks. Trucks will commonly suit the type of person that needs the added versatility and capabilities that they're equipped with. Yes, many people just like how trucks look, but more often than not, the trucks are actually being used for their designed purpose — to put in some work or go on adventures. Trucks don't usually see a lot of miles because they're not the most fuel-efficient, but also because they're often going on short journeys around the ranch or down to the supply store. Trucks can also be quite expensive. But if you look into used trucks, you can find some great deals. The biggest bonus is they'll be less costly than a brand new truck, but they'll most likely still come with great capabilities. Even better, a lot of them will have low mileage.
About the Ford F-150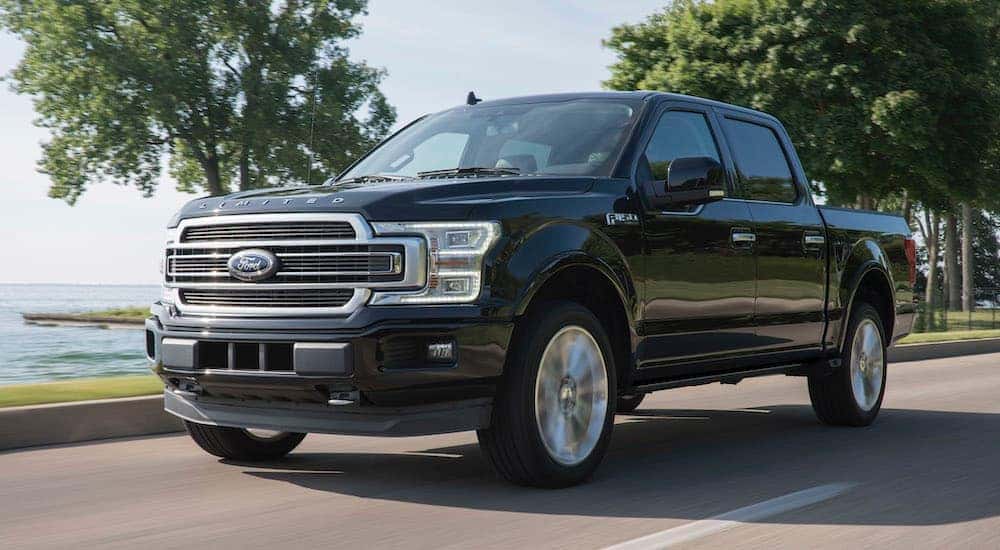 If you're going to look into used trucks, you might as well look into the very best. The Ford F-Series trucks have been America's best-selling truck for more than 40 years. They have also been the best-selling vehicles in America for more than 40 years, beating out every other truck, car, and SUV that has crossed its path. Why is that?
Well, when you offer legendary durability and reliability, you're going to be popular. Take a late-model 2019 Ford F-150, for example. You can still find these brand new at dealerships, but they're also a year old now and starting to show up in the used truck market. Its maximum towing capacity is up to 13,200 lbs, and its maximum payload capacity is up to 3,270 lbs. It is extremely capable. And it's tough. In fact, Ford F-Series is credited with being the leader in having more trucks on the road with 250,000 miles than any other brand.
Seeing as the F-Series has been popular for decades now, it's no surprise that even models a few years old are going to be just as reliable. And they won't break your bank. And no matter what you're looking for, you will be able to find it in the F-150 because there are plenty of customizations and options out there.
F-150 Trims
Common trims on the F-150 include the XL, XLT, Lariat, King Ranch, Platinum, Limited, and Raptor. As you go up the trim levels, it's going to get more expensive, except for the F-150 Raptor. The Raptor is a bit of a separate trim because it's so unique. Pricewise, it's about on par with the King Ranch.
Looking into higher trims on used F-150 trucks could be an excellent route to take. If you're looking into late-model F-150 pickups, you can find a lot of good deals. Late-model pickups are usually just a few years old, so we're talking about 2017 and onward. However, the further you go back, the more inexpensive the vehicles will be. For reference, just look at how much some of the higher trims cost on a brand new 2019 Ford F-150. A 2019 F-150 Raptor goes for $52,855, the Platinum for $54,920, and the Limited for $67,135. You can expect those prices to drop dramatically when they're used, especially after a few years. And yet, you'll still get plenty of performance and capabilities out of them.
Performance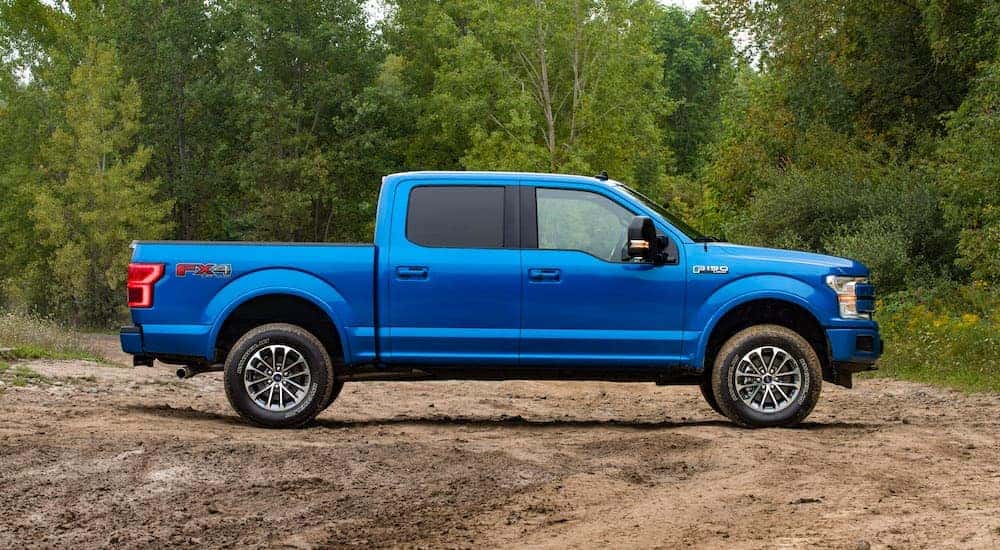 If you think your performance is going to suffer because you're looking into late-model used trucks, you are mistaken. Ford F-150, as far back as 2017, came with plenty of powerful options. In total, there were five impressive engines. This list of engines included the 3.5L V6 engine with an output of 282 hp and 253 lb-ft of torque. Then the 2.7L EcoBoost V6 engine with an output of 325 hp and 375 lb-ft of torque. There was also a 3.5L EcoBoost V6 with an output of 375 hp and 470 lb-ft of torque. For a bigger engine, there was a 5.0L V8 engine with an output of 385 hp and 387 lb-ft of torque. And lastly, the most powerful engine was a 3.5L EcoBoost V6 engine with an output of 450 hp and 510 lb-ft of torque.
These engines are still on par with those being released on today's F-150 models, so there's no reason to feel like older models are much diminished. If anything, the only real difference is the availability of a diesel engine on newer models. You can still find diesel engines on used late-model F-150s, though, you just need to go a little bit newer in your search.
Capability
The 2020 Ford F-150 has a maximum towing capacity of 13,200 lbs and a maximum payload capacity of 3,270 lbs. The 2017 Ford F-150 has a maximum towing capacity of 12,200 lbs and a maximum payload capacity of 3,270 lbs. Since the 2017 Ford F-150 came out, not too much has changed in towing and payload capacities. The newer model may have a higher maximum towing capacity, but the maximum payload capacity has stayed exactly the same.
As you can tell, late-model F-150 pickups still have plenty of capabilities attached to them. They've been built to last, so they won't easily be replaced just a few years down the road. This is a benefit for you since you can get an extremely capable machine at a much lower price than if you were to buy brand new.
Visit Us Today at CBS Quality Cars
If you're looking for a great full-size pickup at an affordable price, it's hard to go wrong with the Ford F-150. It's America's most popular vehicle for a reason. Year after year, they're built with high-quality parts and with the consumer in mind, so there are plenty of options for everyone.
At CBS Quality Cars, we only deal with high-quality vehicles and services. We want you to have a great experience, which is why we offer a large selection of used vehicles at affordable prices. You can find cars, trucks, and SUVs from all the best brands, including Ford, Chevy, Dodge, Toyota, Hyundai, and more. If you have any questions, feel free to give us a call or visit us at our dealership in Durham, NC. We'll be happy to assist with you any questions you may have and let you check out any vehicle we have in our lot.