Find Your Next Luxury Vehicle at CBS Quality Cars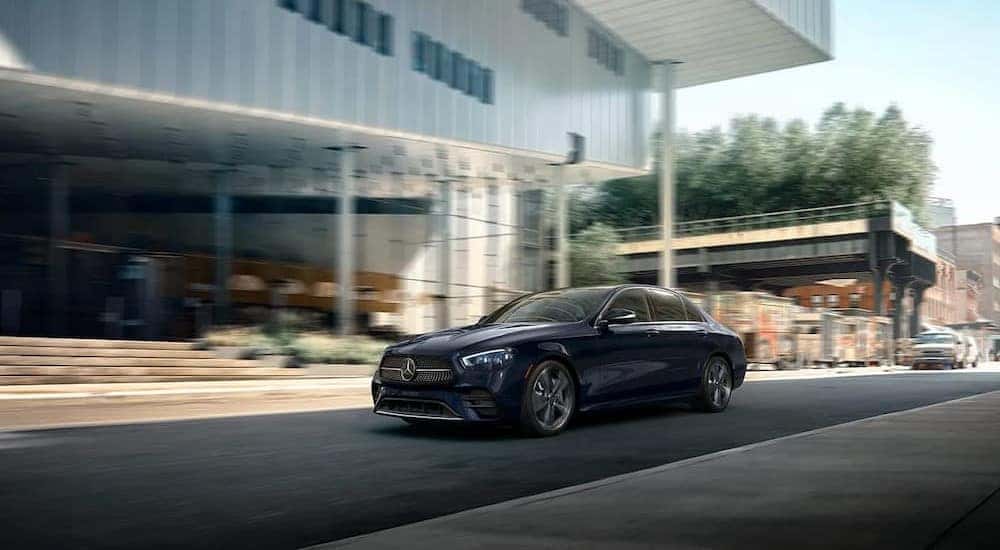 Luxury sedans are some of the most enjoyable vehicles to drive. They leave little to the imagination when it comes to comfort features, with lavish leather interiors and the latest gadgets in the infotainment department. You and up to four passengers can enjoy yourselves without even having to put the car in gear! They also tend to be high-performance models with powerful engines designed to give you an incredible driving experience. Luxury sedans also have one other thing in common. They often come with a price tag that acts as a barrier to entry for most drivers. Fortunately, if you are looking for used cars near Chapel Hill, you can find a great deal on a pre-owned luxury sedan at our dealership.
At CBS Quality Cars, we are looking to help you find the used luxury sedan with the features you want at a price that you can afford. We carry all makes and models, so you will always have plenty to choose from in our vast inventory. Stop into our dealership in Durham today and see all of the great models we have to offer for Chapel Hill drivers like you.
Mercedes-Benz
Any list of great luxury vehicles needs to include Mercedes-Benz. This luxury brand has been at the forefront of automotive design for decades and has set a standard for comfort and convenience that is the rival of most other automakers.
The E-Class is a series of midsize sedans, coupes, wagons, and convertibles offered by this luxury car manufacturer. The E350 is a popular sedan that features a powerful engine, rear-wheel drive, and leatherette seats that are stylish and comfortable. While buying one new can be an expensive proposition, a used Mercedes-Benz E350 is surprisingly affordable. Newer models feature large touchscreen infotainment systems with built-in navigation. Also, these Mercedes-Benz models are known for having exceptional dual-zone climate systems that allow practically every passenger to set his or her own favorite temperature. This is a great ride whether you are heading out to the Carolina Basketball Museum or just going to enjoy some famous Carolina barbecue for lunch.
BMW
The longevity of a model is a testament to its capabilities. This is certainly the case with the BMW 3 Series and 5 Series. These are two of the most venerable luxury sedans on the market. The 3 Series is, in some cases, the yardstick against which other compact luxury sedan models are measured.
Where Mercedes-Benz has built its reputation on comfort and convenience, BMW has become synonymous with performance. The compact 3 Series sedan and midsize 5 Series sedan are the ones to choose if you are serious about driving. Nothing handles like a BMW with its exceptional cornering and road holding. You can find used BMW models with rear-wheel drive for better acceleration or all-wheel drive for improved traction. Whichever you choose, a used BMW 3 Series or 5 Series are built for Chapel Hill drivers that take their driving very seriously.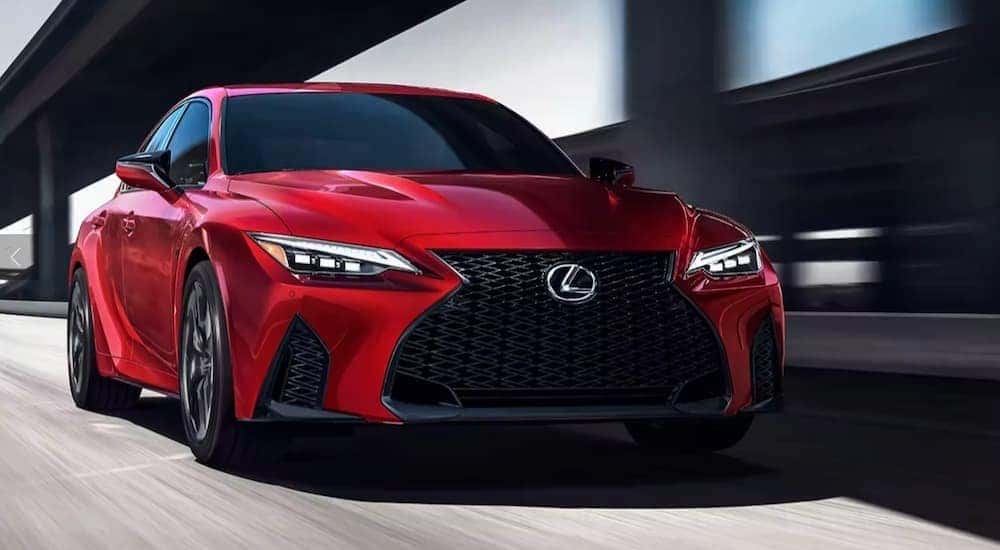 Lexus
The luxury division of Toyota, Lexus, has prided itself on its ability to provide a thrilling combination of comfort and performance in an affordable platform. While most folks may be more familiar with its series of luxury SUVs, Lexus also produces a number of sporty and reliable sedans. Two favorites are the Lexus IS compact sedan and ES midsize sedan.
Just like you'd expect from Toyota, the designers at Lexus are committed to providing the most value by optimizing the use of space. It almost seems like when you look at a Lexus IS or ES, you are surprised at how they fit such a roomy interior into such a sleek and sporty design.
The other thing to keep in mind when buying a used Lexus is the brand's reputation for vehicle longevity. These models are built to last, so you will have peace of mind that while you may be driving it today to take your children to school, someday, they may be using the same Lexus to drive themselves to classes at UNC or Duke.
Cadillac
A name that has always been synonymous with luxury is Cadillac. Cadillac has always featured luxurious interiors, classic lines, and the latest innovations. This is certainly the case with the Cadillac CT6.
While this full-size luxury sedan was discontinued after 2020, you can still find great models of the Cadillac CT6 available on the used market. If you decide to buy one, you will be getting a great deal. Things like blind spot monitoring, heated seats, built-in navigation, and rain-sensing windshield wipers come standard on the newest editions of the CT6. What's more, you get a roomy, full-size model that harkens back to the days of the classic Cadillac DeVille and Fleetwood Brougham while looking forward to the future with an aerodynamic design. This is the used luxury model to consider if you want a full-size luxury sedan at an affordable price.
Audi
With all the attention given to BMW and Mercedes-Benz, Audi is often overlooked. Still, this great luxury automaker continues to make some of the finest sedans on the road today. Two that you may want to consider buying used are the Audi A4 and A5. While built on the same compact sedan platform, the A4 provides better overall value, while the A5 brings more standard performance features to the table. Either way, choosing a used Audi gives you a combination of luxury features, advanced technology, and solid performance and handling in one very sleek, modern package. This is an ideal way to take the family for a fun afternoon exploring the Riverwalk in nearby Hillsborough.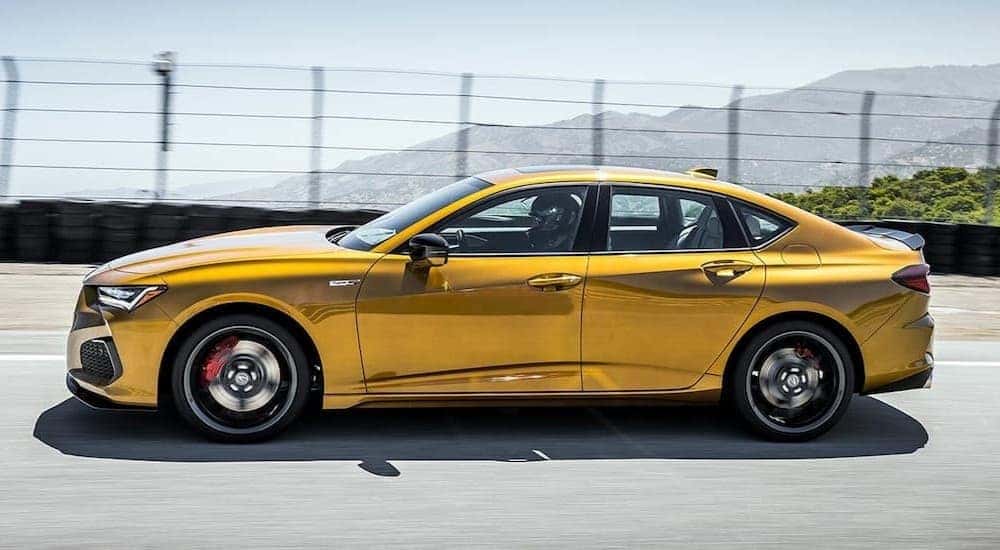 Acura
Just like Toyota has Lexus, Honda has Acura. This luxury off-shoot from the popular automaker offers the same attention to detail you'd expect in a Honda, but with more standard comfort and convenience features, as well as higher grade interior and exterior finishes.
Honda has a reputation for building cars that last. This is certainly the case with Acura, which builds on Honda's reputation and goes it one better with a level of refinement many drivers expect in a luxury vehicle. This is certainly the case when buying a used Acura TLX. This compact sedan is sporty and fun to drive, but it also hits all the right buttons when it comes to comfort features. Acura has a way of making sure that fit and finish are always top-notch, something that would be expected from more expensive manufacturers. This is why a used Acura sedan is a great option for the discerning Chapel Hill driver who wants the comforts and convenience of a luxury vehicle without the costs.
Volvo
Much like Acura, Volvo is a brand that many drivers don't think about when considering luxury sedans. What may come to mind is their selection of SUVs, but this Swedish automotive legend has been producing sporty luxury sedans with a performance edge for over 50 years now. The Volvo S60 is an excellent example of the combination of driving pleasure and creature comforts offered by this brand. This used midsize sedan will look stately heading over to catch a Carolina Hurricanes game with the power and handling you need to get through traffic in this part of the state. The exterior of the Volvo S60 shows it is built for speed, while the interior is all about the pleasure you and your passengers will derive riding around in this technologically advanced used luxury sedan.
The Right Choice for Chapel Hill Residents
There are many folks who consider Chapel Hill one of the greatest places to live in the world. They wouldn't be wrong. Its combination of fine dining, local collegiate activity, large suburban homes, and beautiful, tree-lined roads makes it a wonderful place to call home. This is why Chapel Hill drivers like you should head over to our dealership in nearby Durham. We will show you why at CBS Quality Cars, you can get the best used luxury sedans with the latest features and tech.