How Your Dealership Can Help You Go Further In a Chevy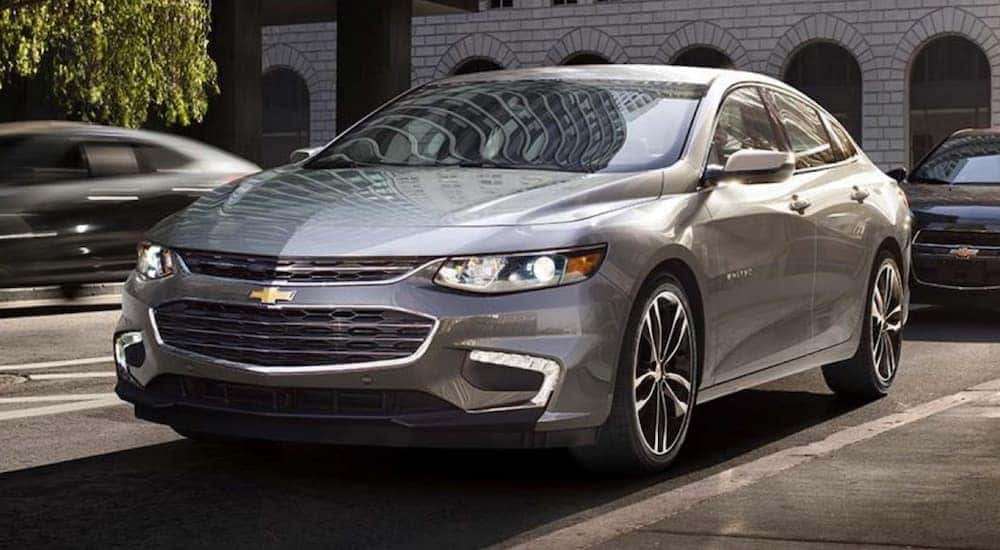 When searching for "used cars near me," you are likely looking for something that is affordable, reliable, and safe. That is why you should consider buying a used Chevy model. Chevy has a long reputation for building safe and long-lasting vehicles that are affordable to buy and to operate. With a wide range of cars, trucks, and SUVs to choose from, it is difficult to go wrong with a used Chevy. So let's take a deeper look at some of the reasons why buying a used Chevy vehicle might be the right choice for you.
Reputation
Chevy has been making vehicles for America for over a century. The company's vehicles were first manufactured in 1911, and it soon became one of the largest car manufacturers in the United States. General Motors bought Chevy in 1917, making it the backbone of the GM automobile manufacturing empire. Since those early days, Chevy continues to be one of the largest players in the automobile market. Further, many of Chevy's manufacturing plants are in the United States, making its products true American cars.
Safety
Safety is one of the most important aspects of buying a car, and Chevrolet is known for its safety features. With available innovations such as adaptive cruise control and automatic braking, a used Chevy can be one of the safer options available. Here are some of the safety features you can enjoy in a Chevy.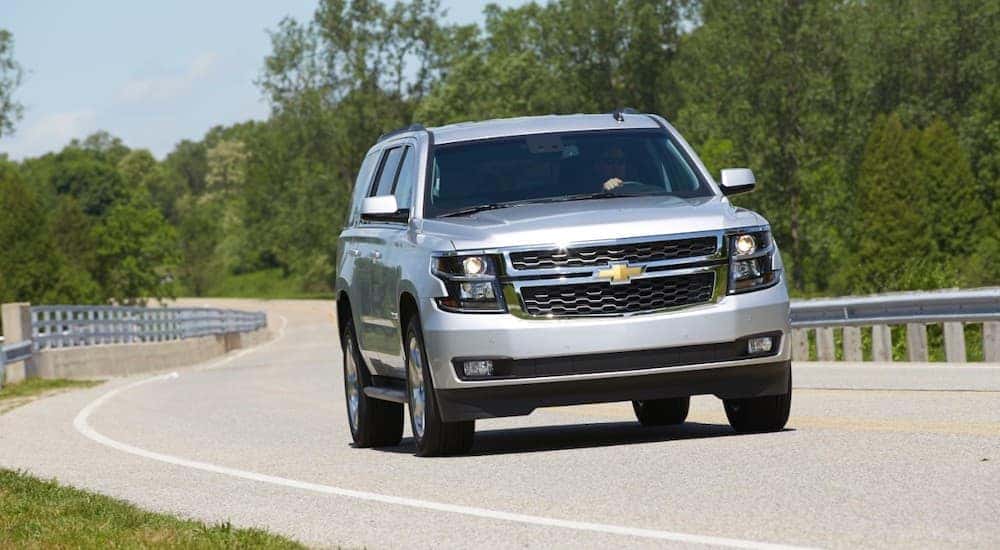 Adaptive Cruise Control
Self-driving cars or vehicles close to self-driving are becoming more popular. Chevrolet has introduced technology that resembles self-driving. Adaptive cruise control is found in many Chevy vehicles. Adaptive cruise control functions like traditional cruise control by keeping the car going at a preset speed that the driver adjusts. Adaptive cruise control automatically adjusts the speed based on the vehicles in front using a radar headway sensor, a longitudinal controller, and a digital signal processor. The cruise control works by slowing down your car if there is a vehicle in front of you by using the braking system. Once the obstacle is gone, the system uses the accelerator to bring the vehicle up to the preset speed.
Forward Automatic Braking and Front Pedestrian Braking
Sometimes accidents happen too fast. With Chevrolet cars, there's technology to help you avoid unpredictable traffic hazards. Automatic braking and front pedestrian braking can help prevent accidents by allowing the vehicle to bring itself to a stop to avoid an accident. Forward automatic braking, adaptive cruise control, and automatic braking use cameras and radar on the car to detect potential collisions. If they sense something, Chevy's braking system alerts drivers they are at risk for collision. If the driver doesn't apply the brakes, the system will do so automatically.
Pedestrian braking uses a similar system to avoid accidents with people who unexpectedly wander into the road. This system works best in daylight, where the sensors can pick up motion in front of the vehicle. Both systems also best at lower speeds, where they have more time to bring you to a complete stop to avoid a collision.
Lane Keep Assist and Lane Departure Warnings
Lane drifting or an accidental lane change are other factors in accidents, particularly sideswiping. Lane keep assist and lane departure warning technology can protect drivers from lane drifting. Lane departure warning monitors road lane markings and gives drivers alerts when they drift out of their lane. Lane-keeping adds to this by automatically steering the vehicle back into its lane.
Other Alert Systems
Side blind zone alerts in Chevy cars provide alerts help detect vehicles in your blind spots and provide visual and audible alerts. Forward collision alerts detect vehicles and objects at the front-end of the car to alert to potential crashes. Rear-cross traffic alerts warn drivers of approaching vehicles when backing out of a parking space or driveway. Together, these systems help improve your awareness and avoid accidents.
Environmentalism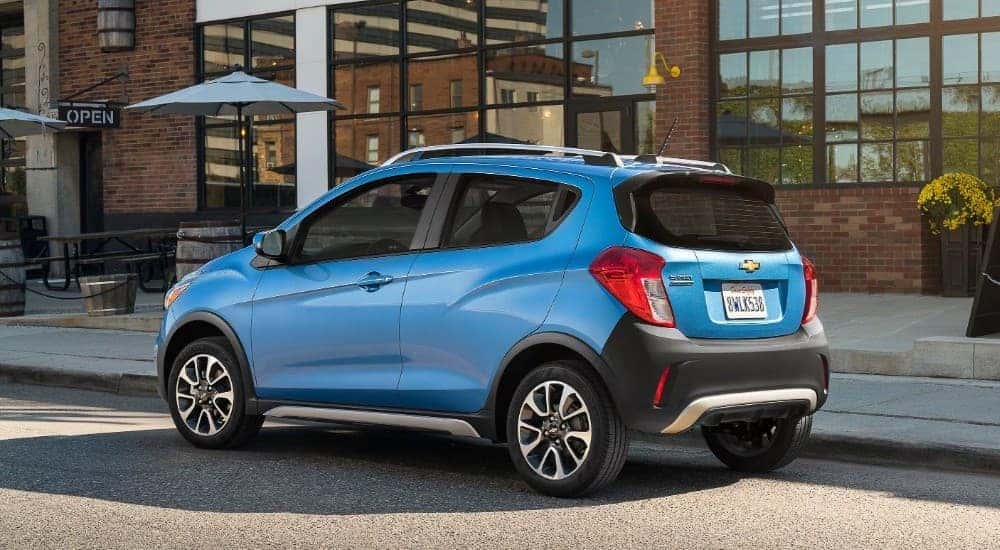 Like many vehicle companies, Chevy is striving to become more environmentally friendly. Chevy has set a goal for all its manufacturing facilities to run on 100-percent renewable power by 2050. At this writing, the company has already made great progress to that goal. Chevy also has 152 facilities globally that operate without sending waste to landfills.
The company has pledged to create earth-friendly products. The company's vehicle lineup includes cars with higher fuel efficiency. The company is committed to environmentalism with vehicles that are hybrid, fuel-efficient, and pure electric vehicles. Chevy's smallest cars with lighter weights such as the 2018 Chevy Sonic with an average of 32 MPG combined, or the 2018 Chevy Spark with an average 33 MPG combined, define Chevrolet's commitment to the environment.
With its hybrids such as the 2017 Chevy Malibu Hybrid that gives 49 MPG in the city, and the 2018 Volt that offers a battery-powered range of 53 miles on top of its 42 MPG combined fuel economy, Chevrolet underscores it green manufacturing initiatives. Chevy offers one electric car, the Chevy Bolt EV, which was recognized in 2017 as the Green Car of the Year by the Green Car Journal for exceeding a 200-mile driving range. Depending on the model, the Bolt EV has a driving range of up to 259 miles on a single charge.
Longevity
Chevy vehicles are often found on lists touting the longest-lasting vehicles, regularly lasting past 200,000 miles. The Chevrolet Silverado, Suburban, Tahoe, and more routinely last to be bought and sold at used car dealerships when they have 200,000 miles or more. While reaching those high numbers requires staying on top of your maintenance, there is nothing preventing a properly cared for used Chevy from giving you similar performance
If you want a vehicle that you can rely on for years to come, Chevy is among the best options out there. And while its full-size trucks and SUV are particularly renown for their rugged reliability, the truth is that every Chevy model is capable of living up to the brand's reputation. So even if you are looking for a car or crossover SUV, you can trust Chevy to build a vehicle that you can rely on.
As a testament to their reliability, Chevy products have won countless awards for quality and dependability across cars, trucks, and SUVs. But of course, the ultimate proof of Chevy's quality is the millions of drivers that choose Chevy vehicles and the millions of older Chevy models that still provide dependable service across America. Chevrolet's dependability is what any vehicle owner should look for in a car or truck.
Find a Used Chevy of Your Own
If you have more questions about used Chevys or are searching for one of your own, then CBS Quality Cars is here for you. Our team of experts can help you find the perfect used Chevy model for your personal needs and budget, whether that is a car, truck, or SUV. And a visit to our Durham dealership will reveal a large inventory of high value used vehicles for you to choose from. If you need a used car dealer that will always put your needs first, then CBS Quality Cars is here for you. So pay us a visit and discover your next car, truck, or SUV out on our lot today.