Most Reliable Used Cars for 2021
If you plan to purchase a used car in the near future, you may want to search for vehicles according to their reliability rather than just depending on the types of features available. How do you know which cars are most reliable? We made a list of vehicles that have won awards, but we also share recent findings from JD Power in regard to brands. Buyers looking for used cars in Durham, NC, will have a great list of information to help you choose the vehicle right for you.
Most Reliable Car Brands
What is the most reliable car brand? According to JD Power, Lexus has held the number one slot for the most reliable car brand for nine out of the last ten years. Other brands taking their position in line behind Lexus include Porsche, Kia, Toyota, Buick, and Cadillac in descending order. Interestingly, JD Power states that the most dependable model is the Porsche 911, and generally, the Korean and Japanese brands perform better overall in comparison to domestic and European brands. The plot thickens further with the information that cars tend to be more reliable than trucks and SUVs, and vehicles in all categories are performing better than at any time in automotive history… mechanically.
Infotainment and tech tend to be the problematic aspects of vehicles today, with more independent car owners reporting issues with tech malfunctions than with any other concerns. However, vehicle dependability in every category measured by JD Power has improved across the board, including the category for tech. So, even though tech malfunctions are the biggest problem area at this point, car manufacturers have improved the systems and are showing higher scores than in previous years. All this means that automakers are improving technology in vehicles, and the new features we all enjoy will continue to improve with time.
Which Cars to Buy for Reliability
Can't afford a Porsche 911? No worries. We have a great list of other vehicles to choose from while you shop for a used car. Each of these vehicles is chosen from the most reliable brands on the JD Power list, as well as from brands that received awards on their own merit.
#1 – 2018 Lexus ES
In the compact premium car category, JD Power reported the Lexus ES to have the highest ratings in quality and reliability for its segment, which earned the ES the 2021 JD Power Dependability award. To earn this award, a vehicle must exhibit the fewest problems needing repair over a three-year period. Of all the vehicles in its segment, the 2018 Lexus ES had the least need for repairs in comparison to its competition. Of course, the Lexus brand has also earned the top position as the most reliable brand overall nine out of the last ten years, which includes a broad look at all the vehicles produced by the brand during that time.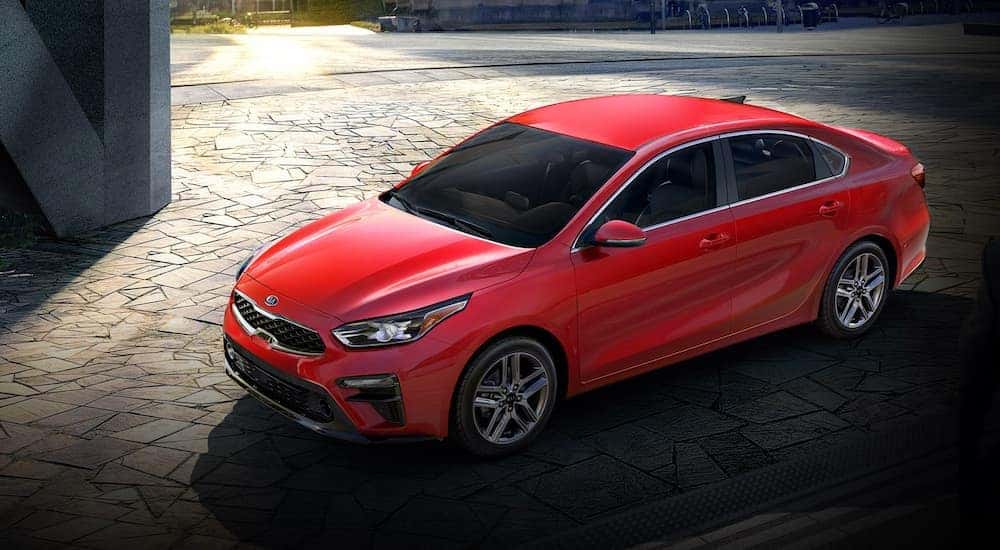 #2 – 2019 Kia Forte
Kia as a brand has certainly earned itself plenty of accolades, particularly in its improvements to its overall vehicle quality, but in 2019 the Kia Forte won the Quality award from JD Power. In comparison to other vehicles in the compact car segment, the 2019 Forte earned strikingly high scores for all of the categories listed for ranking, including driving experience and resale value. With such high scores across the entire listing, the Forte deserves consideration for its remarkable excellence.
#3 – 2018 Kia Sorento
In 2021, Kia as a brand earned eight total awards from JD Power, and the 2018 Sorento scored highest for quality and reliability in the midsize SUV segment for 2021. To earn this particular award, a vehicle must demonstrate the fewest problems needing repair over a three-year period. Buyers interested in three-row SUVs that can also tow small trailers may want to keep a used 2018 Sorento in mind for its superb ride quality and numerous tech and convenience features.
#4 – 2020 Nissan Maxima
The Maxima earned its award for being the industry's top performer in 2021, which means that of all the mass-market vehicles ranked during that year, the Maxima scored highest overall for initial quality in its segment. That honor is incredibly important for a brand to receive, and even though the 2020 model didn't reach this stature, it certainly earned its stripes in fourth place for that year. As a large sedan, the Maxima also won both the 2020 and 2021 awards for its segment, with very high marks in quality and driving experience compared to other vehicles.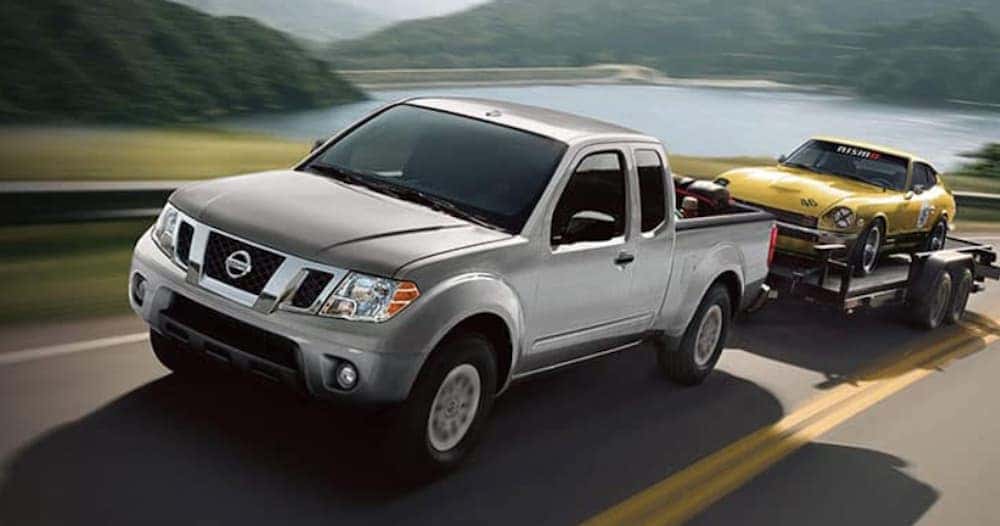 #5 – 2018 Nissan Frontier
Midsize pickups are coming back into style, and the 2018 Nissan Frontier came in first place for dependability according to JD Power's 2021 awards. Though the Frontier tends to be rugged in its sensibilities, that could be the right fit for buyers seeking a used truck that can stand up to tough terrain, especially for off-road performance. Quality and reliability make up the status of this truck's award from the manufacturer that built the industry's top-performing midsize pickup.
#6 – 2018 Toyota Avalon
For the 2021 JD Power awards, the 2018 Toyota Avalon won the dependability award for its high ranking in quality and reliability. After three years of having the lowest number of reported mechanical and technical problems, the Avalon sedan deserves its title. In close scoring to its dependability is the Avalon's high resale value, and this luxurious sedan makes a great purchase for its comfort and style.
#7 – 2018 Toyota Sienna
Though minivans seem to be low on the list of vehicles most people want, they really are the best choice for traveling with large groups. JD Power reported that the 2018 Sienna earned the highest score for dependability in the minivan segment in 2021, again having garnered the rank due to being the minivan to have the fewest repair needs over three years. If you're looking for a used minivan, the 2018 Sienna is a good choice.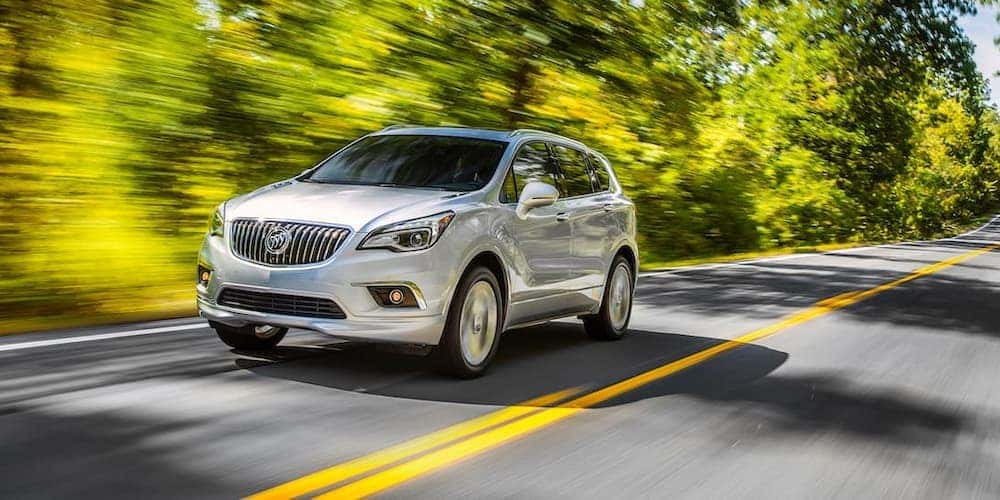 #8 – 2018 Buick Envision
For its 2018 model year, the Buick Envision won the 2021 JD Power Dependability award, closely followed by high rankings for resale value. If you are looking for a used compact SUV, the 2018 Envision may cost a little extra to purchase, but you can be assured of its quality and reliability, according to independent owners who reported this model year as favored above all others in the compact SUV segment.
#9 – 2019 Chevy Equinox
Initial quality is what earned the 2019 Chevy Equinox an award from JD Power, matched against other compact SUVs of that year. The Equinox has long been a favorite for families, with features like Teen Driver to put parents of new drivers at ease and excellent ride quality to make long drives more comfortable. After its 2018 redesign, the 2019 model earns the top spot for its new offerings, such as an improved infotainment system and available adaptive cruise control.
#10 – 2020 Cadillac CT5
In both 2020 and 2021, the Cadillac CT5 won the quality award in the midsize sedan segment, earning its ranking from initial quality and reliability as a new vehicle. Cadillac gained itself a placement on the list of most reliable brands as the fifth most reliable manufacturer overall, and after decades of building iconic luxury vehicles, the CT5 certainly deserves its spot on a list for consideration while you shop for a used car.
A Reliable Used Car is Within Your Reach
JD Power is a trusted authority for objective vehicle rankings, both from the perspective of buyers and manufacturers. Buyers know it is independent, real owners of the vehicles ranked who rate specific performance aspects of vehicles after their experiences with driving them. Manufacturers use the data from JD Power to improve their models year after year and provide people with more reliable vehicles. For those of you seeking a used car, we hope this list provided helpful ideas to guide your purchase.