Nearly New Budget-Friendly Cars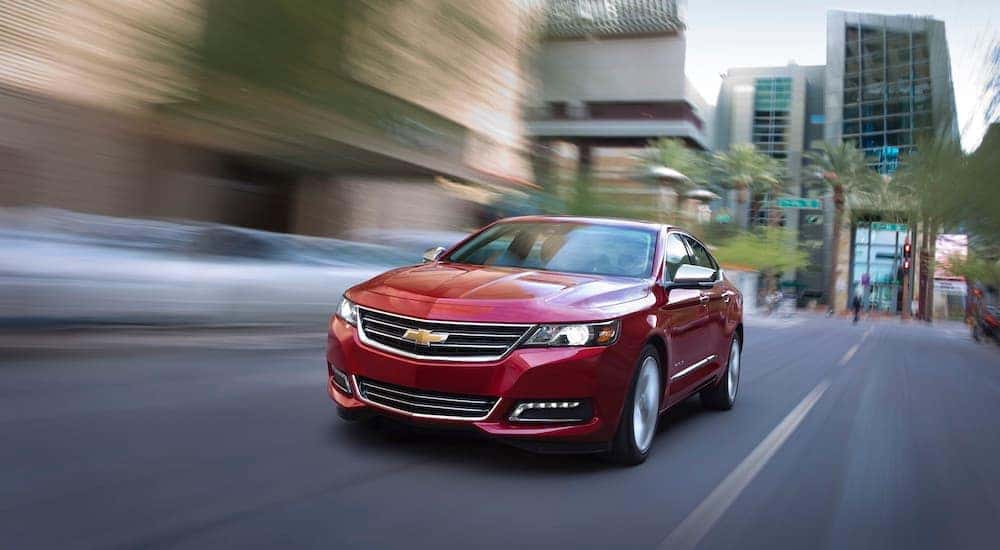 One doesn't have to spend a mint to buy a fine automobile. But at the same time, the vast majority of people wouldn't want to spend the extra effort and time to keep a bargain-basement 20 or 30-year-old car running for daily use. The ideal car for most people is something lightly used that has already undertaken most of its depreciation. In short, a budget-friendly used car that is also friendly to your nerves. If you are looking for a used car dealer in Durham, CBS Quality Cars has you covered with plenty of budget friendly vehicles.
However, buying a used car on a budget takes a little bit of research. Buying a late model vehicle means that if and when you sell the car, you will lose very little money, especially compared to if you had bought it new and watched a third of the value vanish as it left the lot. It is the ideal setup for most car buyers who aren't looking to spend more than they have to for the car they need.
Compacts
The most obvious budget choices for affordable late-model vehicles are compact cars. Simply put, so many of them have been made when the market is full of them, and they weren't expensive to begin with. For those who don't need extra space or those required to transport heavy cargo routinely, a compact car is really all one needs to get around. Additionally, their lightweight and cute demeanor mean they are extremely economical to run and surprisingly fun.
The late-model Ford Fiesta, built from 2011 to the 2019, is a car that is true to its name. The Fiesta is surprisingly sporty simply by its nippy engines and light weight. If one can drive stick, this is definitely one of those cars that will make you smile on downshifts through corners.
Any Yaris built after 2010 is not only built with impregnable Toyota reliability but is also nearly a new car. Often available for under $15,000 dollars, the Yaris is a steadfast and reliable workhorse that won't let you down even if it isn't treated the best. A solid first car.
The 2012 to 2018 Ford Focus is the Fiesta's larger brother, and as such, comes with more space while maintaining almost as compact a package. While the Fiesta actually is something of a party on wheels compared to other commuter cars, the Focus is mainly about practicality and being able to move surprisingly large loads from place to place in its cavernous rear. It might not look like a truck, but with the rear seats folded, it can almost haul like one.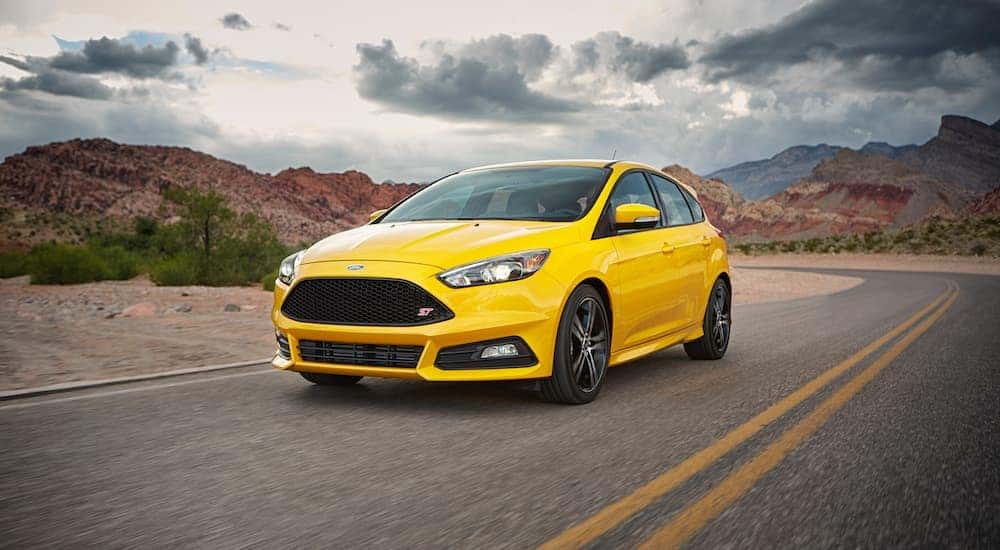 The Hyundai Veloster is the South Korean manufacturer's funky three-door compact, which offers unconventional practicality. The first-generation Veloster, available from the 2011 to 2017 model years, can be found for sale under $10,000 dollars. While one of the more expensive cars on this list, it is also one of the more desirable, partly due to its styling and partly due to its doors. On the driver's side is one large door, while the passenger side has a normal-sized door and a small door. This eases entry and exit for those in the rear, who would normally have to put up with being in a coupe.
The 2012 to 2016 Subaru Impreza is a car that looks noticeably more expensive than it is, especially with how modern the design still looks for a late model car. In addition to the modern, almost regal, aesthetics compared to other cars in its segment, the Impreza also brings to bear Subaru technology. This includes Subaru's always-impressive symmetrical four-wheel drive system, which has been one of the most capable drive systems on the market for decades.
Almost every generation of Honda Civic has been a paragon of reliable, efficient transportation. The 2012 to 2015 Civic, the ninth generation overall, has been one of the best, for pretty much all the same reasons as the cars that came before it. Reliable, economical, and user-friendly, the Civic is always an option worth considering.
Mid-Size
For those who need more space than a compact can provide, a midsize car is an appropriate step up. The main advantage these sedans have over compact cars is their larger rear passenger spaces, ideal for ferrying people in the second row. While any cargo-carrying capacity advantage over a hatchback is negligible, they do tend to be better at moving people.
The 2012 to 2017 Toyota Camry is a benchmark for hardy dependability and solid transportation. The higher-end models of the Camry come equipped with the powerful and smooth 2GR-FE engine, allowing for equally impressive gas mileage and acceleration in all circumstances.
The final generation of the Ford Fusion, built from 2013 until last year, represents the end of an era for Ford. The Fusion will likely be the most advanced sedan the blue oval will ever produce, with its lineup including lightweight turbocharged engines, a suite of semi-autonomous safety features, and a plug-in hybrid version. Earlier years of the last Ford sedan have already dropped below $10,000 on occasion, including some with very premium features. These Fusions offer the most advanced technology you can get in a mid-size car at this price point.
Full-Size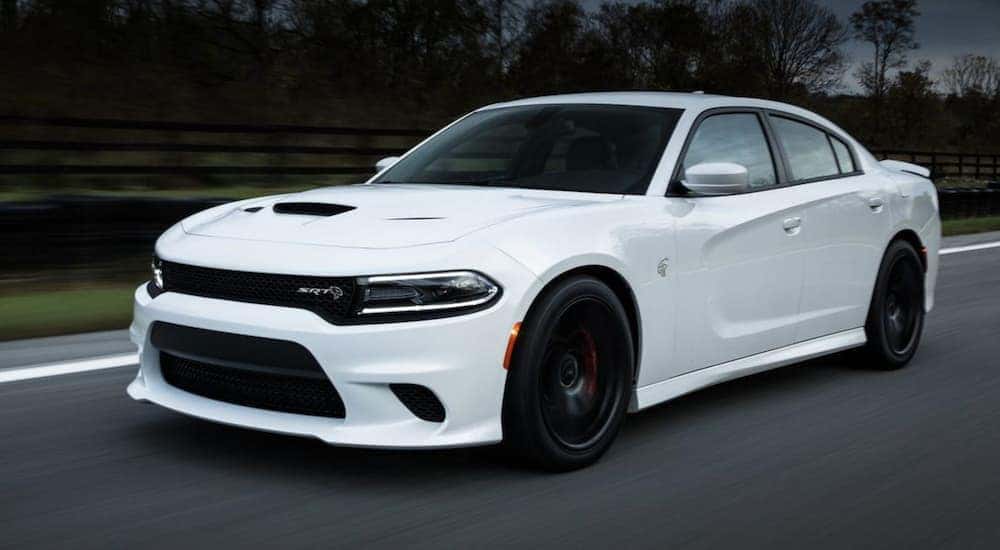 For some, only a full-sized car will do. While noticeably less economical than smaller vehicles, both in terms of fuel cost and maintenance, these large sedans do offer vast swaths of interior space. The two Mopar vehicles on this list, the Chrysler and Dodge, even offer rear-wheel drive. This is largely emblematic of the space full-size cars fill in the market, mostly with those who prefer cars how they used to be. Large, powerful, spacious, simple, and cheap to buy.
The current generation Chrysler 300C, built from 2011 onward, can be bought new in a showroom for upwards of $40,000 or used with less than 120,000 miles for under $9,000. For most, the choice is pretty clear. Available with rear or all-wheel drive, the 300C is blessed with imposing style and incredible comfort. Not lacking in plush seating or impressive infotainment technology, this full-size sedan is a tempting choice.
The 2011 and up Dodge Charger is the 300C's stablemate and features the same platform and underlying features. Where the Charger differs from the 300C is largely in its muscle-car styling. While the 300C is imposing, the Charger is muscular and somewhat menacing. More aggressive than the 300C, it has a style all its own.
The late ninth-generation Chevy Impala, roughly from the 2011 to 2014 model years, can frequently be seen advertised for under $7,000, which is quite low for something offering such expansive space. Often used by police forces, the ninth generation Impala offers plenty of space and toughness.
Time to Find a New Used Car
Every car listed here can easily be found for under $10,000 on the used market, and some for much less than that. They are less than a decade old and rarely have significant mileage. Across the board, they offer value, no matter what kind of car one is looking for. There are lightweight and easily manageable compacts, practical mid-size cars, and full-size sedans with expansive interior space. No matter what you need, even with a low budget you can find it if you know where to look.