Popular Used Chevys You'll Want to Take for a Test Drive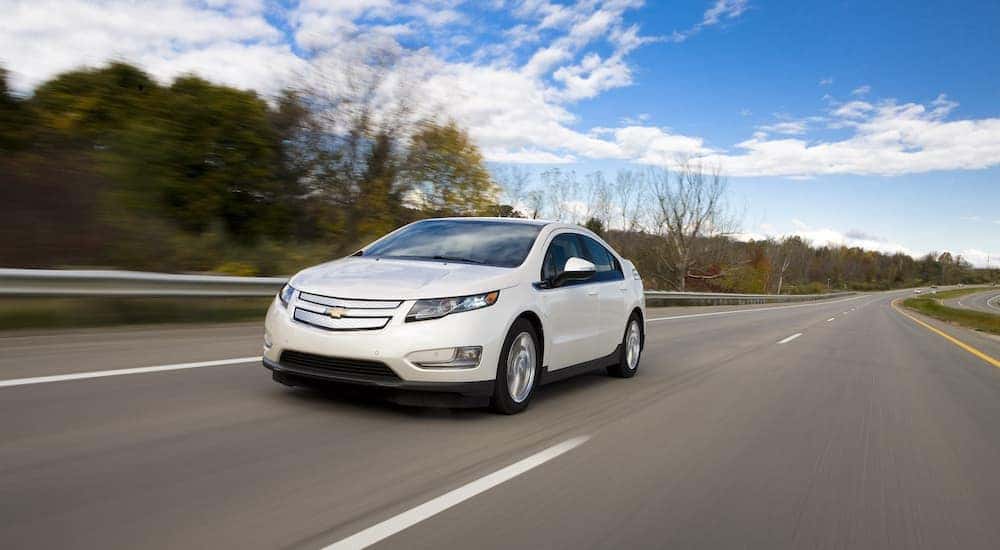 If you're searching for a used Chevy for sale, you'll find that with the brand's celebrated history, you have quite the selection to choose from, and you may not know where to start. Here at CBS Quality Cars, we know how important your vehicle is to your everyday journey, and when you want one of the best models out there, you'll find it in the Chevy inventory. Whether it's still a fan favorite today or a blast from the past, shopping for a used Chevy means that you'll be able to take advantage of exactly what you need to make your drive infinitely better. We've compiled a list of some of the most talked-about Chevy models that you'll still be able to find on used car lots today.
The Chevy Volt: A Hybrid Hero
This plug-in hybrid was discontinued in 2019; however, drivers still request this Chevy favorite when looking for excellent efficiency and an all-around great car. In its heyday, it featured a best-in-class all-electric range of 53 miles, making it one of the first hybrids that drivers were drawn to when they wanted to get maximum efficiency out of their vehicle. Despite its small stature, the Volt also showcased favorable cabin space, with enough room to handle travel gear and ample legroom for all on board to get comfortable. Hybrid vehicles are ideal for commuters and other everyday travelers, which is why so many drivers still gravitate toward this reliable Chevy favorite today.
It's widely known that if you want to take advantage of hybrid or electric capabilities, many models come with pretty hefty sticker prices. This is the beauty of shopping used, especially when you're looking at the impressive Volt. To this day, Chevy drivers still have no idea why this well-rounded vehicle was removed from the brand's arsenal, and rest assured, if it were to come back, people would be lining up in droves to buy this hybrid favorite. For now, you can take advantage of the model on the used market.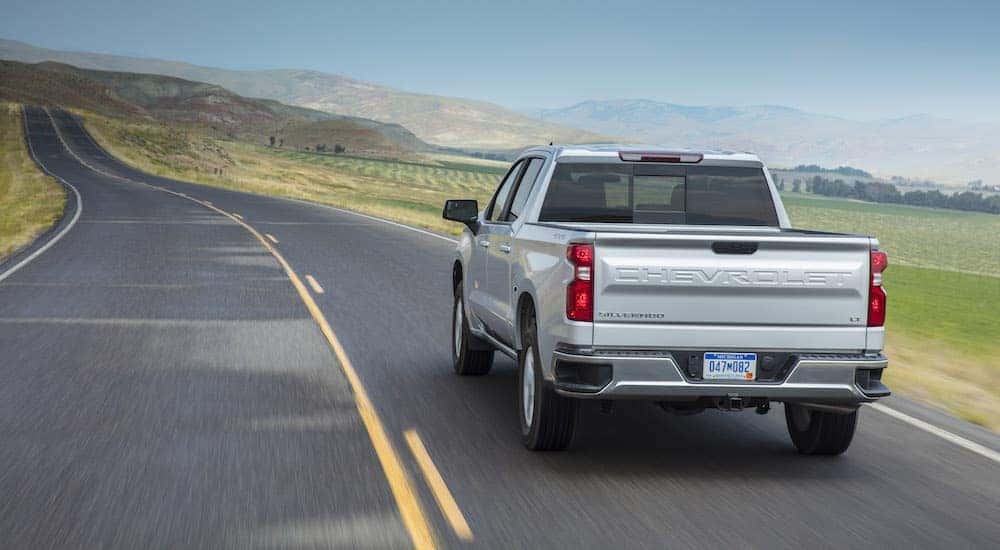 The Chevy Silverado: Pickup Truck Perfection
It's one of the most famous Chevy models ever created, and if your travels call for a machine that can power through some of the toughest tasks, the Silverado has you covered. What's more, is that with heavy-duty models available, drivers who need to handle even more gear, tow heavier loads, and push their vehicle to the limit will be able to do so with these Silverado models. Multiple powertrains allow you to get what you need out of this powerhouse, while plenty of trailering tech, work-ready features, and durable elements, especially in newer used models, come in handy for those working hard on the job site.
The Silverado is one of Chevy's most well-respected vehicles ever produced, getting its start as a mere trim level back in the mid-70s. Going on to become its own model in the late-90s, the Silverado paved the way for other trucks like it. Now, you can enjoy a truck built for work, the trails, the everyday commute, and so much more, making it versatile and powerful enough to appeal to any driver.
The Chevy Impala: A True Classic
Its name dates back to the 1950s, making it one of the longest-running models in Chevy history, and although it was discontinued in 2019, that's not stopping it from having a prominent presence on the road today. This sedan emanates Chevy greatness, from its roomy interior, perfectly capable of accommodating all of your passengers, to its spacious trunk, able to handle anything you're packing. The beauty of the Impala is that you have so many options, ranging from newer models, outfitted with modern style and advanced tech, to classic models, with timeless Chevy style emerging from every angle.
This large sedan provides a smooth and stable ride, and with favorable efficiency, it's no surprise that everyday travelers choose this car again and again. Upscale appointments are available throughout its cabin, while its spacious backseat makes it easy to transport more people comfortably and efficiently. Perhaps its reputation is what sets it apart from other used cars available, and when you want to take advantage of one of the best sedan experiences on the road, there's no reason not to consider the Impala.
The Chevy Equinox: Exceptionally Practical
The Equinox has proven that it's a compact SUV that's ready for any drive, which is why it's one of the best-selling models in the Chevy inventory. It's excellent on gas, spacious, and easy to handle, no matter where you're traveling. Driving much like a car, this SUV appeals to those who want a vehicle that they can park with ease and maneuver through traffic swiftly. Commuters are drawn to it due to its fuel-efficient powertrains, while families love it due to its ample cargo space and roomy interior.
Choosing more recent models, like those from 2019 and newer, will include outstanding safety and assistance features to enhance your drive and give you total confidence on the road. From pedestrian detection to a high-res backup camera, you're covered from all angles in the Equinox. It's the level of versatility and flexibility that makes this SUV so popular with drivers, and if you're looking for an all-around great pick in the Chevy lineup, the Equinox is always a top choice.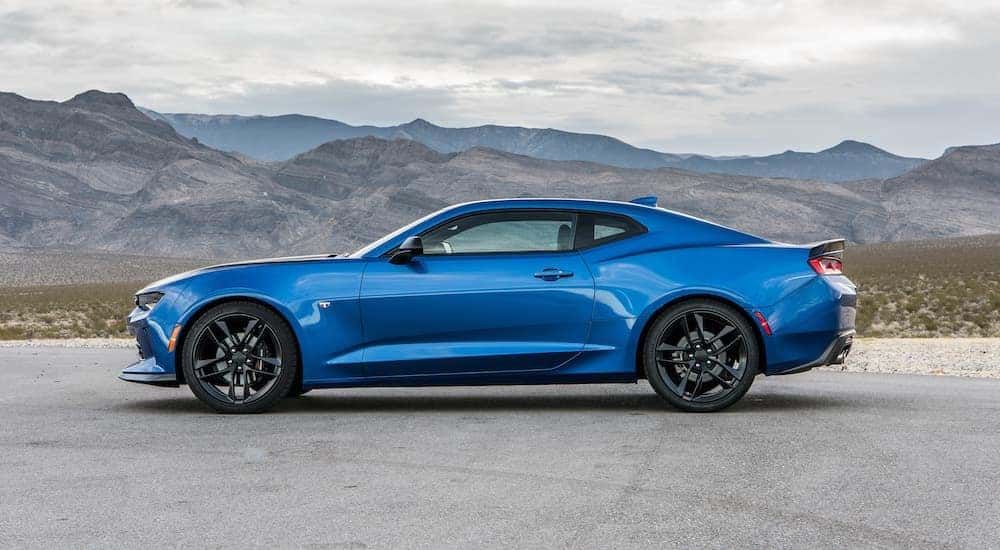 The Chevy Camaro: Pure Performance
It's sleek, fast, and oozing with attitude, and when you're looking for an all-out sports car superstar, the Camaro is a definite winner. This performance-induced roadster has been a member of the Chevy lineup since the 1960s, and despite some brief time off, it returned in the new millennium with excitement radiating from its core. The cool thing about the Camaro is that it's perfectly capable of being an everyday traveler, accompanying you to work, on road trips, and even just running errands around town. Responsive steering, iconic handling, and a can't-miss design make this sporty traveler ideal for many different types of drivers.
Whether you're in the market for a timeless classic or a tech-infused newer model, there's a Camaro for you. That's the beauty of shopping used, and when you have your eye on this Chevy stunner, you'll be able to find the model you're looking for on the used lot. We like how the Camaro has emanated a legendary style as the years have gone on, making it easy to stand out in a crowd. If you've had a Chevy sports car on your mind for a while, the Camaro is one of the most popular performance cars Chevy has ever produced, and it's on the used market waiting to thrill you.
Which Chevy Are You?
It's clear that buying used allows you to find an iconic Chevy model that's beloved by the masses for a price that won't break the bank. That's why CBS Quality Cars feature so many exciting options, ranging from everyday sedans to adrenaline-infused speedsters, powerful pickups to family-friendly SUVs, making us the top spot to shop when you need a reliable used car. There's no better brand in the industry that can offer you the selection and the level of dependability like Chevy, and it'll be evident from the moment you discover all of our options and find that one perfect Chevy model you fall in love with. Stop by and take a look at what we offer, and when a used Chevy is on your mind, rest assured that you won't be disappointed when you choose from some of these top favorites.