The Rarest Cars Ever Sold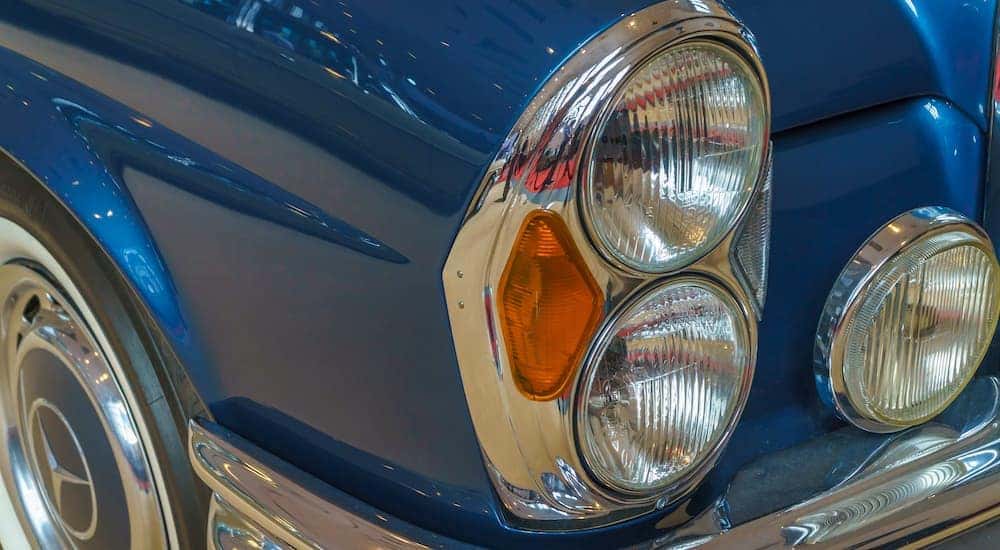 If you've ever thought: "I've got to sell my car," you're probably not thinking about making an enormous profit. Once a car comes off the lot, it tends to lose value. Tack on several years worth of commutes, exposure to the elements, and French fries falling down that tiny crack between the seat and the center console, and you can bet the worth of your car will continuously decline. However, there are exceptions to this rule, mainly in the form of supercars produced in limited numbers. These cars are often treated purely as investments, with the utmost care being given to keep them in good condition. Has anyone ever eaten Mcdonald's in a McLaren? I hope not. Unattainable as these vehicles may be to most consumers, they're still fun examples of the very best of what the car industry has to offer.
Cadillac V16
In 1930, the Cadillac V16 debuted, leaving roaring reviews in its wake. As many rare cars are, this exclusive set of wheels was another reserved for society's wealthiest due to its high price tag. We can assume that any and all passengers were donning 3-piece suits, canes, and/or strings of pearls at all times. The V16 engine was rated at 165 horsepower and developed up to 320 lb-ft of torque, reaching top speeds close to 100 mph. The classic Cadillac V16 was so revered that it inspired a reboot in 2003, a concept Cadillac Sixteen. Like its predecessor, the Cadillac Sixteen was fitted with an enormous V16 engine that claimed 1000 hp and 1000 lb-ft of torque. Although the Cadillac Sixteen never made it to production, it's not exactly practical; it was an admirable nod to one of history's greatest.
Mercedes-Benz 300SL Coupe
The Mercedes-Benz 300SL coupe is coveted for a lot of reasons. The car was truly a triple threat; it had powerful performance, impeccable style, and didn't sacrifice comfort. Its engine, a 3.0-liter inline-six that cranked out a maximum of 240 hp for a top speed of 163 mph, made the 300SL the fastest production car available at the time of its release. It's also widely considered the first vehicle with gullwing doors sold in large numbers. The Mercedes-Benz 300SL was sold as a coupe with gullwing doors from 1954 until 1957, then as a roadster until production ceased in 1963. Just over a thousand units of the coupe version were sold during its production run, with only a few hundred still existing today.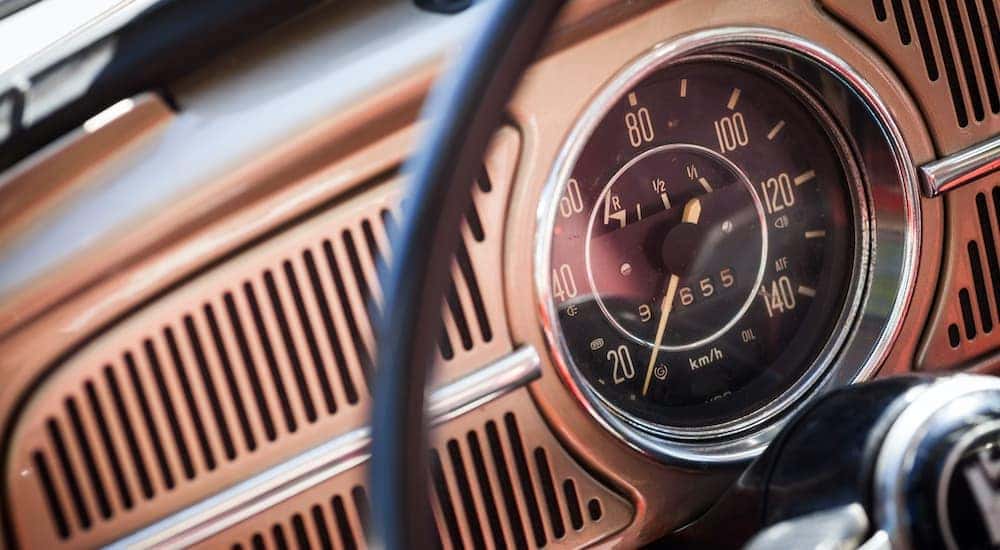 Ferrari 250 GTO
Ferrari is known for its world-class cars that optimize performance on and off the track. Their lineup is nothing short of impressive, but even amongst the ranks of excellence, the Ferrari 250 GTO stands out. Produced from 1962 – 1964, only 36 examples were made. Prospective buyers required a stamp of approval from Enzo Ferrari himself before getting their hands on one. The V12-powered 250 GTO had an impressive career in racing, adding to its godly reputation. Today, it's one of the most sought-after collectible cars in the world, with buyers willing to fork out tens of millions of dollars to make the 250 GTO theirs.
Plymouth 'Cuda
The Plymouth 'Cuda was a sport-oriented version of the Plymouth Barracuda. It debuted in 1970 and had a wider, lower stance than the original Barracuda. Offered as either a coupe or convertible, the 'Cuda had a muscular shape to pair with the 7.0 liter Hemi V8 under the hood. It produced 425 hp, making it one of the fastest cars on the market at the time of its release. Although it wasn't cheap, the 'Cuda differs from other vehicles on this list because it wasn't on the same level of outrageously expensive at the time of its release. These days though, its value has skyrocketed due to the scarcity of specific 'Cuda configurations that remain in good condition.
Pagani Zonda
The Pagani Zonda had a long run spanning from 1999 to 2019. Even so, only about 140 models were ever produced. These mid-engine sports cars are some of the most exclusive vehicles on the planet, costing millions of dollars apiece. They're reserved for the most elite members of the car-buying society. Say you do have several million to drop on a vehicle; what does it get you? Well, there are several different editions of the Zonda, so it depends on which you spring for, but they're powered by V12s with horsepower breaking into the upper 700s for the later production years. The bodies are comprised of carbon fiber, and color schemes will often depend on the preference of the original buyer—American oligarchs and Qatari royals have different tastes, you know.
Maserati MC12
The MC12 is Maserati's ultimate road vehicle—the very best of what the Italian vehicle manufacturer has to offer to consumers. It was produced from 2004 to 2005, with just 50 models coming to fruition. It has a sophisticated carbon fiber and honeycomb sandwich chassis, plus an aluminum sub-frame. Its engine, a V12, gets 630 hp for a max speed of 330 km/h, or about 205 mph, making the MC12 the fastest "Stradale", or road car, Maserati has ever produced.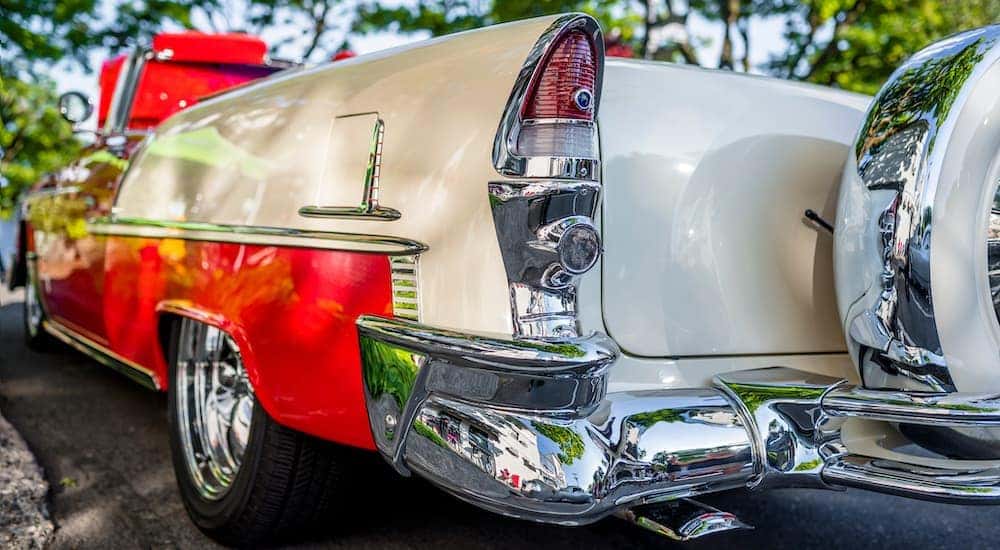 Bugatti Veyron Sang Noir
Translated from French to "black blood," the Bugatti Veyron Sang Noir captures all of the elegance and exorbitance that its name implies. It's a special edition Bugatti that's as stylish as it is powerful. Its 987 hp and 922 lb-ft of torque are generated by an 8.0-liter W16 engine and four turbochargers. Aesthetically, the Veyron Sang Noir is said to take style notes from Bugatti's Type 57S Atlantic, which was prowling the streets in the 1930s. The Veyron Sang Noir has a jet-black exterior with carbon fiber paneling down the middle. Inside, there's a mandarin color scheme with plenty of shiny chrome accents. Any Bugatti is rare enough, the price tag ensures a narrow market, but the Veyron Sang Noir is especially limited—only 12 were made during their production run in 2008.
Lamborghini Centenario
The Lamborghini Centenario was created as a tribute to founder Ferruccio Lamborghini in celebration of the 100-year anniversary of his birthday. Its 770 hp naturally-aspirated V12 rockets from 0-60 mph in just under 3 seconds and can reach a top speed of 217 mph. The Centenario was produced in limited numbers—just 20 coupes and 20 roadsters in total. Its body is a mix of matte and glossy carbon fiber, and it comes fitted with premium Pirelli tires. No expense was spared when honoring the late boss. The Centenario was available for purchase starting in 2017, with a price tag in the ballpark of $2 million.
Better Isn't Always Better?
Supercars like these are a bit of a double-edged sword. Sure, painstakingly crafting vehicles in small batches with nothing short of the best materials money can buy produces some exciting results. There's no doubt these cars are masterpieces; however, they're just so utterly unattainable. Whenever this thought starts to bring us down, though, we just think about the freedom that comes with owning an everyday car sold by the thousands. Our cars may not have a lick of carbon fiber, but we can drive them around without being inhibited by terrible anxiety. Plus, we can eat fast food in it whenever we want!