Top 10 Used Family SUVs And Minivans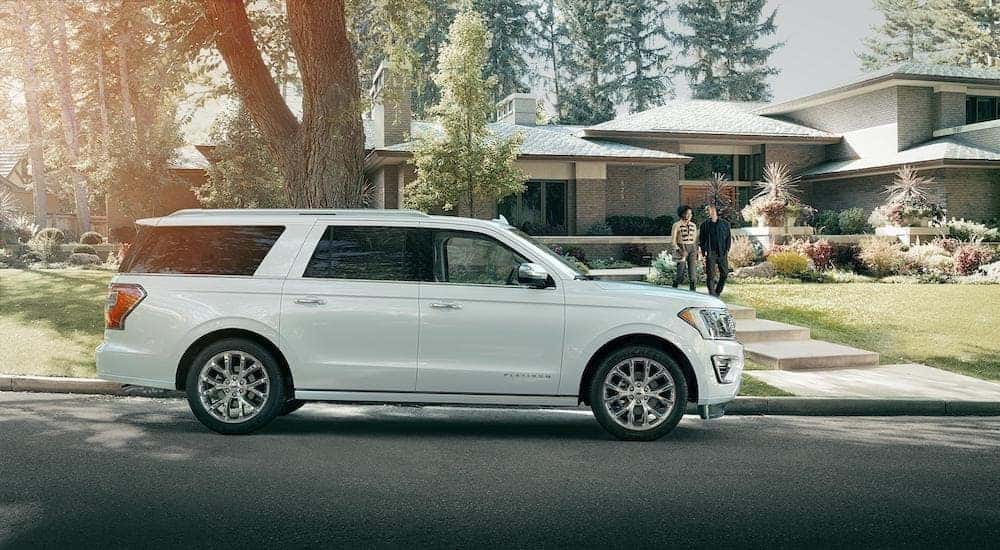 When it's time to select your next family car, you may be overwhelmed with the sheer number of options to choose from. A simple search for "used family cars Durham, NC" will give you dozens of results to sift through. SUVs come in all shapes and sizes, and minivans have different features and capabilities, so which ones should you consider? It starts with your budget, but seating capacity, cargo volume, safety, and features all play a role.
Fortunately, if you're looking for used family SUVs and minivans in Durham, you've come to the right place. At CBS Quality Cars, we know used cars, and we've compiled a list of some of the best family SUVs and minivans out there. These options feature a variety of sizes, features, and price points to fit your needs perfectly. Let's dive in and find your next used family SUV or minivan.
1 – Chevy Equinox
The compact Chevy Equinox seats five passengers in two rows and features ample cargo storage in the rear. This small SUV is the most popular Chevy SUV model as it is incredibly versatile while still being budget-friendly. Both rows of seats are comfortable, and newer models even have the option for heated seats for both front and rear. Cargo storage is generous, and there is even a hidden compartment under the floor in some models. Recent Equinox model years also feature a robust infotainment system making it easy to stream your favorite music or access other entertainment. Keep an eye out for a 2018 or later used Chevy Equinox, as it was redesigned for that model year.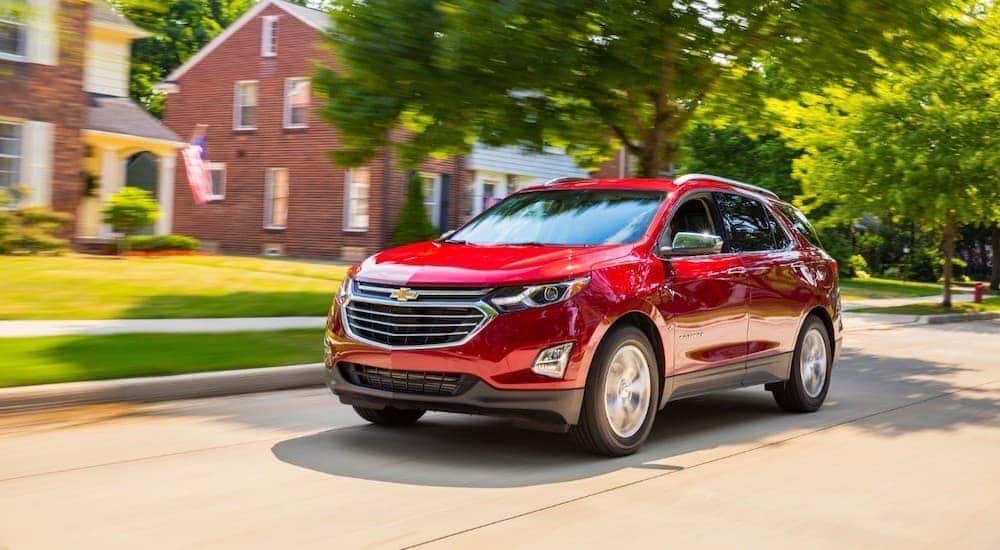 2 – Mazda CX-5
The Mazda CX-5 lives in the same class as the Equinox but offers more premium features for a comparable price. The entire interior feels upgraded with high-grade materials, and leather seats are easily attainable in the mid-level trims. If you enjoy driving, you will also appreciate the excellent handling characteristic of all Mazda vehicles. The CX-5 also gets impressive fuel economy, which further sweetens the deal. Note the Mazda CX-5 was redesigned for 2017 with updated looks and features. A much more powerful turbocharged engine was also added to the lineup in 2019. If a used CX-5 is your choice, those model years are great places to start.
3 – Toyota Highlander
Jumping up in size to our midsize SUVs with a third row, we're starting with a strong contender. Toyota has long been known for building strong, reliable vehicles that will keep running for many years, making them great used car options. The Toyota Highlander is a versatile midsize SUV with a third row for additional passenger space. Some model years even had an option for second-row captain's chairs, making the rear more comfortable and accessible. In later models, the Highlander comes standard with Toyota's suite of advanced safety features, like automatic braking. The Toyota Highlander was refreshed in 2017, but you can count on any model year to be a reliable choice.
4 – Honda Pilot
The Honda Pilot is another strong contender in the midsize three-row SUV segment. As a whole, the Pilot is known for being roomy and flexible with all the dependability you'd expect from Honda. For those wanting to maximize the interior space and passenger comfort in a midsize SUV, a used Honda Pilot may be just right for you. Thanks to versatile second and third rows, you can easily fold them down to maximize storage. The Pilot was last redesigned in 2016, giving you plenty of options for an up-to-date used model.
5 – Chevy Traverse
The Traverse is Chevy's version of a midsize three-row SUV and is the perfect compromise for those wanting something bigger than the Equinox but smaller than the Tahoe. The 2018 Traverse was redesigned to offer more room in the rear seats, more cargo volume, and upgraded technology. Even if you go back further, the 2016 Chevy Traverse still proves to be a good value with plenty of modern features included in the mid-level model. The Traverse was designed with families in mind, and it executes it beautifully.
6 – Ford Expedition
Moving to full-size SUVs for the families that need maximum space, the Ford Expedition has been around for many years and earned its place at the top of its class. It offers great towing and hauling capabilities, which is good news to families who bring extra gear on their vacations. If you're looking for a good place to start, the 2018 Expedition was redesigned with more room for second and third-row passengers, and its powerful EcoBoost V6 engine can get up to 400 horsepower. Everything you've come to love in a Ford can be found in a used Ford Expedition, making it the perfect heavy-duty full-size SUV for an active family.
7 – Nissan Armada
To round out the list of full-size SUVs and the top family SUVs in general, we have the Nissan Armada. The Armada seats up to eight passengers and has an option for second-row captain's chairs if you desire a greater level of comfort for your second-row passengers. The Nissan Armada was redesigned for 2017 and comes with many modern features like navigation, a premium audio system, and parking aids. What also sets the Armada apart from the rest is its standard V8 engine. It makes any task with a family exceptionally easy.
8 – Honda Odyssey
In the minivan category, the Honda Odyssey consistently ranks high, if not the highest. The Odyssey has solid safety ratings and is filled with family-friendly features. What more could you ask for? The Honda Odyssey even features Magic Slide second-row seats and a built-in vacuum for cleaning up messes. In 2018, the Honda Odyssey was redesigned and added options for a new interior camera, rear-seat entertainment system, 8-inch infotainment screen, and more. If minivans are your thing, a used Honda Odyssey is truly a dream.
9 – Toyota Sienna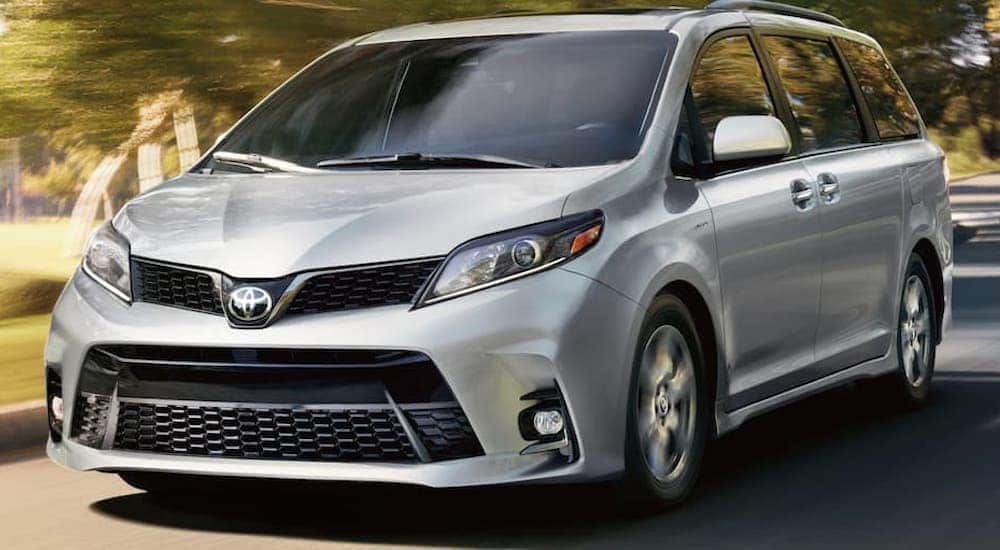 The Sienna is Toyota's take on the minivan. For those who are diehard fans of Toyota's reliability, you will be more than pleased with the Toyota Sienna. To maximize safety, Toyota made its suite of driver-assist and safety technology standard in all Sienna models beginning with the 2018 model year. The 2018 refresh also included updates to the rear entertainment system, styling, and more. Overall, the Toyota Sienna is a great choice for a used minivan and is priced comparably with other options in the segment.
10 – Kia Sedona
The final minivan on our top 10 list is the Kia Sedona. In our opinion, Kia vehicles don't get enough attention because the brand really does produce some high-quality and tech-filled vehicles. The biggest draw to the Kia Sedona is the price. It costs less than the Toyota Sienna and Honda Odyssey, which makes sense for families on a budget. There is no need to sacrifice technology or features, though, because the Kia Sedona has plenty of both. The 2017 model year added safety technology that includes automatic emergency braking and received an improved infotainment system with Apple CarPlay and Android Auto. You can easily purchase a quality used minivan on a budget with the Kia Sedona.
Which One is Right For You?
SUVs and minivans are some of the most popular vehicles on the market today. But because of all the options, it can be hard to distinguish what's worth your money and will keep your family safe for years to come. These top 10 family SUVs and minivans are a great place to start your search for a used family car in Durham, NC. Search our inventory at CBS Quality Cars to find these top models, or consult with our experienced team to learn more. Our inventory is always growing, and our team is excited to help you find the perfect used family car for your needs. Visit our Durham dealership to test drive your next SUV or minivan today!