What Makes Used Toyotas So Special?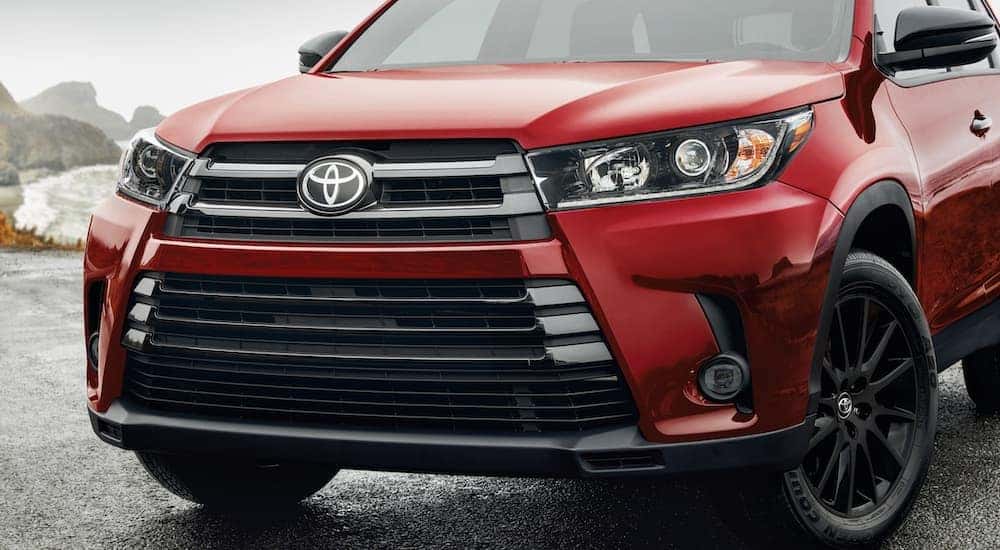 If you happen to be looking for used cars for sale, you should be in the market for a Toyota. Seriously. Buying a used Toyota is one of the best decisions you can make. It's possibly just as sound a decision as buying a new Toyota. But why should you consider purchasing a used Toyota instead of a new vehicle? Clearly, the most obvious reason is to save money. For one, a used Toyota is cheaper than a new car. But that's the case for any used car. So what makes Toyota so special?
Value, Value, Value!
Many cars depreciate by two-thirds of their original value after five years. Toyota, however, consistently has good resale value. With a Toyota, you know that it will retain its original value more than most other car manufacturers. This should be of interest to you, especially when buying used because the vehicle has already lost its initial new-car value when it was driven off the lot—as all cars do—so it should retain most of its original new-to-you value. And that's the definition of a smart purchase.
The other reason to consider buying a used Toyota is with so much inherent value; when you buy used, you can now upgrade to the model you ultimately prefer or find the upgrades and features that will give the vehicle more long-term value. Now that the vehicle has a lower price tag, you can afford to get more for your money, which only enhances the resale value. Plus, you will save on insurance costs and experience less depreciation, while purchasing a vehicle known for its reliability. If you use this strategy on other car manufacturers who do not have the same reputation for reliability, you might not be able to see the savings down the road, because the vehicle may not last as long as a Toyota. With a Toyota, you can count on your vehicle lasting a long time.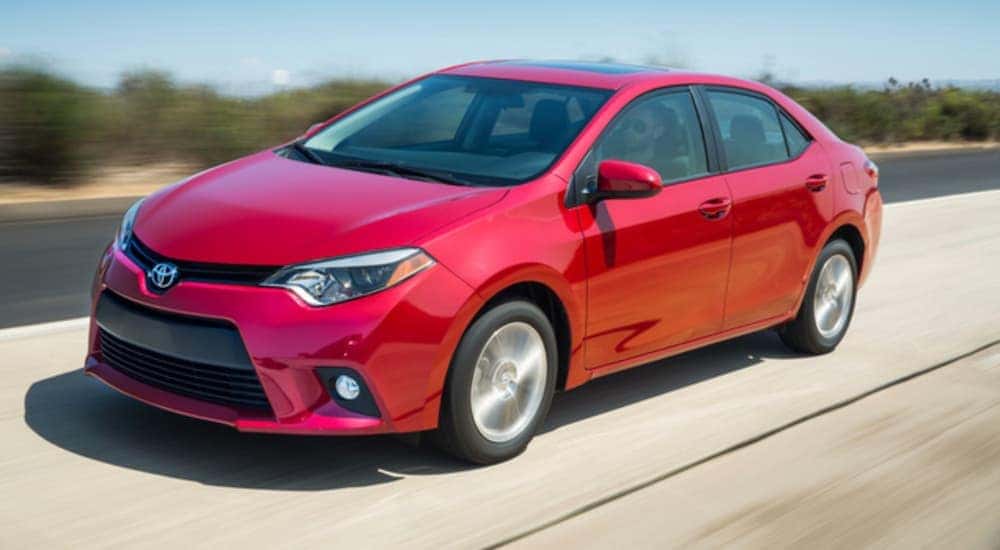 Toyota Decisions
So let's take a quick look at some of the things you should do before choosing your next Toyota, and then we'll go over some of the Toyota vehicles that have the best value on the used market. The first thing you should consider before walking into a dealership is your budget. It's essential to know how much you're willing to spend. Part of this is knowing the model and year to target, but part of it is also to know the mileage you want to target. So if you know that you want a family-friendly Camry, say, you should know what years and what mileage to focus on finding in your search. While they all will be great values, understanding what mileage you can afford will help you narrow down the features you might expect to find.
This brings us to the next step: make a list of the things necessary to you. Obviously, mileage will be one of the most critical concerns, but hedging mileage for more features can sometimes add more value. So make a list of all of the features you would like to find in your dream car. Some of the modern features, such as navigation, infotainment, etc., and other features like leather seats, can add a great deal of value to a used car.
Once you've decided on these features and have an idea of what you want, it's time to do the research. Find a website like Kelley Blue Book and get an idea of what you should be paying for everything you want. This will give you peace of mind when you walk into the dealership and start looking around. And, this way, you'll know a good deal when you see one, and also see that you are not overpaying. You might also want to consider buying a Toyota that is still under warranty for even more peace of mind. Another thing to consider is finding a certified Toyota. This will give you even more confidence, knowing that the vehicle has been thoroughly inspected. Buying an extended warranty is another thing to consider as this can end up paying for itself with one trip to the shop.
Now that you're prepared and armed with all of this knowledge as you walk into the dealership, which models should you consider? Which Toyota models are the best of the best? We know all Toyota models are revered for their build quality and reputation for reliability, but surely there must be certain models that are better than others? Well, a lot of this has more to do with model popularity than it does with one model being more reliable than another. So really this is a popularity contest more than anything else. In truth, some Toyota models are nearly impossible to find because people love them so much, no one wants to sell them.
Toyota Tacoma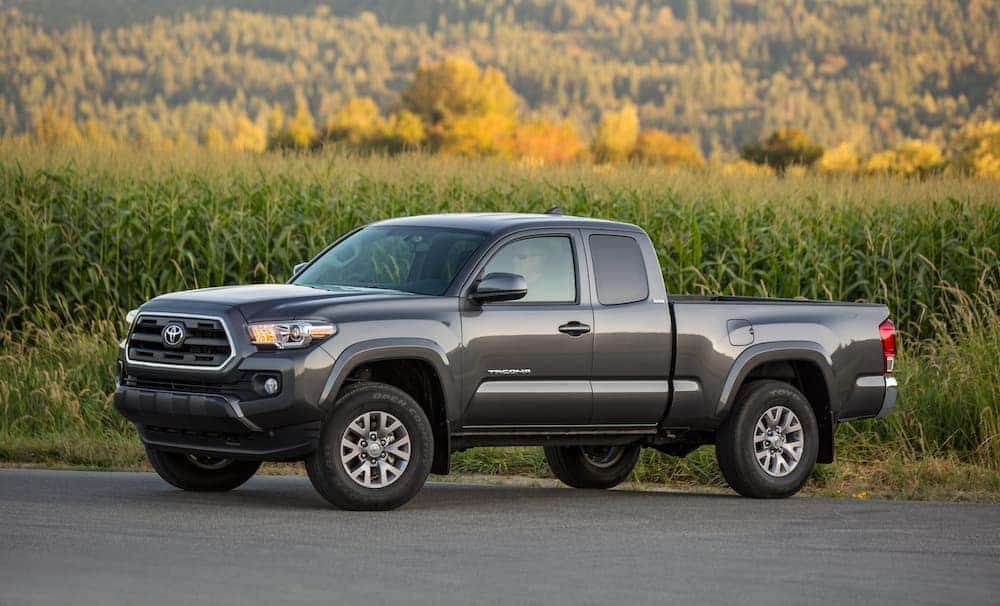 One of these excellent models is the Toyota Tacoma. The Toyota Tacoma has a reputation as being one of the most reliable trucks ever manufactured. This means that you can even look for older Tacoma's and know that regardless of the mileage, you are still getting a truck that will last a long time. Tacoma's are known to go essentially forever, so no model years are off-limits.
Toyota 4Runner
Another is the Toyota 4Runner. The 4Runner also enjoys virtually bombproof reliability and has a devoted following of enthusiasts. The 4Runner holds its value better than just about every SUV on the market, which makes it an ideal SUV to target in the used car market.
Toyota Tundra
The Tundra is another Toyota that frequently shows up on most-reliable lists and has excellent resale value. Tundras have been known to keep going for over 1 million miles, and not many vehicles can make a claim like that.
Toyota Avalon
If you are looking for a full-size sedan, the Avalon routinely ranks as the best value in its segment. With its impressive standard features, and engaging driving experience, and with Toyota's stellar reputation for long-term reliability, you have a formula for excellent resale value.
Toyota RAV4
With excellent fuel efficiency, including hybrid models, a roomy cabin, lots of available tech, and light off-road ability, this is the perfect family SUV. Add Toyota's reliability and impressive safety scores, and you have an SUV with tremendous resale value.
Toyota Corolla
The Corolla has long been known for its affordability, durability, and fuel efficiency. Even with the recent popularity of the crossover SUV, the Corolla has maintained its place in the market as one of the best-selling vehicles and continues to be one of Toyota's most popular models. This is another offering from Toyota that is known for its excellent resale value.
Stop by CBS Quality Cars Today!
At CBS Quality Cars, we're confident you will find a Toyota at a price you can afford. Whether you are looking for a family SUV, like the RAV4 or 4Runner, or a strong truck like the Tundra or Tacoma, we specialize in vehicles that you can afford. Check out our selection of pre-loved vehicles under $10,000. We have an extensive selection online. Regardless of which model you decide on, you can count on our professional finance team to help guide you through the process and find a competitive financing plan built around your budget. Please stop by and see us today!