Why a Pre-Owned Honda CR-V Has the Value You're Looking For in an SUV
If you're beginning your search for a new vehicle, the question of whether to buy a new or pre-owned vehicle has probably entered your mind. While there are many pros and cons to both, the deciding factor may lie in things like price and the features you're looking for. It may be tempting to immediately gravitate towards the latest and greatest a model lineup has to offer; however, it is seriously worth considering a pre-owned vehicle and the value and benefits it can offer at a fraction of the price. There is still a stigma attached to buying a used vehicle, as it often conjures up images of a beat-up old clunker that barely runs, but this is anything but true, and Honda is here to smash those stereotypes with its assortment of models that bring huge value as pre-owned vehicles. One such model is the CR-V, a midsize SUV that can add great value and exceptional performance if you purchase one of its most recent models.
The CR-V debuted in 1997 and has remained a staple in the Honda lineup for over two decades, evolving with the times and offering drivers a consistent combination of reliability, performance, and cutting-edge tech. For North Carolina residents on the hunt for a used Honda CR-V for sale,
look no further than CBS Quality Cars, located conveniently in Durham. Our team is passionate about the Honda brand and would love to show you how a pre-owned Honda can add exceptional value to your daily travels, including the standout CR-V. Before you visit us here at the dealership and take a look at our impressive pre-owned inventory, let's take a closer look at how the Honda CR-V may be the ideal used SUV you're looking for.
Pre-Owned CR-Vs Offer Similar Performance to Its All-New Models
For the Honda CR-V, it's best only to go back as far as the 2017 model year, as this model offers both standard and turbocharged engine options. Its standard engine is a 2.4L four-cylinder engine that offers a notable 184 hp and 180 lb-ft of torque. It also offers solid fuel economy, getting an EPA-estimated rating of 26 MPG in the city and 32 MPG on the highway.
For those looking for increased performance and efficiency, the turbocharged 1.5L four-cylinder engine bumps the strength to 190 hp while taking a slight dip in torque with 179 lb-ft. The 1.5L engine also has better fuel economy, giving you an EPA-estimated 28 MPG in the city and 34 MPG on the highway. It's also worth noting that later models from 2020 and beyond offer a sole engine in the form of the 1.5L, while those looking for increased efficiency can look to the CR-V Hybrid, which comes equipped with a 2.0L hybrid engine and can get an EPA-estimated fuel economy of 40 MPG in the city and 35 MPG on the highway.
To take this great value one step further, let's compare that with the latest 2023 model. Both the 2023 CR-V and its previous incarnations from as far back as 2020 all come equipped with the turbocharged 1.5L as the standard engine. Essentially, drivers who favor performance over other qualities can get the same engine as the latest CR-V model for a pre-owned price tag. This is just one example of how a pre-owned CR-V can provide incredible value to those shopping on a budget.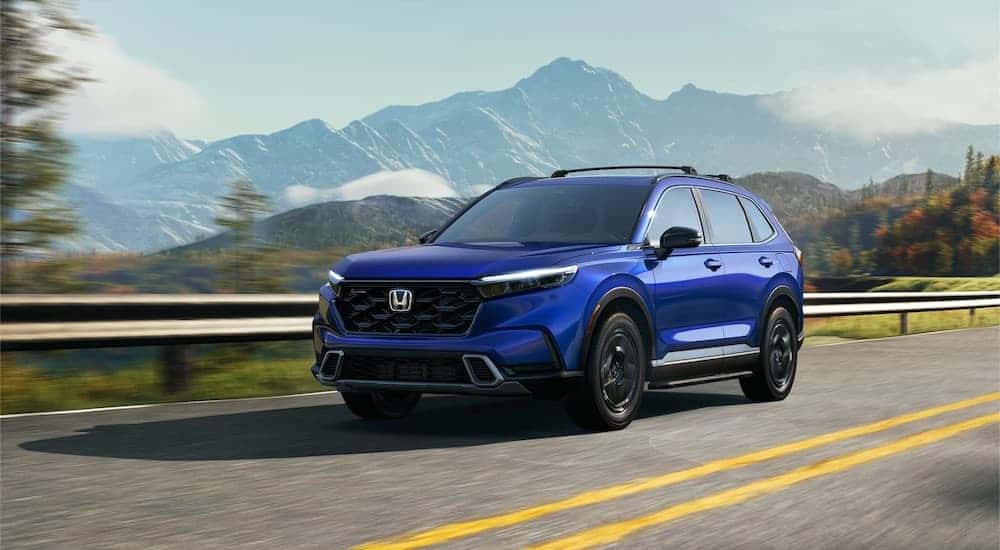 Taking Advantage of Depreciation With a Used CR-V
CR-V models released before 2022 are exceptionally cheaper than later models. While this may seem like a no-brainer, Honda significantly raised the starting price of the base CR-V models with the release of the 2023 CR-V, which now has a starting MSRP of $28,410.[a] That's a significant price difference unlike what you may be used to, but what does this all mean for drivers like yourself looking for a pre-owned model? A new model will decrease in value by about 20% after its first year of ownership; it can decrease by 60% after five years. By shopping the used market, you can use this depreciation to your advantage by having the ability to purchase a vehicle that is priced based on its true value.
Take the information we just supplied and consider how that would apply to a vehicle like a 2017 CR-V. The 2017 CR-V not only started at a far lower MSRP than its newest counterpart but has also finished experiencing its worst depreciation levels. As mentioned earlier, it can provide identical performance to the latest CR-V. Newer CR-V models do have their advantages over older iterations, but unlike some of its competitors, older CR-V models age incredibly well.
Get the Modern Tech You Want For a Fraction of the Price
Though it may seem like a pre-owned CR-V may leave you behind in terms of up-to-date tech, models from the last few years have been packed with an array of comfort, infotainment, and safety tech, all of which are still on the cutting edge of innovation. For example, models released before the price increase in 2023 include two options for infotainment center sizes: five or seven-inch touchscreens. Although the latest model made the seven-inch version standard, you can now easily find the larger version among used models.
Screen size isn't the main draw of infotainment centers; its features are what truly enhance it. Models from as far back as 2017 are equipped with Apple CarPlay and Android Auto compatibility. On top of that, older models also come equipped with Bluetooth connectivity, as well as a USB port and a 12-volt outlet.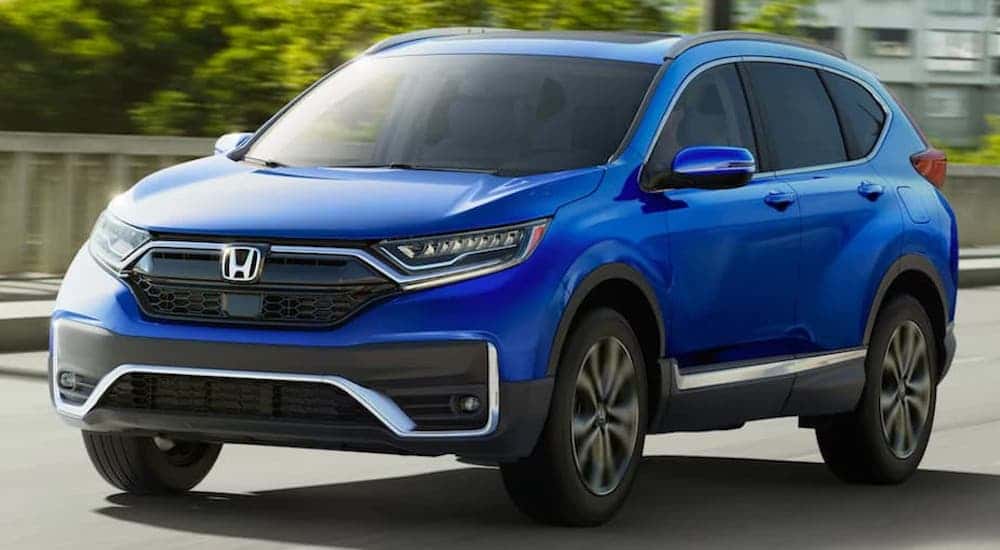 A Pre-Owned CR-V Offers the Value You're Looking For at a Great Price
Whether you're buying the top-of-the-line model or a more affordable pre-owned one, you want to get a good deal and know you're getting your money's worth. This is precisely why Honda has so much to offer used buyers, and the Honda CR-V is an extraordinary example of that. Purchasing a used model doesn't mean you have to compromise—in fact, it's exactly the opposite. For those who want to get behind the wheel of a reliable SUV with tremendous value, meet your new faithful travel companion. A pre-owned Honda CR-V offers a precise balance of strength, comfort, and innovation for an affordable price tag that is sure to fit a broad range of budgets, including yours.
At CBS Quality Cars, we offer an extensive array of pre-owned models, which include the Honda lineup and its standout midsize SUV, the CR-V. For customers who are considering going to the used market for their next vehicle, we invite you to come to check out our inventory up close and personal and allow our knowledgeable team to show you how much value a pre-owned SUV, like the amazing CR-V, can bring to your daily driving experience. We're excited to show you that a great vehicle with the features you're looking for doesn't have to come with an expensive price tag. Come in today and let us help you find a pre-owned Honda CR-V that will meet your unique driving needs and budget.
---
[a] MSRP excluding tax, license, registration, $1,295 destination charge, and accessories. Dealer prices may vary. MSRP does not include $395 premium color charge for 2022 vehicles or $455 premium color charge for 2023 vehicles.