Why Shopping for Used Cars Is a Better Investment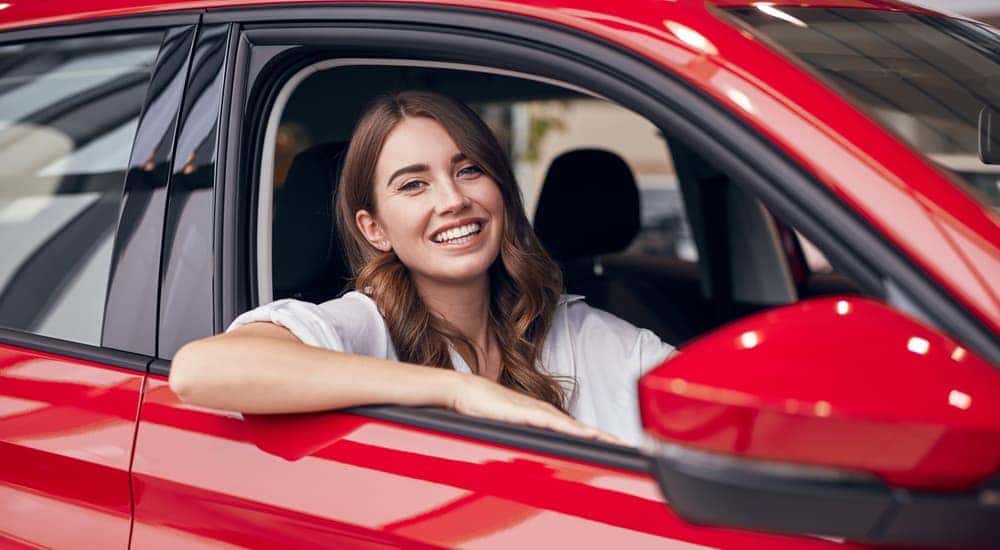 A lot of people buy used cars to save money, but are there other reasons to buy a used vehicle? Actually, there are several reasons to buy a used car instead of a new one. Buying used is thrifty and is a better financial choice over a new vehicle in terms of savings in price and insurance, but you also have more choices available in the used vehicle market. Today's cars also last longer than in past decades, especially if you know how to spot vehicles cared for properly by previous owners. Here at CBS Quality Cars, you will find the best array of high-quality used vehicles out of any of the local car dealerships. Durham, NC, drivers know they can count on us – not only for affordable and reliable vehicles, but for a friendly team that puts our customers' needs first.
How Depreciation Works in Your Favor
Depreciation is the used car buyer's friend. All buyers of new vehicles lose money as soon as they drive their new car off the lot, and that means when a car is traded in after a year or two, it will have lost a lot of its original value. In many cases, a new car will lose approximately 20 percent of its value in just one year, and then 10 percent more in each following year. If you purchase a car that's only four years old, it's likely to be half the worth of its original price, but that doesn't mean it has lost its value as a vehicle that still runs well and is safe.
Strangely, depreciation doesn't have as much to do with the condition of the car as you might think. That does reflect on the resale, of course, in terms of appearance, mileage, and whether or not a vehicle has been in an accident, but even used cars in perfect condition with low mileage will cost far less than they did when new. This allows you to find incredible deals on high-quality vehicles when shopping for used cars.
Generally, cars today last longer than they did a few decades ago, and those who buy used cars can expect to get a vehicle that will last well over a decade with regular maintenance. This is especially true if you buy cars from southern regions with little or no snow as salt used on snowy roads tends to rust vehicles faster in northern regions. But not only do cars last far longer these days, with modern engineering, cars have better designs to keep us safer in accidents, they release fewer emissions, and they offer more conveniences like technology. There has never been a better time to buy a used car.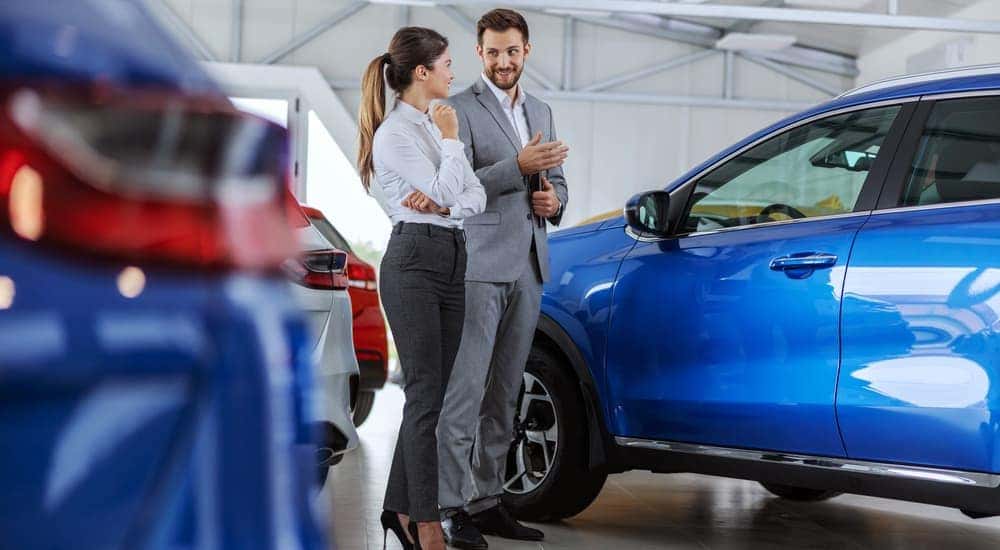 Buying Used Means More Choices
When you take into account the sheer number of used vehicles available in comparison to new models being produced, you will realize that you have a lot more options when shopping for used cars. Why not take advantage of all the choices? Manufacturers tweak and redesign vehicles every year to keep buyers coming back for more, which means what you may not like about a new car this year may not be an issue in last year's car.
Another consideration is that with how much less expensive it is to purchase a used car, you can often buy something that you would not be able to afford when it was new. Buyers with the income to purchase a luxury vehicle – whether it's a high-end truck, SUV, sedan, or sports car – will often only drive it for only a year or two before trading it in for a new model. This will mean it typically has low mileage and little wear and tear, allowing you to buy that luxury vehicle that you've always wanted.
How to Make a Good Selection
A CARFAX report will help inform your decision about what car to buy, and protect you from purchasing a vehicle that has been used as a rental or has been through an accident. Cars that have been leased by the previous owner are often a great deal because the person who has to return the vehicle when the lease agreement ends doesn't want to have to pay for any damage. This usually means the car has been well cared for. Look for signs in the report to indicate whether a corporation or an individual owned the vehicle and whether or not the vehicle was given routine care like oil changes, new filters, tire rotations, and other necessary maintenance. If it has been owned by a corporation that rented it for short-term use, the vehicle probably experienced a lot of abuse and may not be a good choice.
You may want to have your mechanic look over the vehicle prior to purchase, just to have an informed second opinion. Even if you're good with cars, it never hurts to have an expert check over a car for signs of wear and tear that could be okay for the moment but will cost a lot to fix in the near future. If you happen to have a friend who's handy, you could also bring them with you while you shop so they can help you determine which car will be best for your budget and be a good bargain. Bring along that friend who can help you keep your emotions out of the process, so you make a smart choice instead of buying a car for appeal alone. We all want a cool car, but it should not be a hindrance in terms of expense.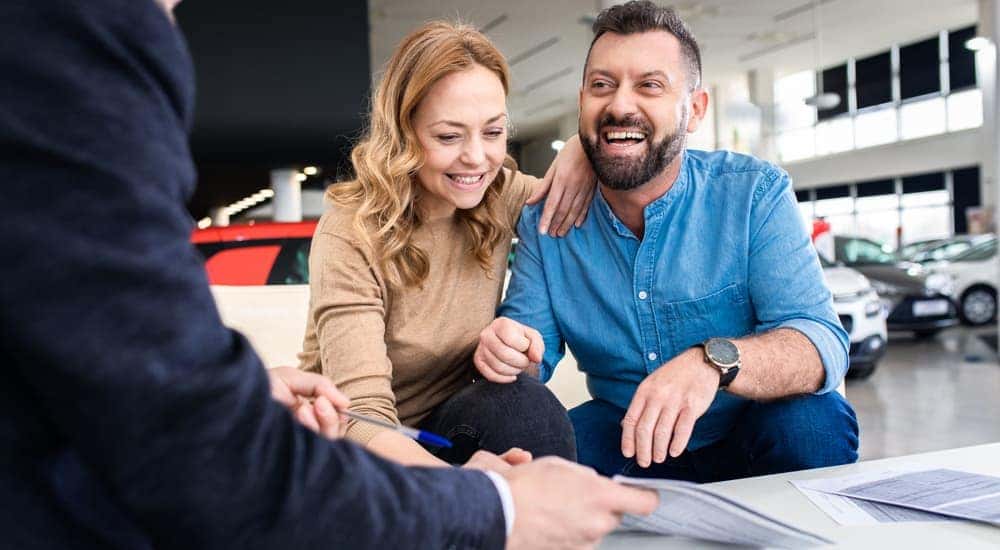 Choose Wisely
A vehicle is a big expense, and deciding on the right fit for your lifestyle and budget deserves serious consideration. Think about how you really plan to use the vehicle on a day-to-day basis so you can purchase the vehicle that will make your life the easiest. You might want to make a list of features you need in a vehicle to make your daily use most comfortable and calculate how much money you can allocate to paying for fuel, insurance, and other monthly costs. When you have a budget before you start shopping, you will set yourself up for success when it comes time to make monthly payments and cover the maintenance costs needed to keep your vehicle in good condition.
With your list of needs in hand, you can make shopping easier. Using the online shopping tool for entering desired features can instantly show you what is available on our used car lot in Durham, and then you can select the vehicles you want to see in person for a test drive. A features list will also help you avoid making a decision based on emotions, which might cause you to purchase a vehicle that doesn't really suit your needs. However, the best way to find the perfect used car for your needs is to talk with the experts here at CBS Quality Cars. Our team is here to help you find the perfect vehicle for your needs and will not rest until you drive off our lot with a smile on your face. Pay us a visit today and find yourself the car, truck, or SUV that you deserve.