Why You Should Buy a Used Truck Instead of a New One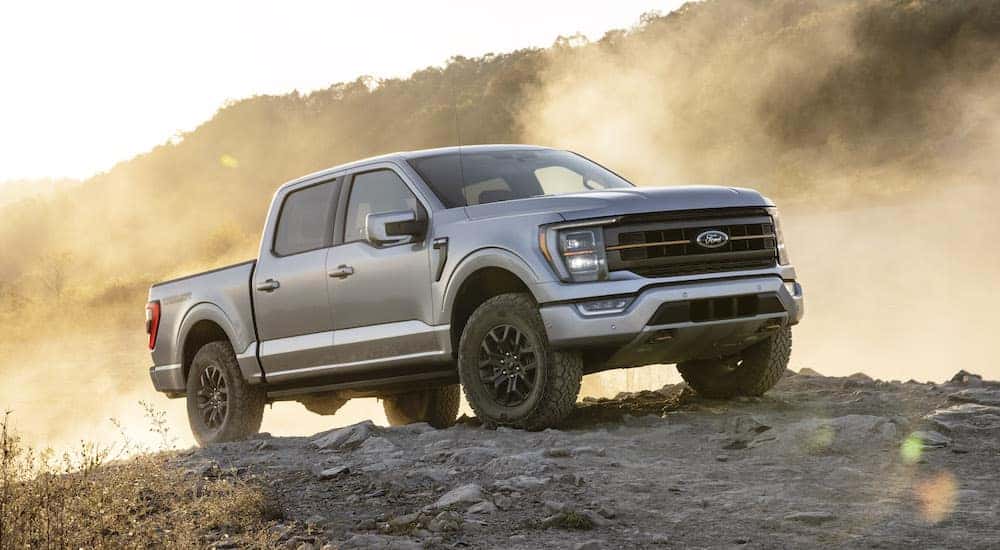 Perhaps you have been thinking about getting another truck for a while, or perhaps your current vehicle quickly became unreliable, and you have to make an impromptu purchase. A new truck sure does look great, but is it truly worth your hard-earned money? While shopping for trucks for sale near Raleigh, NC, you might want to check out used models. There are plenty of solid models available with low mileage and a lot of reliability backing them up.
Here at CBS Quality Cars, we specialize in selling used vehicles and know just how much buyers can benefit from buying pre-owned versus buying new. Many gently used trucks have years of life left to live, and they only cost a fraction of the price of the new model year. Why should you buy a used truck instead of a new one? Let's go over the ways in which buying a used truck can offer you more value than a brand-new one.
A Better Investment Opportunity
Used trucks are better investment opportunities for buyers because they have already experienced depreciation. Depreciation is essentially the difference between what you initially paid for your vehicle and what it is currently worth on the market. Collectible and classic cars are the only vehicles that typically gain value over time.
Most new trucks experience depreciation within the first year of ownership, an average of 20 percent. Within the first five years of ownership, many vehicles reach a 40 percent depreciation rate. Therefore, a car that is a year or two old could be depreciated to a point where you feel like you are getting a good deal. Given that many automakers do not make drastic changes between model years unless there is a new generation set to release, this makes for a solid investment opportunity for you. Buying the right truck––one that tends to hold its value––as a used model can get you a good chunk of change in return when you eventually sell it.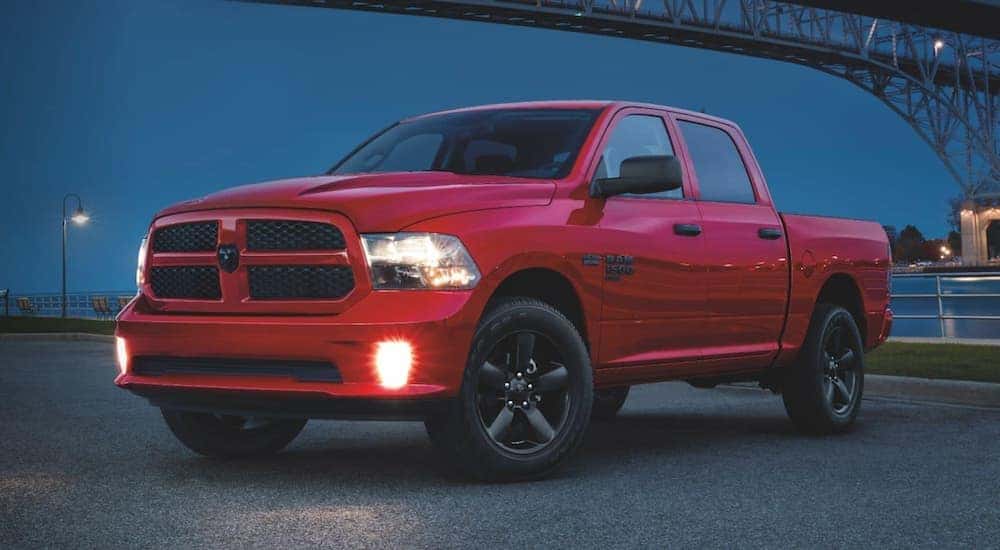 More Affordable Prices
As already mentioned, used trucks offer more attractive price tags. For the average buyer, that could be a huge selling point. Used vehicle prices are subject to market trends of supply and demand, rising and falling in accord. The best time to buy is indeed when prices are low. Those price tags will be significantly lower than what you find with new trucks. Most consumers are looking for something that fits comfortably into their budget. When you spend within your means, you can get a used truck with all the capabilities and features you want and have money left over for additional accessories, fuel, and anything else you might need for your truck.
Let's say you want to buy a 2023 Ram 1500 Classic Regular Cab that has a starting price of around $32,590. As soon as you drive it off the lot, the price drops. However, the 2020 Ram 1500 Classic Regular Cab might cost $25,347 to start. Even if you have $32,590 to spend, you can use the extra funds to upgrade and add on features that you want. If you do not have much to spend, there are vehicles available for under $10k. The ones we offer are all in good shape and can be reliable daily drivers.
Reliability Factors
Speaking of endurance, another benefit to buying a used truck is that you can easily look up their reliability ratings, as those have already been established. With brand-new trucks, you cannot do that. You just have to cross your fingers and hope your money will be well spent. Websites like Consumer Reports track reliability trends with automobiles. Users can log on and inform the public about their experiences, and mechanics can even provide feedback about issues they've noticed with cars that come into their shops. You can read through those ratings and get a good sense of which used truck is going to be dependable and durable. There are a lot of pickups with high reliability ratings, and many of them are a few years old.
Pickup trucks are built to last for a long time, so reliability is usually high for them. You might find a truck with higher mileage than you might want, but that type of mileage should not deter you entirely. In fact, a used pickup truck with 100,000 miles on it can last for over 100,000 miles more. These trucks can have a whole lot of life left in them, especially if they have been––and continue to be––properly maintained. High mileage is not necessarily a negative mark. In fact, it can be a testament to how well-loved a particular truck has been by its previous owner. We can help you keep your truck properly maintained at our service center, and we have seen many higher-mileage trucks come in for standard maintenance with few to no other issues going on.
Get the Features You Want, Avoid the Ones You Don't
Used trucks already have features built into them. Some trim levels have certain features that you might want, while others might not be as appealing. These features and packages are also much more affordable than they would have been when the truck was new. Should you buy a new truck, you might not be able to afford all the cool upgrades that would enhance your ownership experience while buying used might mean you have the funds to level up to a more well-equipped trim.
Let's say that you want a Ford F-150 with power-adjustable pedals. You can get them on the newest F-150, but they are also available on slightly older models. You can find a 2020 Ford F-150 Lariat (which is a mid-tier trim level) for a more affordable price than you would if you bought a new F-150. If you do not want power-adjustable pedals, you can shave some money off and buy a trim level from the same year that doesn't have them.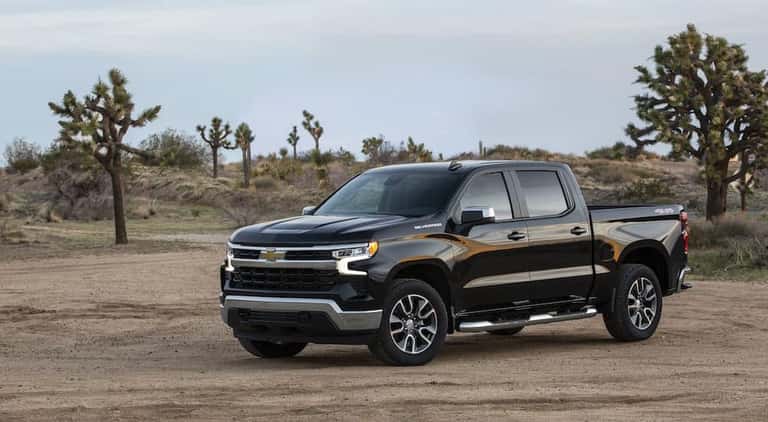 Trailering and towing equipment and packages come at a more affordable price this way, too. If you want to focus on optimizing your truck for towing and trailering, then you can find it within your budget to do so when you buy used. If, for example, you want to buy a Chevy Silverado 1500 with the Max Trailering package, you get a larger rear axle ratio. Should you buy a 2019 model with it, you can get this equipment and still have money left over for new trailering accessories. New models with all the trailering and towing bells and whistles cost much more, and it can be hard to justify adding all those extras onto a brand-new pickup truck.
Buying a used truck opens up many more options for you. You get an immense variety of truck configurations and trim levels to choose from with all of the features that you want. You can get some extremely powerful engines for a better cost. You might even be able to buy a diesel engine that is no longer in production. Diesel engines have been phased out in recent years, but you can still find them in many used truck models that had them equipped during manufacturing. If you don't want a regular gas-powered engine, a diesel will give you the extra durability you crave for your truck.
Buying a Used Truck Is Easy
Here at CBS Quality Cars, we have seen the difference a great used truck can make in a person's life. It can get you where you need and want to go without the beefy price tag attached to it. You can shop within your budget and still get a dependable and durable pickup truck that checks all the boxes.
There are a lot of benefits to buying a used truck to get you around Raleigh and beyond. All-around value is something that you can find in a phenomenal used pickup truck, especially when you come to us for your next truck. Our friendly sales personnel are ready to help you get into the pickup of your dreams today!