In the Mood for Used Ford?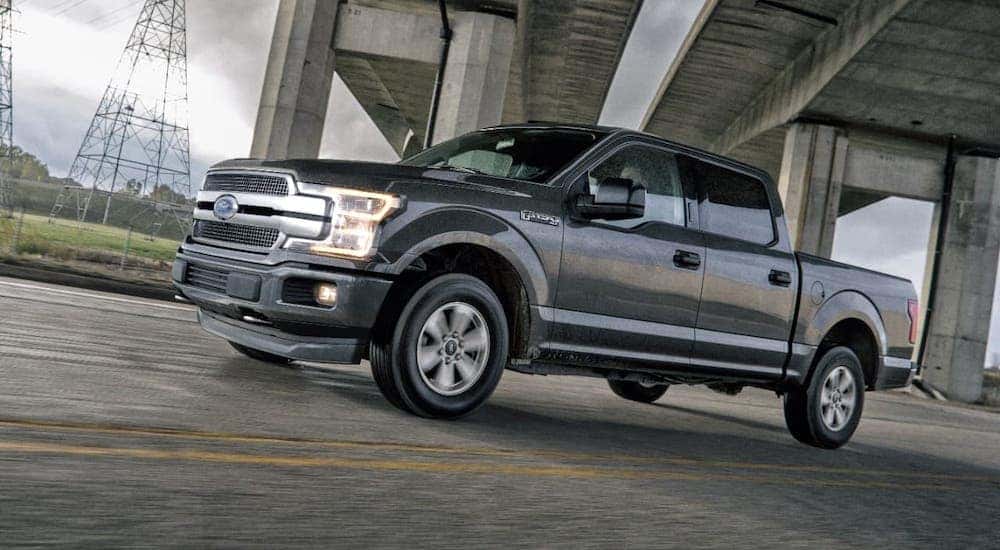 Ford has long been one of America's most iconic automobile manufacturers. And whether you are looking for a rugged pickup truck, a comfortable SUV, or an efficient sedan, there is a used Ford vehicle with your name on it here at CBS Quality Cars. It is time to end your internet searches for "used car dealership near me" and come visit one of our three dealerships. With locations in Durham, Hillsborough, and Roxboro, CBS Quality Cars is your local used Ford Dealer no matter where in central North Carolina you live. While there are countless places to buy a used car these days, not all of them are created equal. That is why we started CBS Quality Cars to provide the first-class local dealership experience to people shopping for used vehicles. Unlike your average used car dealership, we have our own in-house service center that allows us to carefully inspect every car we sell to make sure that it meets our high standards for quality.
Although we sell hundreds of used cars of every make and model, from domestic brands to luxury imports, Ford vehicles have always been among our most popular models. Three of our top sellers are the Ford F-150 pickup, the Ford Edge SUV, and the Ford Fusion sedan. No matter what your needs are, one of these quality vehicles will likely fit the bill, and we almost always have several of them on our lot.
The Powerful Ford F-150
If you are looking for a rugged and reliable truck, then a used F-150 is impossible to beat. As the most popular pickup in America for longer than anyone can remember, the Ford F-series is an automotive icon. The current generation of the F-150 was introduced back in 2015. Engine options for these trucks consist of a standard V6, a turbocharged EcoBoost V6, a large V8, and a V6 turbo-diesel. Several of these engines were uprated for the 2018 model year, so if you see a newer F-150 in our inventory, jump on it while you can since you'll find a great engine and great features. But a modern truck like the current F-150 is not just about power; it also has a spacious and comfortable interior with plenty of available technology. Whether you choose a double cab or crew cab, you will have plenty of interior space for passengers and valuable cargo. And if you pick one of the higher trims of a used F-150, it will come with a top-notch infotainment system and advanced driver assistance technologies to keep you comfortable and safe on the road.
But if you can live without all of the modern technology as well as a little less power, then we do occasionally see older F-150s pass through our doors. With our careful used vehicle inspection, you can rest assured that the mechanical condition of these older used trucks is just as good as that of the newer vehicles we sell. This makes a previous generation Ford pickup an incredible deal for drivers interested in a simple work truck. But no matter which of our used F-150s catches your eye, we encourage you to swing by one of our local dealerships and take it for a test drive.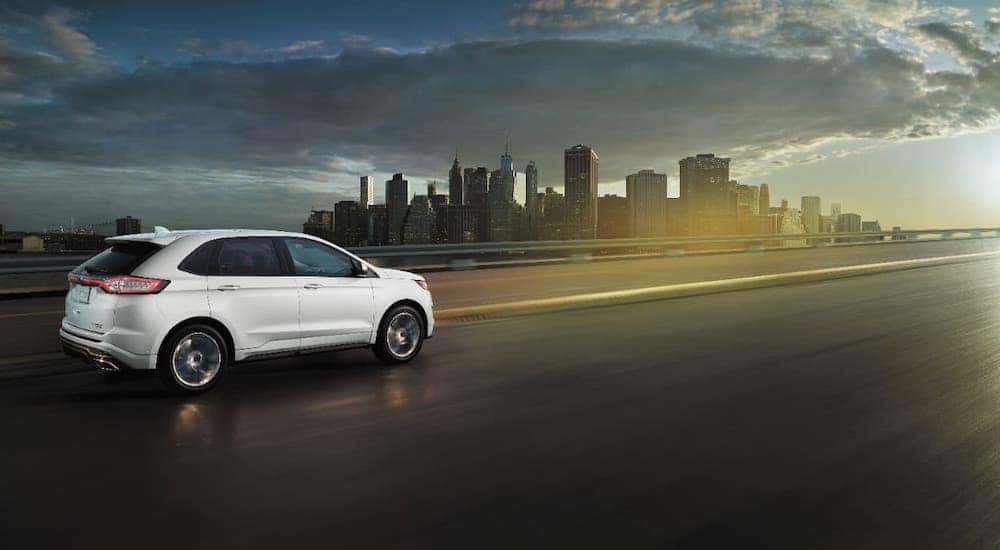 The Versatile Ford Edge
Perhaps a pickup does not provide the space you need. In that case, we suggest looking at a used Ford Edge SUV. Like the F-150, the current Ford Edge was first introduced for 2015, meaning most of our used vehicles are from the latest generation. With comfortable seating for five adults and over 73 cubic feet of cargo space, the Edge makes a great general-purpose vehicle, especially for families. However, that is not to say that a used Ford Edge will be a boring ride. The current EcoBoost engine is pushing 335 horsepower, and even the older V6 engine option is not far behind. As well as providing a fun turn of speed, these powerful engines give the Edge a surprisingly good tow rating, further increasing this SUV's all-around utility. And of course, as SUVs, many of the used Ford Edges that we sell are equipped with all-wheel drive for confident bad weather driving.
Inside, the Ford Edge is a roomy and comfortable vehicle, and you will commonly find used examples equipped with premium features from power seats to panoramic sunroofs. Advanced infotainment and driver-assist technologies are also widely available in these used vehicles. But do not just take our word for it, come visit our nearest location and check one out for yourself. When you experience first hand the generous interior space and capable handling of a Ford Edge, we are sure that you will understand the great value of these used SUVs.
The Efficient Ford Fusion
While a midsize sedan may not be as powerful as a pickup truck or as versatile as an SUV, they do offer affordable and efficient transportation. The current Ford Fusion was first introduced all the way back in 2013, so almost any used car you buy will be the latest model. The base engine was originally a 1.6L turbo but was replaced with a more efficient 1.5L turbo for the 2014 model year. But either engine will burn far less fuel than a truck or SUV. If you want even better fuel economy, then there is also a hybrid version of the Ford Fusion. Finally, drivers looking for a bit more performance should look for a Fusion with the optional 2.0L turbo. On top of 240 horsepower, the 2.0L version is also available with all-wheel drive for exceptional bad weather handling. However, the vast majority of used Ford Fusions have the base engine, so if you do see a hybrid or 2.0L car, then you should jump on it. This holds doubly true if you ever see a Fusion Sport with its 2.7L V6 turbo. Only produced from 2017 to 2019, this model had 325 horsepower and some serious performance.
While a sedan will never match an SUV for passenger or cargo space, the Ford Fusion is still a relatively roomy vehicle. With over 39 inches of headroom and over 38 inches of rear legroom, only the largest of passengers will be uncomfortable in a Fusion. Further, its large 12 cubic foot trunk can fit plenty of baggage, and its 60/40 split-folding rear seats means that you can even accommodate large items without much difficulty. But on top of having plenty of interior space, we have noticed that the used sedans we sell often have more features than our used SUVs. Your average used Ford Fusion will generally come equipped with power seats, automatic climate control, and a modern infotainment system for less money than a Ford SUV and will certainly be nicer than any similarly priced pickup.
Find Your New Car at CBS Quality Cars
We offer a wide selection of used models from many different manufacturers. You can find popular Ford models on our lot, but also models from Acura, BMW, Chevy, Kia, Mercedes-Benz, and so many more. When you are ready to find your next model, visit us at 1331 South Miami Boulevard in Durham, NC.