Ten Reasons CBS Quality Cars Should Be Your Used Chevy Dealer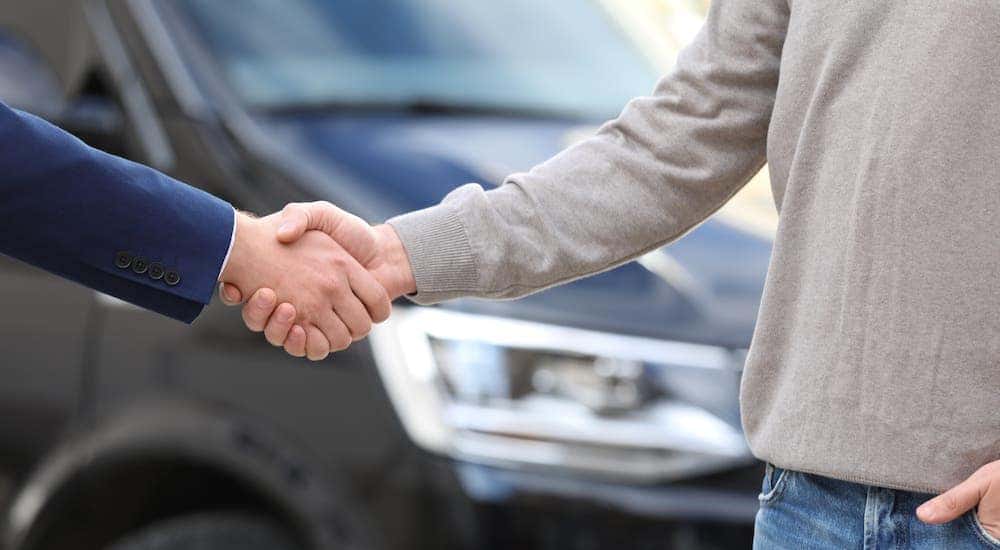 Are you looking for a used Chevy? You're in luck; used car shopping has never been easier. When you search "used car dealership near me," you find plenty of dealerships. However, few have the selection of vehicles we have here at CBS Quality Cars; and that's only one of many reasons to shop with us. So let us share those other reasons with you today. Without further ado, here are ten reasons we are the best used Chevy dealer in the Durham, North Carolina area.
#1: More Than Meets the Eye
What you see isn't all you get with us. If you look at our inventory in one location and don't see the vehicle you want, we have three locations stocked with Chevy vehicles. It's always possible we have the Chevy you want, and we encourage you to ask. Additionally, we are happy to bring any vehicle from one of our other locations to the dealership most convenient for you so you can test drive it to see if it's the right fit. You can also look online at our inventory to view cars in stock at any of our locations, and use the chatbox to ask any questions you have about seeing or test-driving a car. But the most important thing is that whatever vehicle you need, we will do our best to locate it for you.
#2: We Have a Huge Selection Under $10K
If you're looking for a Chevy under $10K, it's easy to search online in our inventory or come on down to the dealership to see what we have in person. At CBS Quality Cars, we know it can be challenging to find quality cars for low prices, so we offer a large stock of vehicles for low prices, including Chevy vehicles of all models. From heavy-duty trucks and cargo vans to compact cars, we sell everything. Whether you need a car to run around town or to take long trips, we can find you the vehicle that suits all of your needs for a price you can afford.
#3: We Service What We Sell
Buying a car from us isn't the end of our relationship. When you purchase one of our used cars, we are here to help you maintain that car to keep it running smoothly. Our service center has trained technicians who can perform repairs on whatever vehicle you purchase, whether you purchase a Chevy or a vehicle from another manufacturer. When you need regular maintenance like oil changes or fuel filters, we take great care to keep your car in top condition. And when those unexpected repairs happen, we can help diagnose the problem and repair it to get your vehicle back on the road. Additionally, for your convenience, we offer online scheduling, or you can call us to make an appointment during our service hours.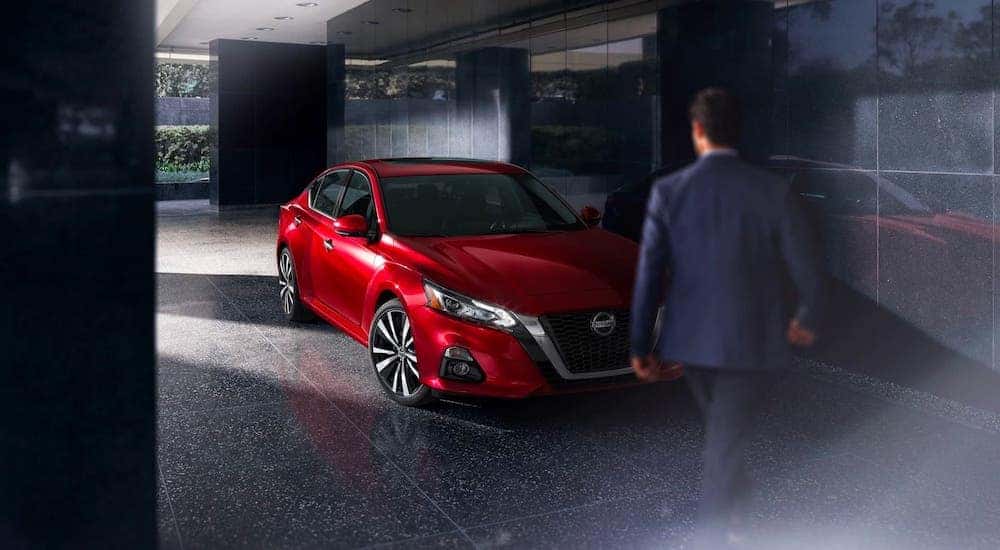 #4: Don't Want to Buy? We Also Lease!
Buying a car is a commitment that not everyone wants. We know that monthly payments, insurance coverage, maintenance, and unexpected repair costs can get expensive. If you would rather lease your Chevy to help keep your monthly costs the same so you can keep a budget, we can help. Call us or come to our dealership to discuss the lease options we offer so you can get the vehicle you need without the hassle of unexpected bills. Leasing is a great way to enjoy the freedom of having a car without the worry of all the responsibility.
#5: Our Finance Team Can Find You a Lender
Have you been to your local lender and been denied for a car loan? Let us help you find a lender who will loan you the money for the Chevy you want to buy. We have a team of financial experts who are trained to connect our buyers with lenders who understand some people need help building up their credit. That's why we offer a variety of options for our customers, and our finance team can discuss all our resources to you. When you find the car of your dreams, we can help find you the resources to buy it.
#6: Our Huge Selection of Chevy Vehicles
Unlike other local used car dealerships, we have a huge selection of used Chevys at all times. Many used car dealerships have a much smaller choice of cars, and you may be limited to a few dozen vehicles total. Here at CBS Quality Cars, we have the benefit of several locations and plenty of inventory to offer buyers a wide variety of vehicles. At any given time, we may have dozens of Chevy models to choose from, no matter what price you want to spend. Our online search option allows you to choose Chevy as your search filter so you can see just how many we have in stock, or you can come see them in person. Don't see what you want? Call or visit so we can find it for you.
#7: We Have the Best Vehicles in the Area
At CBS, we seek quality cars to sell to our customers. Our reputation as a dealership is important to us, and we want our customers to have the best possible vehicles when they buy from us. When you need a Chevy, we want you to trust that you can buy a car that will last you for years to come. We know what to look for in a used vehicle and what to avoid when it comes to wear and tear. Not all dealerships take the time to inspect and ensure their vehicles are in the best possible condition before sales, but we value our customers and their satisfaction enough to do that diligence and ensure quality.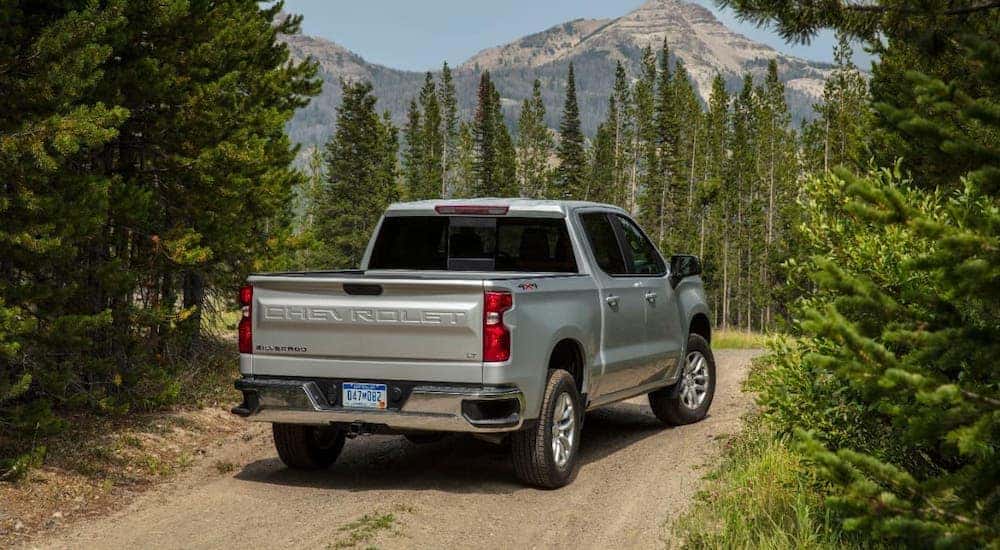 #8: Use Your Trade-In to Help Pay for Your Next Chevy
We honor trade-ins at CBS, and love when potential buyers want to sell us their old vehicles. When you're ready to purchase your next used Chevy, we will be happy to help you value your trade-in at a fair price. Our online tool can estimate your current vehicle using the Edmunds True Market Value, a system with a reputation to rival Kelley Blue Book. Every penny counts, and we want you to get a fair deal on your car when you do business with us. Try the online tool, or come talk to one of our finance experts to help you price your trade-in toward your purchase.
#9: Our Belief in Transparency
If you look at the details of our online vehicle pages, we share all the information you need to know without holding back. From the odometer reading to whether or not a vehicle has been in an accident, you will see it all. Every vehicle history is printed with complete listings of everything the car has experienced since the first purchase, and you can even view a free Carfax report on our website. We believe you deserve to know everything about your vehicle before you buy it. No one should be tricked into purchasing a car that has hidden problems.
#10: Get a Fixed Price
Last but not least, if you purchase your vehicle through our website, we offer an internet price that requires no haggling. This feature can save you time and money if you're willing to purchase your vehicle through our website. All you have to do is click "Get E-Price" on the vehicle's individual page, fill out the form, and one of our representatives will send you a price with no haggling required. In fact, the entire sales transaction can take place online without you ever having to leave the comfort of your home. Overall, when you shop with CBS Quality Cars, you get convenience, transparency, straightforwardness, and certainly quality.