What Customer Service Means to Us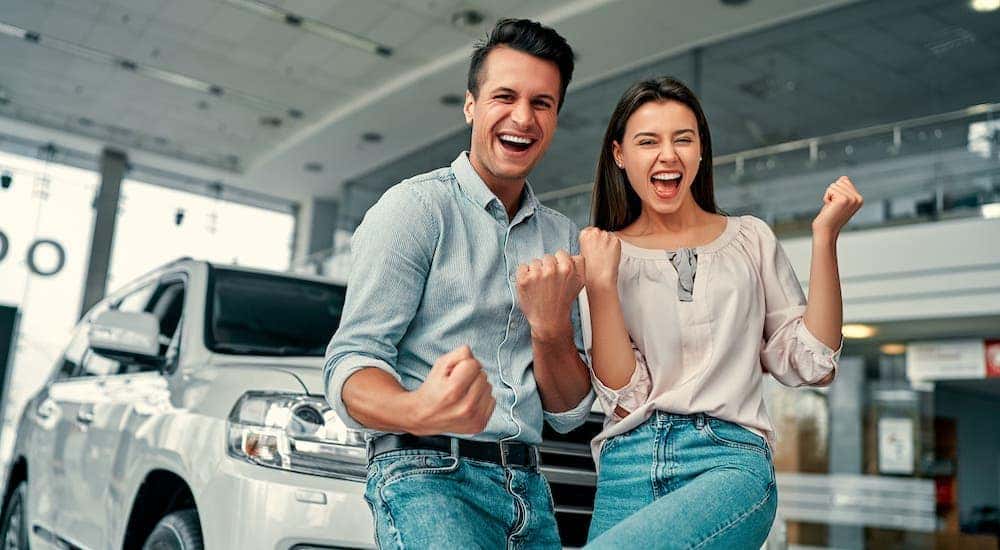 The term "customer service" gets thrown around a lot – so much so that it can be easy for the words to lose all meaning and simply become background noise. As you are looking for the right used car dealership near you, customer service is absolutely something you should consider and keep in mind. While a large inventory of vehicles and a convenient location are certainly important, great customer service from beginning to end can make a huge difference.
Customer service is important to us. That's easy to say, and it's something that any business out there will say (at least we'd hope so), but we thought we'd take a moment to go even deeper than those six simple words. What is "customer service," really? What does the phrase mean and what can we do to show just how important it is to us every day? These are the kinds of questions we ask ourselves here at CBS Quality Cars to get to the root of the very idea behind providing excellent customer service.
So, what does customer service mean to us? Well, it means…
Helpful Service from Beginning to End
First and foremost, customer service – great customer service – must include the entirety of your visit and interaction with us, not just when you buy a vehicle from us. It begins the moment you contact us in any way: over the phone, online, or here at our used car dealership near you. From the very beginning, you are our customer and you are our top priority.
That great customer service then has to run throughout the entirety of your experience and time with us in every capacity. From looking at our inventory, to asking questions about what you're interested in, through the financing process, and beyond. Every interaction you have with us is a part of us providing you with the best service possible as our customer. We are here because you trust us with your patronage, and our appreciation for that fact is built into everything that we do.
Friendly and Honest Treatment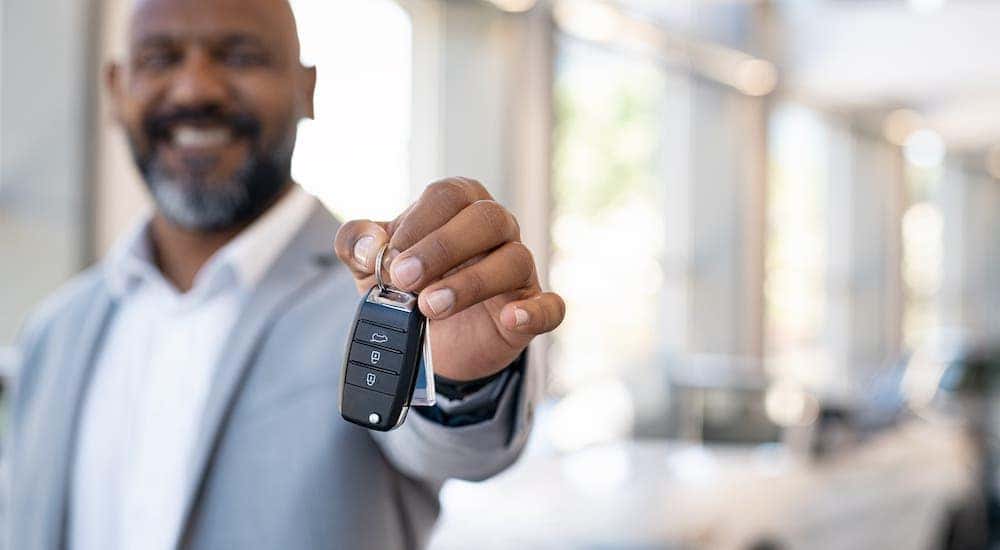 At its heart, great customer service, to us, is really about friendly and honest treatment for you. We're running a car dealership, sure, but all of us here at CBS Quality Cars are also customers – we go to local businesses, we shop at stores in the area, and we spend plenty of time as customers outside of work. That means we know how we like to be treated when we are customers at another business: with a friendly attitude and honesty.
This informs the decisions we make and the way we treat you, our customer: we treat you the way we'd like to be treated. It's the simplest rule in the world, but also the most powerful. By offering you friendly and honest service, we know that we're providing you with the best customer service possible. It's what we expect when we go to another business, so it is at the heart of what we offer you.
Making Sure You Know You are Important
As we said a moment ago: we're only here because of you and all of the rest of our customers. Without your patronage, without your business, we don't exist as a used car dealership near you. That means you are the most important thing to us, and we do everything we can to not only recognize that, but also to make sure you are aware of it and you feel it.
There's no point in us talking about how important you are as our customer if it never shows through. We work hard every day to make sure you know just how important you are to us, and we're always working on improving (more on that later). Plenty of other businesses know, internally, how important their customers are, but they fail to show it. Customer appreciation is not something we celebrate or show a couple of days a year – it's the heart of what we do every single day.
Making Sure You are Listened To
One of the things we've realized as customers ourselves is just how important it is to us that our concerns, needs, and desires are listened to by the salespeople and businesses we go to. Our salespeople are not here to push a car they are trying to get rid of or pressure you into a vehicle you don't want. They are here to listen to you, answer your questions, and work with you to figure out exactly what kind of used vehicle is ideal for your needs.
Whether you have a strong idea of exactly what you want, or you're stressed out by all of your options and feeling overwhelmed, we're here to help. By listening to what you have to say, we can make sure you are completely happy with your experience with us and the vehicle you end up with. This extends throughout the entire car-buying process: your thoughts on what models you like, your concerns about financing, and your satisfaction in the end are always what we focus on.
Listening to Feedback and Criticism
One thing that we see a lot of businesses fail to realize is the rarity and importance of feedback and criticism – good and bad. We want to hear what we're doing right, as well as what we might be getting wrong. The prevalence of internet reviews and ratings might make it seem like everyone has an opinion to share, but in reality, many customers that are unhappy will never say anything and simply take their business elsewhere.
Any feedback we receive is vitally important to us. We take all criticisms and reviews, good or bad, to heart to see how we can continue to provide the very highest level of customer service possible. This is all part of making sure our customers are listened to – and making sure you know you are listened to. We welcome and appreciate any and all feedback that we receive from our customers, and we utilize it to do a better job tomorrow.
Working Hard to Improve Every Day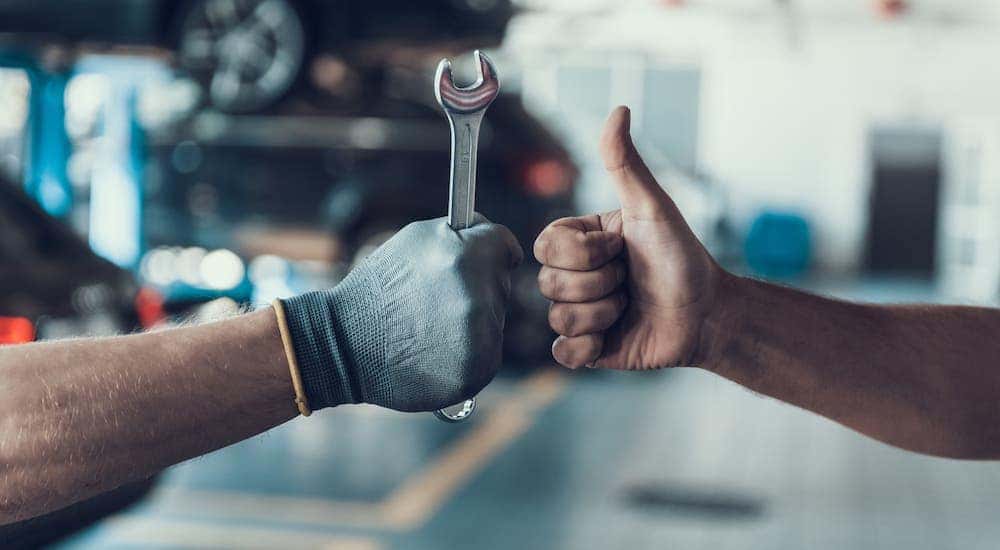 The final key, for us, to great customer service is the realization that providing it is a process that never really ends. Even if we did a great job of working with a customer and making sure they drove away completely happy yesterday, then that has no bearing on today. Today is another opportunity to help a new customer and provide an even higher standard of care to make sure they are completely satisfied with their experience.
We are constantly working to improve our high level of customer service to ensure that everyone we work with is as happy as possible. This includes listening to feedback and reviews from our customers, looking at current and new trends in customer service in general, and talking internally about what we do that works and what we can improve. Providing great customer service is an ongoing goal; one that we work hard every single day to achieve and improve.
Come Experience Great Customer Service for Yourself
It's easy for us to say we offer excellent customer service, but it's another thing to show it and prove it. Here at CBS Quality Cars in Durham, NC, we are here for you to ensure you get the perfect vehicle for what you need. Call or come visit us today and discover just how enjoyable shopping for a used car should be.