What Size Truck Is Right for You?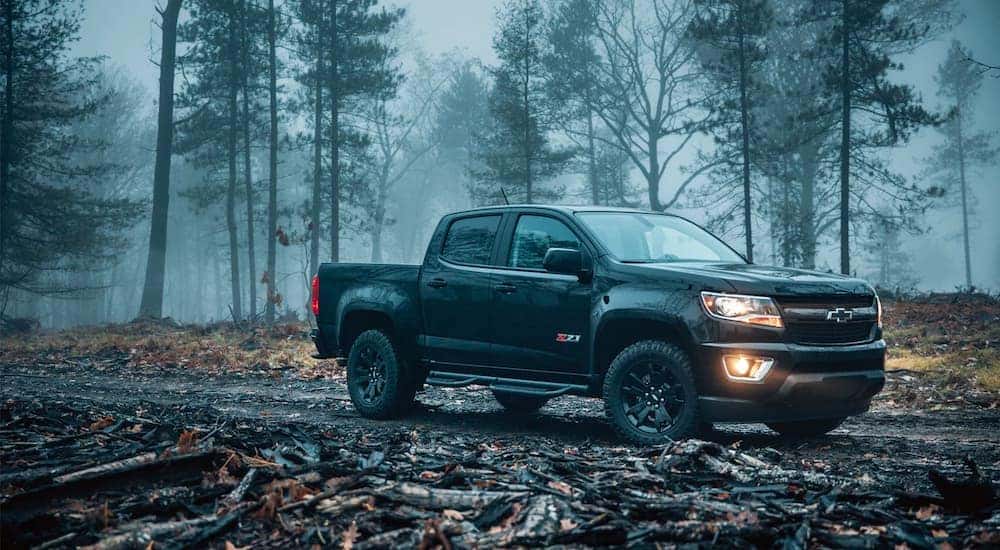 As you look through the inventory here at our used truck dealership, you might find yourself wondering what size truck is right for you. While every truck offers the same basic features, combining a bed for payload, decent towing performance, and a bit of off-road capability, choosing the right truck size is vital to getting the vehicle you need. So before you dive into the details of brands, cab sizes, engines, and more, it's time to take a moment and figure out which size of truck will best fit your unique needs. No matter what you settle on, we will have your perfect used truck waiting for you here at CBS Quality Cars.
Truck Sizes To Consider
Bigger trucks are not only physically larger but provide significantly more payload and towing capacity. However, the trade-off is that larger trucks are harder to drive, have a harsher ride, and burn more fuel. When shopping for a used truck, figure out how much capability you need and then find a truck that can comfortably handle the task without being too large. There are four main sizes of used trucks for sale today.
Compact Trucks
Midsize Trucks
Full-Size Trucks
Heavy-Duty Trucks
Here at CBS Quality Cars, we carry all four types of trucks, so if you are having trouble figuring out which one is right for you, simply pay us a visit and take some of our used trucks for test drives. However, to get you started, here are some of the major advantages and disadvantages of the four sizes of trucks.
Compact Trucks
Compact trucks are the smallest trucks available, and there aren't that many of them on the market. These trucks have limited towing and payload but still have the flexibility that comes with a pickup bed. Their small size also means that they are the most affordable trucks and have good fuel efficiency. This blend of features makes compact trucks a good fit for the casual DIYer who needs to cart around building materials or gardening supplies but doesn't want a huge truck and has no plans to tow a trailer. A used compact truck is also a great first car for someone who wants a truck but is shopping on a budget.
Popular used compact trucks include Ford Rangers built before 2011, Chevy Colorados built before 2012, and Toyota Tacomas built before 2015. All of these trucks later grew in size to become midsize trucks, but the market has recently seen some new compact trucks with the release of the Ford Maverick and the Hyundai Santa Cruz.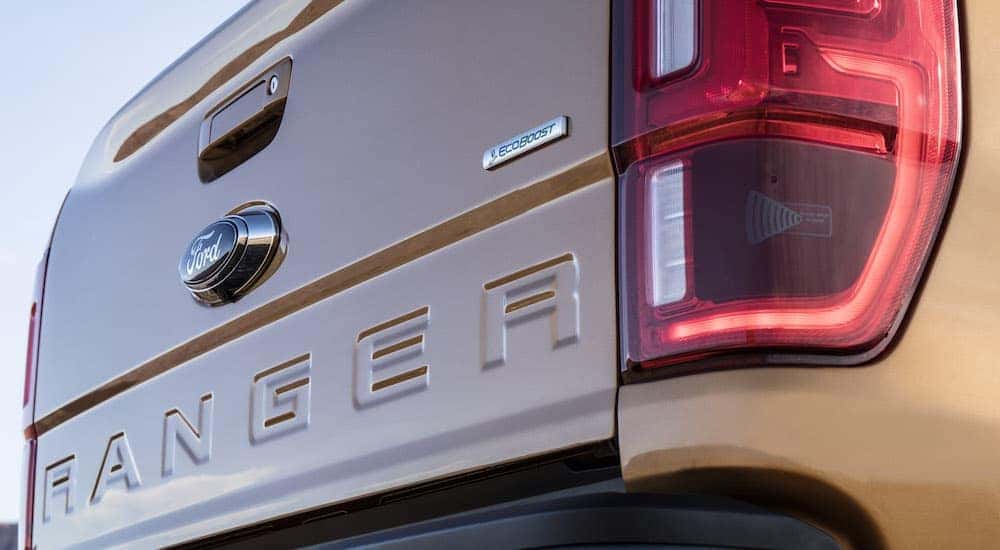 Midsize Trucks
Midsize trucks are the most common smaller truck, offering a serious upgrade over compact trucks without the bulk of a full-size truck. Many used midsize trucks offer towing capacities of over 7,000 pounds and payload capacities of over 1,500 pounds. There are also serious off-road versions of many popular midsize models, and their smaller size makes them a good fit for the tighter trails here in North Carolina. Overall, a used midsize truck is a good fit for a wide range of drivers looking for a do-it-all vehicle.
Some of the top used midsize trucks to consider include the segment-leading Toyota Tacoma, the turbocharged Ford Ranger, the Chevy Colorado, and the Nissan Frontier. Adventurous drivers may also want to look for a used Jeep Gladiator, which comes standard with 4×4 and has removable doors and a roof. However, all of these midsize models have capable off-road versions, from the Tacoma TRD Pro to the Colorado ZR2.
Full-Size Trucks
By far the most popular type of truck on the road, there isn't much that a full-size truck can't do. Also known as a "half-ton truck" or a "light-duty truck," these models offer some impressive payload and towing capacities in addition to spacious cabs filled with convenient features. Used full-size trucks can range from affordable bare-bones work trucks to outright luxury vehicles with high-tech interiors. This gives used truck shoppers plenty of options to find a full-size truck that perfectly fits their unique needs.
Full-size trucks are particularly well-known for offering a huge range of engine options, and a used truck's exact capability will depend on what engine it is equipped with. A truck with a V8 or turbocharged V6 can be capable of towing over 10,000 pounds and carrying over 2,000 pounds of payload, but a truck with a base engine can have as little as half of that capability. This level of choice is part of what makes a used full-size truck a good fit for so many different types of drivers, but it also means it pays to do your research.
The best-selling full-size truck is the legendary Ford F-150, and it offers class-leading payload and towing capabilities. However, the Ram 1500, Chevy Silverado 1500, and GMC Sierra 1500 are all close behind when it comes to providing reliable performance to tackle any job. The Toyota Tundra and Nissan Titan are also options worth considering for shoppers seeking a reliable full-size model.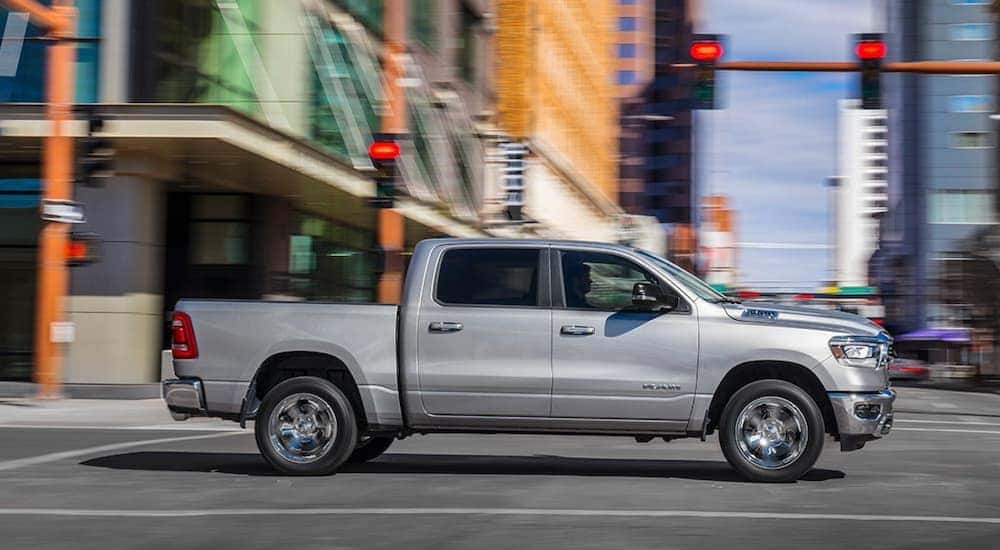 Heavy-Duty Trucks
While all trucks are designed for work, heavy-duty trucks are built to handle the heaviest loads. Although they are grouped into a single class, there are actually two distinct types of heavy-duty trucks. Three-quarter-ton trucks (250 or 2500 series) are a real upgrade over half-ton trucks but are still manageable as a daily driver, making them a good choice for drivers who need a truck they can count on. One-ton trucks (350 or 3500 series) are the next step up, offering maximum capability at the expense of some ride quality. One-ton trucks are also available in dual-rear-wheel ("dually") configurations, which further improves their towing and hauling capabilities.
Both classes of heavy-duty trucks will be the same size and usually offer the same engines, with the major differences coming down to suspension. Three-quarter-ton trucks can handle up to around 20,000 pounds of towing and around 4,000 pounds of payload, while one-ton duallys can manage over 35,000 pounds of towing and over 7,000 pounds of payload. Both of these models commonly come with either diesel or gasoline engines, with gasoline engines generally providing better payload while diesel engines usually offer better towing.
Heavy-duty trucks are primarily designed for towing and usually support a fifth-wheel or gooseneck hitch to handle even large campers or flatbeds with heavy equipment. If you are buying a used truck because you have a heavy trailer that you need to tow, then a heavy-duty model is going to be your best bet. Not only do they offer incredibly high tow ratings, but they also come with other towing features like integrated trailer brake controllers and extended towing mirrors.
The top used heavy-duty trucks are the Ford Super Duty (F-250, F-350, and F-450), Chevy Silverado HD (2500 HD and 3500 HD), Ram Heavy-Duty (2500 and 3500), and GMC Sierra HD (2500 HD and 3500 HD). There is also the Nissan Titan XD, which offers nearly three-quarter-ton performance in a one-ton package. All of these models are highly capable of handling virtually any task that you may have in mind.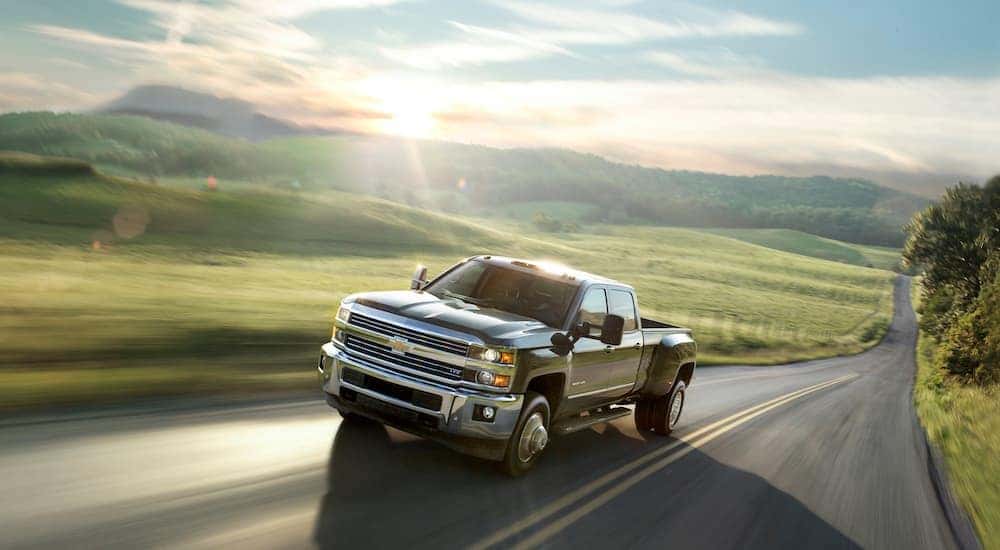 CBS Quality Cars Is Your Home for Used Trucks
Whether you think a compact, midsize, full-size, or heavy-duty truck will fit you the best, you can find what you are looking for here at CBS Quality Cars. Trucks are some of the most popular vehicles on the roads today, and we are happy to carry a wide range of affordable used models perfect for North Carolina drivers. Now that you know the differences between the various types of trucks, it is time to pay us a visit and select your perfect used truck!