Which Is Better? Used vs CPO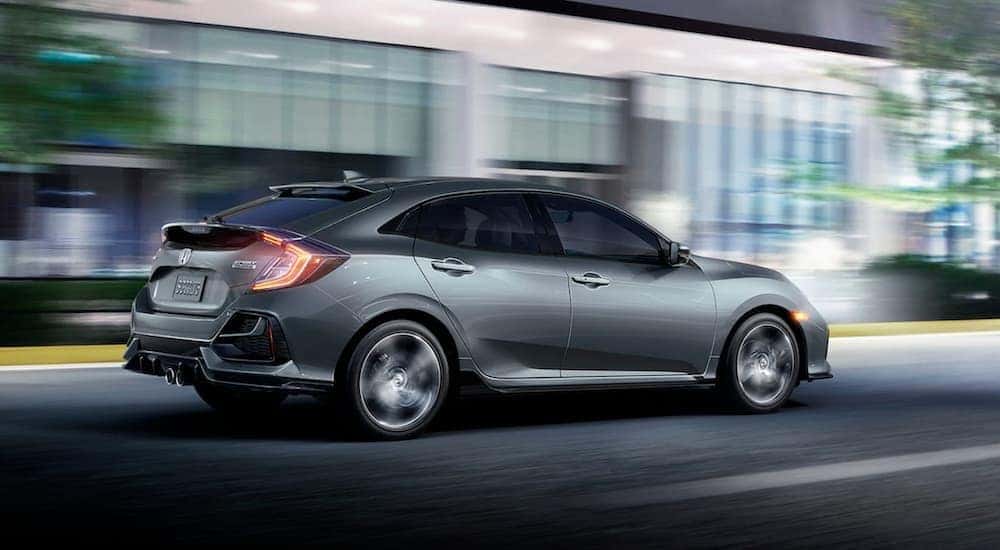 You're on the hunt for a Certified Pre-Owned vehicle dealer because you've always been told that buying a Certified Pre-Owned vehicle is the better option. This isn't always the case, especially not when you shop with CBS Quality Cars. As a full-service dealership, we believe in holding ourselves and our vehicles to higher standards. You'll discover that our inventory is stocked with top-quality used models that meet a variety of budget and driving needs. Your money really does go further on our used lot, and we're here to show you exactly why.
Used vs Certified Pre-Owned: What's the Difference?
Have you ever traded a vehicle in for a newer model? If so, you've contributed to the nearly 40 million used vehicles that cycle through the American automotive industry each year. What does this have to do with the debate between used and Certified Pre-Owned models? Everything.
Let's say that you're trading in your 2018 Honda Civic with over 150,000 miles, the latter of which disqualifies it from Honda's Certified Pre-Owned program and immediately makes it part of the dealer's used inventory. You're only trading in the Civic because you want something with fewer miles and newer technology; otherwise, the sedan is in great condition. Once the trade is complete, the dealer will have the Civic cleaned and detailed, price it based on its fair market value, and sell it as-is.
Now, let's say that you're trading in a 2020 Honda Civic with less than 40,000 miles. The Civic, based on its age and mileage, meets the requirements for Honda's Certified Pre-Owned program. The dealer immediately sends it off for an inspection and then reconditioning. Once reconditioned, the dealer adds thousands of dollars extra to the Civic's base price. This price inflation covers the time and expense of reconditioning the vehicle, its extended warranty coverage, and other presumed benefits like roadside assistance or a trial subscription to satellite radio.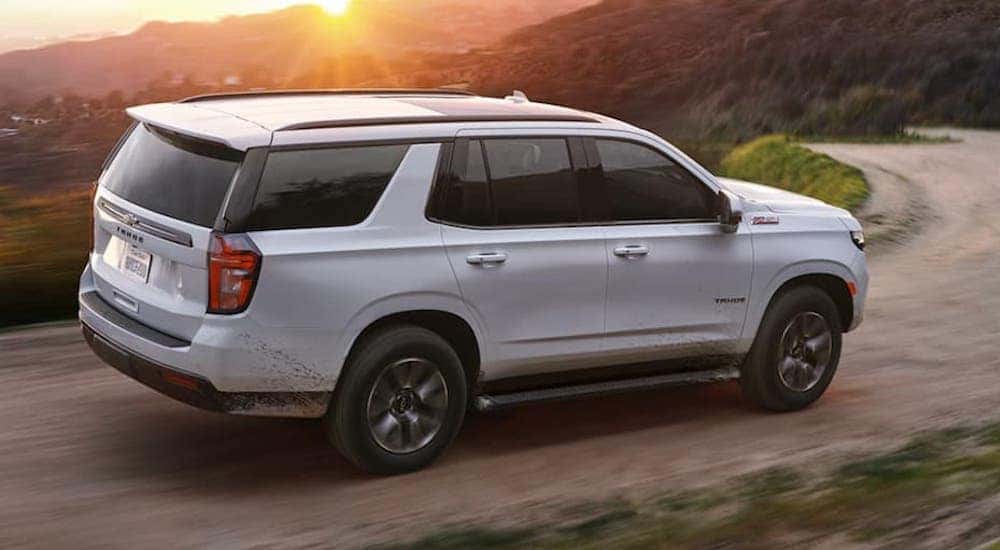 Depreciation: Why It Matters
Depreciation isn't fun to think about, but it's a reality that must be considered when you're shopping for a vehicle. Financial expert Dave Ramsey defines car depreciation as "the difference between how much your car was worth when you bought it and what it's worth when you sell it." The longer you drive a vehicle, the faster it loses its value. Other factors like mileage, fuel economy, an automaker's reputation, and buying trends like the decline in minivans in exchange for crossovers and SUVs also impact how fast a vehicle depreciates.
Every new vehicle loses up to 11 percent of its value the moment it leaves the lot. This means that you've already overpaid for the vehicle before the ink is dry on the paperwork. By the end of the first year, your new vehicle is worth about 20 percent less than what you paid, and at the end of five years, it's lost around 60 percent of its value. Let's say that you paid $30,000 for a new vehicle. Before you leave the dealership, you've lost $3,000, which doubles at the end of 12 months. At the five-year mark, your vehicle is worth around $12,000.
Used Is Better: Here's Why
Steer Clear of Rapid Depreciation
Buying a used vehicle is the best way to avoid a rapid rate of depreciation or loss in value. Used vehicles are typically older, and that means the first owner takes the biggest hit on depreciation, i.e., overpays for the vehicle. When you purchase the vehicle off the used lot, you're paying closer to the true value of the vehicle instead of the higher price that accompanies the lure of that new car smell.
Your Money Goes Further
Regardless of your budget, you'll find that your money goes a lot further on the used lot. You might have your eye on a fully-loaded Chevy Tahoe, but the popular SUV is out of your price range on the Certified Pre-Owned lot. This is because the dealer has to cover its expenses for certifying the vehicle, and that means a higher sticker price and less room for negotiation. Find a similar Chevy Tahoe on the used lot, and you have more room to negotiate and get a better-equipped vehicle for a fraction of the price.
Plenty of Options
America's used car market is incredibly healthy, with nearly 40 million used vehicles cycling through the market in 2020. This vibrancy means that you have a wide range of choices whether you're looking for an efficient commuter sedan like the Honda Accord, the unique Kia Soul, a workhorse like the Ram 1500, or a family-friendly SUV like the Kia Telluride. These options give you the freedom to search for exactly what you want and stay within your budget.
Know What You're Getting
For many years, one of the risks associated with buying a used vehicle was not knowing its history; you had to trust your instinct that the engine sounded right and that everything worked properly. This is no longer the case since most used cars come with vehicle history reports that give you an overview of the vehicle's ownership and maintenance history as well as any title designations like flood or fire damage, electrical issues, salvage history, or accident involvement. You can also have the vehicle looked over by the mechanic of your choice to reassure you of its operability.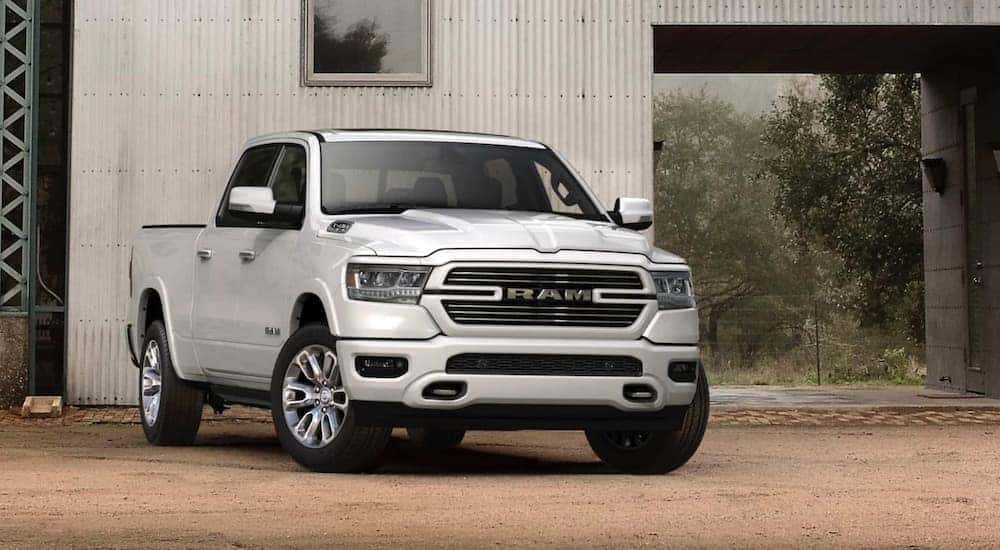 CBS Quality Cars: Why We're Different
We believe in doing things differently here at CBS Quality Cars, and that starts by putting you first in everything we do. Unlike most dealerships that rely on sales tricks, gimmicks, and high-pressure sales tactics, we believe in building meaningful relationships with the goal of putting the excitement back into the car-buying process. In doing this, we get to know more about what our customers want, and that vastly impacts our inventory and how we do business.
We know that every customer comes to us with unique needs. A truck like the Ram 1500 might be great for Jim, who needs a versatile truck that can manage his commute and weekend projects around the house. However, Steve needs a heavy-duty workhorse that can meet all the demands of his job in construction. A family of four might find the Chevy Equinox is great for their needs, while a growing family of seven needs something larger like the Suburban or Ford Expedition. Getting to know you and your needs is how we build our unbeatable inventory.
Our inventory also reflects our commitment to quality, which is unprecedented in the region. With cars, trucks, and SUVs from every major automaker, we take great pride in offering something for every budget and driving need. But, more so, we are proud that every vehicle meets our quality standards and gives you the confidence you deserve to have in your purchase. That confidence engineers peace of mind when you're on the road, and that's something that, to us, is truly priceless.
Don't Blow Your Budget: Shop Used
Certified Pre-Owned vehicles are deceiving with their certified stickers suggesting their elite status. That's a status that doesn't come cheap and sends the vehicle's sticker price higher than what the vehicle is truly worth. Dealerships are also less likely to negotiate on a Certified Pre-Owned vehicle for two reasons–they know that most people believe they're getting a better vehicle and will happily pay a higher price, and they know that they have to cover the expenses incurred with the certification program.
Don't be blinded by the Certified Pre-Owned sticker. Our used vehicles offer unprecedented quality and are backed by our full-service dealership that's happy to handle all your vehicle needs from sale to service. Shopping for a used vehicle means no longer having to settle for a vehicle that fits within your budget; instead, you'll find your money goes even further on our used lot, where you can get a better-equipped vehicle and keep your hard-earned money right where it belongs–in your wallet.