The Cornerstones of Comfort and Commuting: Ideal SUVs for the Long Haul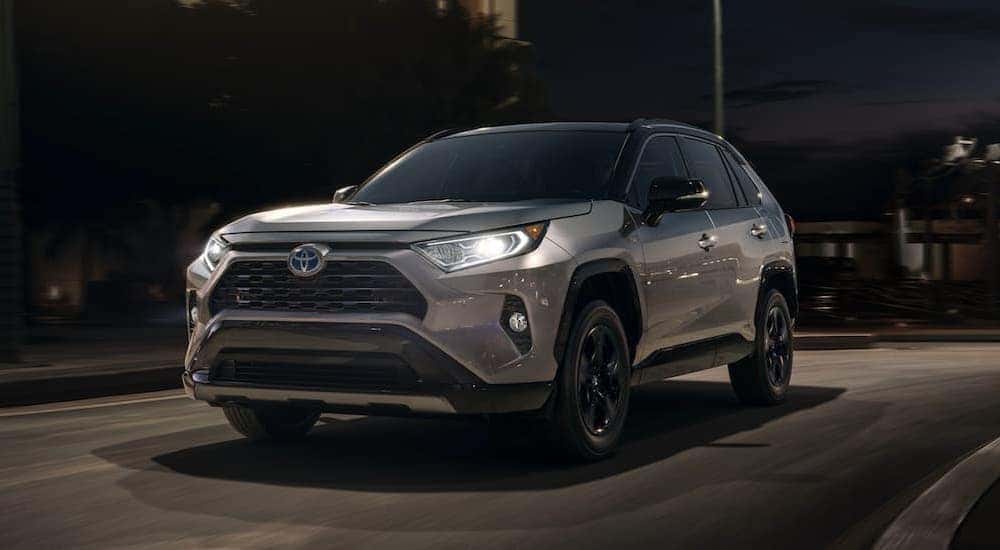 Having reliable transportation to get from home to work and everywhere else in between is a basic necessity for the average consumer. And while the shortest distance between two points is a straight line, the said distance between those two points can sometimes be longer than average. But, as part of your daily commute, they must be navigated. For this, having a vehicle that's conservative with fuel consumption, has the comfort and amenities that make commuting enjoyable, and can be had for a good price is of the utmost importance.
Fear not; CBS Quality Cars is here to alleviate this predicament. For those long stretches of driving, why not consider an SUV? No longer the titans with gas-guzzling engines, many are fuel efficient and provide the highest levels of comfort. And what's better, you don't need to hunt high and low to find one. For the best used SUV for sale in Durham, NC, trust CBS Quality Cars to deliver the goods in terms of comfort and quality.
The 2019 Toyota RAV4
Toyota has long been regarded as a symbol of quality. During the energy crisis in the 1970s, the brand gave consumers the one thing they had been clamoring for; vehicles that could go farther on less fuel. That tradition has been consistent, and for the best of everything in one, look no further than the 2019 Toyota RAV4, available at your local used Toyota dealer. A five-star safety rating from the National Highway Traffic Safety Administration (NHTSA) and standard adaptive cruise control are just two of the attributes we find appealing about this midsize crossover. Navigation and a high-end JBL stereo system make for a relaxing commute that any driver can enjoy. Thanks to a 2.5L four-cylinder engine, the RAV4 will get you an impressive 26 MPG in the city and 35 MPG on the highway, making it ideal for long drives.
The 2019 Honda CR-V
Like Toyota, the Honda CR-V has also acquired a steadfast reputation over the years as an efficient vehicle that boasts favorable fuel consumption and precision engineering that consumers are too eager to take advantage of. As the flagship SUV of the brand, the CR-V is the ideal commuter-savvy vehicle for those who spend a fair amount of time behind the wheel, providing comfort that outshined every single one of its competitors. This was accentuated by excellent handling and responsive steering that made both city and highway driving easy to undertake. According to testing done by the experts at Car and Driver Magazine, the CR-V provided almost 440 miles of highway driving on a full tank, which makes it ideal for the commuter who works out of town.
The 2020 Hyundai Kona Electric
Few things in life are more unpredictable than fuel prices. As recent years have shown us, they tend to ebb and flow and fluctuate at the drop of a hat. To combat this, many consumers have turned to the advantageous world of the EV. By bypassing the pump altogether, many have saved considerable amounts of money that would otherwise be spent on a daily commute. As one of the most respected brands in the industry, Hyundai has spent the past few decades cementing its reputation as a manufacturer that seamlessly blends practicality and cost-effectiveness.
The 2020 Hyundai Kona Electric is the perfect example of this ability. Applying EV technology to the crossover SUV, the model provides an impressive range of 258 miles on a full charge. Many observers found that the Kona Electric possessed the same comfort and interior as its petrol-fueled counterparts, meaning one quite literally had the best of both worlds. Upper trim levels had infotainment screens that stretched out to over ten inches and a high-quality stereo system that consisted of eight speakers, perfect for keeping you entertained and stimulated when you're on the road.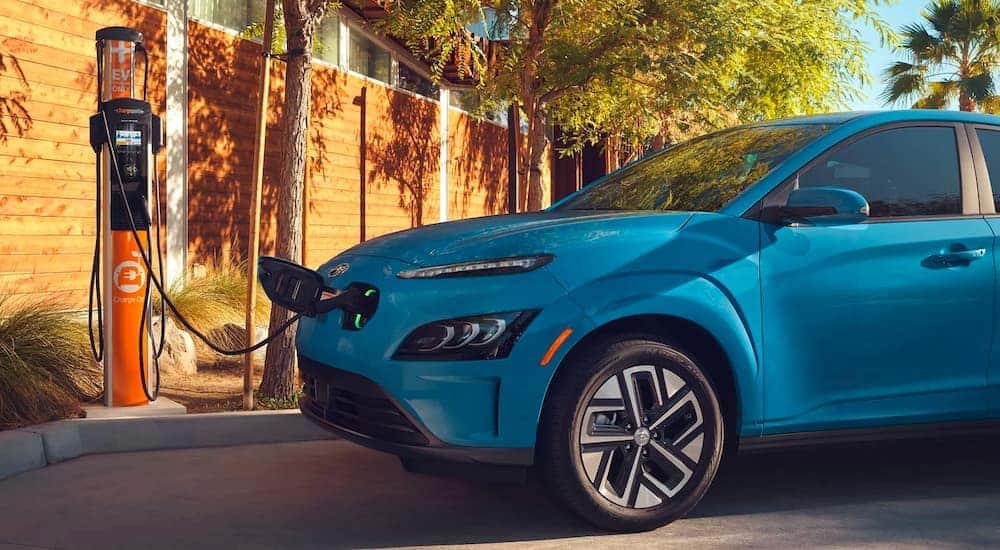 The 2020 Kia Niro EV
While 2020 was a year where a lot of terms became part of our normal vocabulary. "Social distancing" and "quarantine" entered our everyday conversations; it was also quite the year for fully electric crossover SUVs coming to the states by way of South Korea. While many are drawn to EVs for their ability to save money on fill-ups, Kia took the higher road and offered a number of bonuses for purchasing their Niro EV.
A standard 8-inch infotainment screen was enticing, whereas an available upgrade that stretched to 10.3 inches made things easier to navigate. As for the benefits of an all-electric powertrain, the Niro boasted a range of 239 miles on a full charge. For those who wanted to maximize entertainment, an available eight-speaker system from Harman/Kardon made any commute a miniature concert for one.
The 2019 Chevy Equinox
We go from the biggest manufacturers in Korea to one of the most reputable and renowned in the United States. Our shift in geography is only part of the inclusion of the 2019 Chevy Equinox. The two previous entries are examples of what an electric powertrain can accomplish. Now, we journey to the world of diesel power. In recent years, Chevy has helped lead the renaissance of the diesel-fueled engine. Adapting this technology to the Equinox, one of the brand's best SUVs, proved to be advantageous in terms of fuel economy.
Getting an astounding 28 MPG in the city and 38 MPG on the highway, and a total range of 499 miles on a full tank meant going farther between fill-ups. By all accounts, the interior was styled in such a way that it appealed to both aesthetics and comfort. A user-friendly 7-inch infotainment screen made entertainment from Apple and Android devices accessible and easy to navigate. Chevy's connectivity to SiriusXM and OnStar services was appealing, as was the five-star safety rating granted to the vehicle by the NHTSA. Clearly, the 2019 Equinox is a used Chevy for sale that can stand the test of time.
The 2018 Jeep Compass
We conclude our list of commuter-friendly vehicles with an option for those who enjoy some adventure when they're not tackling the responsibilities that life throws their way. The journey of going from home to work can be monotonous. That's why the 2018 Jeep Compass offered drivers the best of both worlds, in practicality and excitement. With an available 4WD drivetrain, Compass drivers could embark on the road less traveled on the weekends while benefiting from Jeep's UConnect software system that had available navigation. Jeep has always placed an added emphasis on comfort, so there was no reason why you couldn't enjoy every moment of your journey, on the road and off it.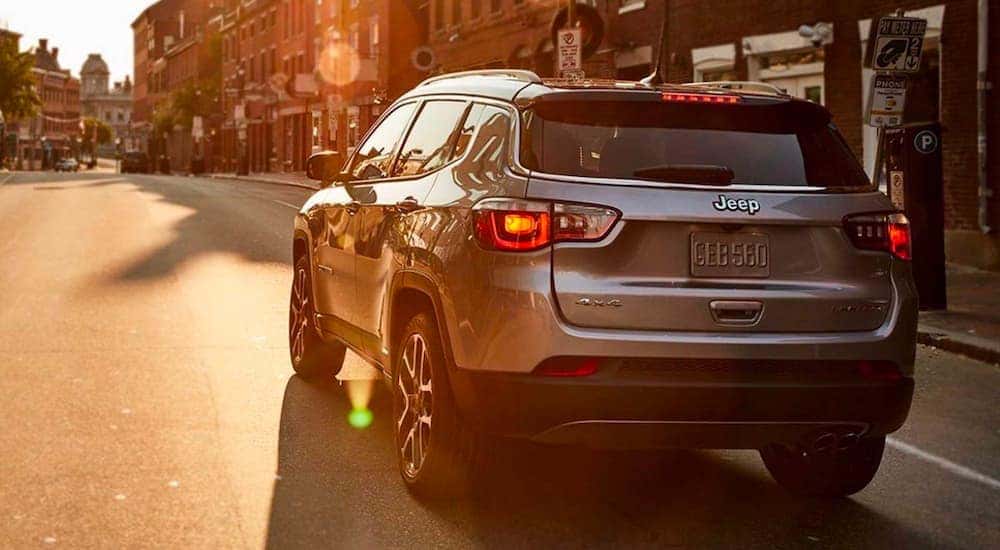 An Exciting Commute Is Waiting for You at CBS Quality Cars
Transportation is a necessity for many consumers, especially those who have a longer-than-average commute to get to where they're going. When you visit us at CBS Quality Cars, you'll find an expansive inventory that's constantly growing, with a wide range of makes and models that adhere to any driver or circumstance and are all held to the highest standards of quality assurance.
The selection process can be difficult at times, which is why we take great pride in our sales team to help you make an informed decision. This means providing complete transparency, going over the various makes and models, and helping you decide which one works best for you. Whether you're looking for comfort, capability, or a vehicle that embraces both, we'll help you find just what you need. We'll provide the keys, but the road you take from there is all up to you!