Which of Toyota's Best Selling Models Is Right for You?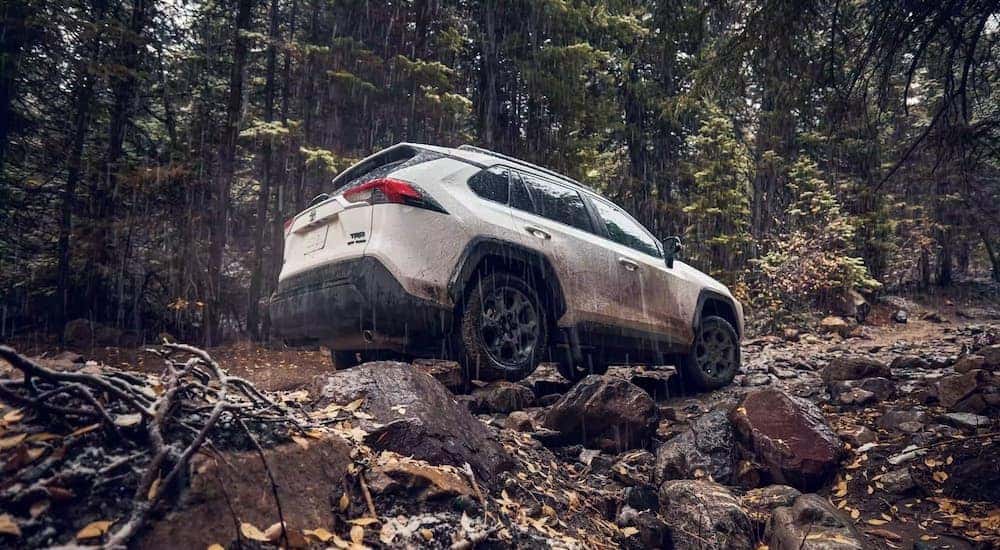 The beautiful thing about the Toyota lineup is that no matter what you are looking for, the iconic brand has you covered with a fantastic option to meet your needs. They offer more vehicles than many other brands, and year after year, they top the charts with some of the bestselling models not only here in the US but worldwide, which means you have many options if you are looking for a pre-owned Toyota. As your used Toyota dealer, we're incredibly pleased to be able to offer such a diverse selection of vehicles for you and all of our customers.
Having so many great options can make things tricky, and some people end up feeling overwhelmed by having so many vehicles to choose from. That's why we're here to help by looking at some of Toyota's most popular models to see what they offer and help you get a sense of which one you should choose. We can't tell you which model is perfect for you without getting to know your particular needs, but we can help point you in the right direction. Let's take a look at what's available and see what might work for you.
The Toyota RAV4
A compact crossover model, the RAV4 is not only Toyota's best-selling vehicle overall, but it is the best-selling SUV in the world across all categories and classes. More than 10 million RAV4 models have been sold globally since it was first released for the 1996 model year here in the US, and it has proven itself time and again to be a favorite among many drivers. In 2021, more than 407,000 models were sold here in the US, which was lower than the previous year due to supply chain issues and the ongoing chip shortage.
When you're looking at RAV4 models, there are some important years to keep in mind. The fourth generation of the RAV4 launched in the 2013 model year, which is about as far back as you should go if possible. This generation received an update and facelift for the 2016 model year, making that a great one to look for – or any model years after that. The current generation kicked off with the 2019 model year, so any vehicles after that will have the latest features and options for you to enjoy.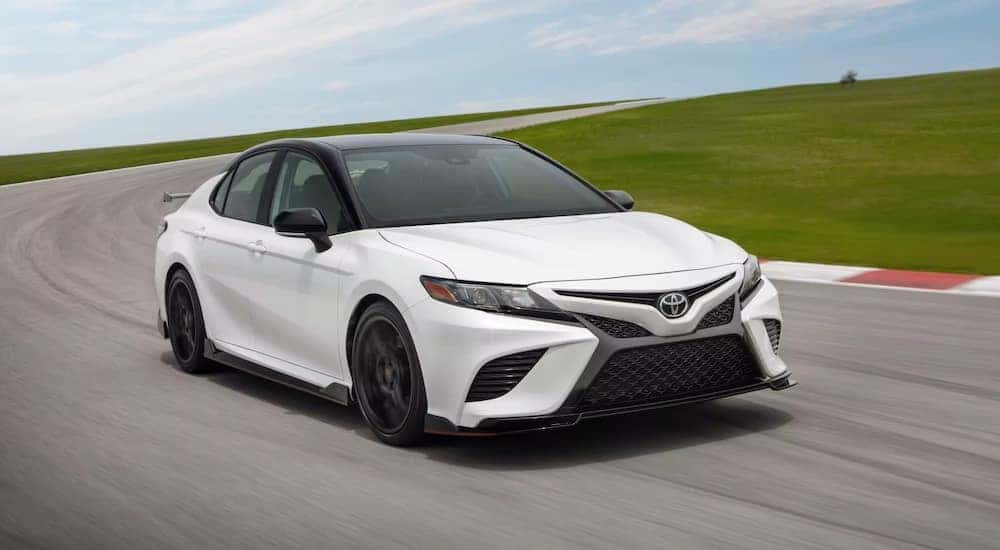 The Toyota Camry
While many domestic manufacturers have largely abandoned the car market, Toyota understands how important a reliable and affordable sedan is for many people. The Camry started as a compact car when it was first introduced in 1982, but it has been a midsize sedan since its third generation's launch for the 1992 model year. Toyota sold more than 313,000 Camry models in the US in 2021, more than the previous year, making it the bestselling non-truck-or-SUV.
Since the Camry has been around for more than 40 years, you'll find many of them available when shopping in the Durham used car market. We suggest going back to the seventh generation at the oldest, which launched with the 2012 model year. This generation received an update for the 2015 model year, making those excellent options to look for. We also like the 2018 model year, which started the eighth generation for the Camry, so look for these as you are trying to find the right used Toyota to meet your needs.
The Toyota Highlander
While the RAV4 might be Toyota's most popular SUV, it's far from the only one they offer, and they have a number of excellent options to meet a wide range of needs. The Highlander is one of two midsize crossover models they sell (we'll meet the other down below), and it was their most popular SUV until it was overtaken in 2006 by the RAV4. Still, more than 264,000 Highlander models were sold here in 2021, which was a significant boost over the previous year, and it indicates just how resilient and popular this SUV remains.
The Highlander has been available for more than 20 years, but you won't need to go that far back when looking for a great used model. We suggest the third generation of the Highlander, which launched for the 2014 model year, as the earliest one to look for – this was a larger model than its previous year, with seating for up to eight passengers. There was a facelift and update for the third-generation Highlander for the 2016 model year, while the fourth-generation model was released for 2020, making it a terrific choice if you want the most up-to-date features.
The Toyota Tacoma
If you're interested in a midsize truck, then Toyota has you covered with the most popular and best-selling midsize pickup in the industry. There's no denying that midsize trucks have become popular over the last few years, but every other model out there trails behind the Tacoma, selling more than 252,000 models in the US in 2021. The Tacoma has received Truck of the Year awards numerous times since it was first released in 1995 and offers impressive power plus great features for going off-road thanks to its TRD models.
The second generation of the Tacoma launched with the 2005 model year, but we suggest only going as far back as 2012 when the second-generation Tacoma received its second update and refresh. Toyota kicked off a third generation for the Tacoma with the 2016 model year, which makes it a fantastic choice as you're shopping for a midsize truck. Toyota updated this third-generation model for 2020, so keep that in mind as you're looking at your used truck dealership; you will find Tacoma models from different years and with a variety of features on them.
The Toyota Corolla
If a compact sedan or hatchback would be a better option than the midsize Camry, check out the Toyota Corolla. First released here in the US back in 1968, the Corolla has been a staple of the Toyota lineup ever since and has grown in popularity for almost 60 years. In 2021, Toyota sold more than 248,000 Corolla models in the US, and it has been going strong for a long time. The current twelfth generation of the Corolla launched with the 2020 model year, making that a great one to look for, though you'll find excellent eleventh-generation Corollas going back to 2014 and in the years since then.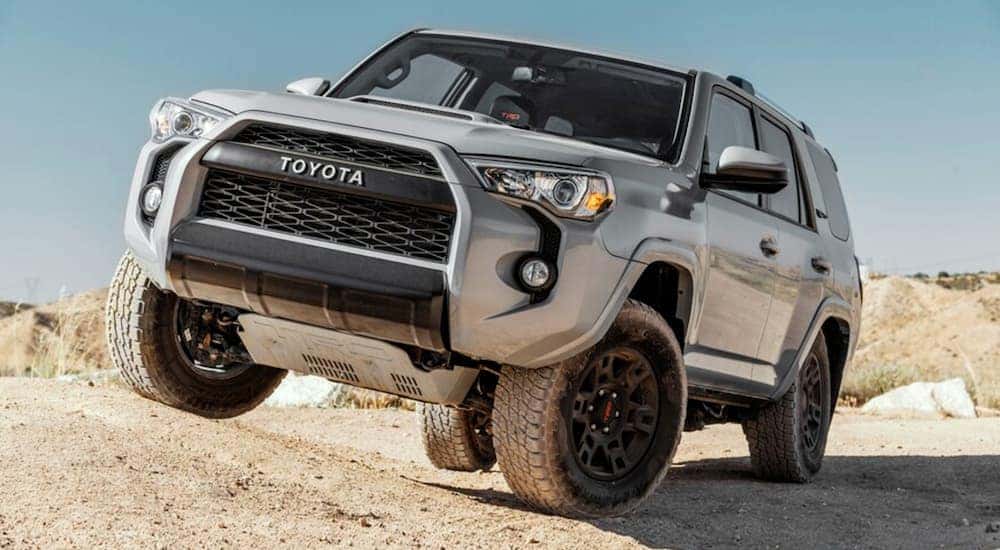 The Toyota 4Runner
Toyota's other popular midsize SUV, the 4Runner, has been a mainstay of its lineup since it was first introduced in 1984. While the Highlander's unibody design ensures a smooth ride on city streets and highways, the body-on-frame engineering of the 4Runner makes it a more adventurous option that's great for anyone who loves to go camping or otherwise leave civilization behind for a while. Toyota sold more than 144,000 4Runner models in 2021 and has been through five generations since its release nearly 40 years ago. The fifth-generation 4Runner launched for the 2010 model year, though it received an update and facelift for the 2014 model year. This means you'll have a lot of great 4Runners to choose from when looking at used options and discovering why this is such a popular SUV.
Which Used Toyota Is Right for You?
We've only looked at the six most popular models from Toyota, but they have much more to choose from, including the full-size Tundra pickup and the sporty Prius. No matter what you're looking for in your next vehicle, you deserve to shop from the best models in fantastic condition. Here at CBS Quality Cars, we offer a terrific selection of pre-owned Toyota models for you to choose from, with friendly and knowledgeable salespeople ready to help you find the perfect vehicle with everything you need. Call or visit us today to see everything we have for yourself and discover why Toyota delivers some of the bestselling cars, trucks, and SUVs in the industry.